Front Page
,
Lenora St. Blog
2022 Art BFA Instagram Residency Roundup
---
Marking Four Years of Art-Making Through Images
Every year, graduating seniors in the Cornish Art Department BFA program do residencies, or "takeovers," on the Art Department Instagram account (@cornish_artdept). These takeovers lead up to their BFA Exhibition—the final show for Art students to showcase their work before walking across a stage, receiving their degrees, and entering the world as full-fledged artist-citizen-innovators.
Check out the takeovers below, where students provide a glimpse into what they've worked on during their time at Cornish, how their process has evolved, and what they will be exhibiting in the 2022 BFA Art Exhibition.
The BFA Exhibition will be open to the public April 1 through April 14 at the 9th Ave. Gallery. Join us April 1 at the Opening Event from 6 to 9 p.m.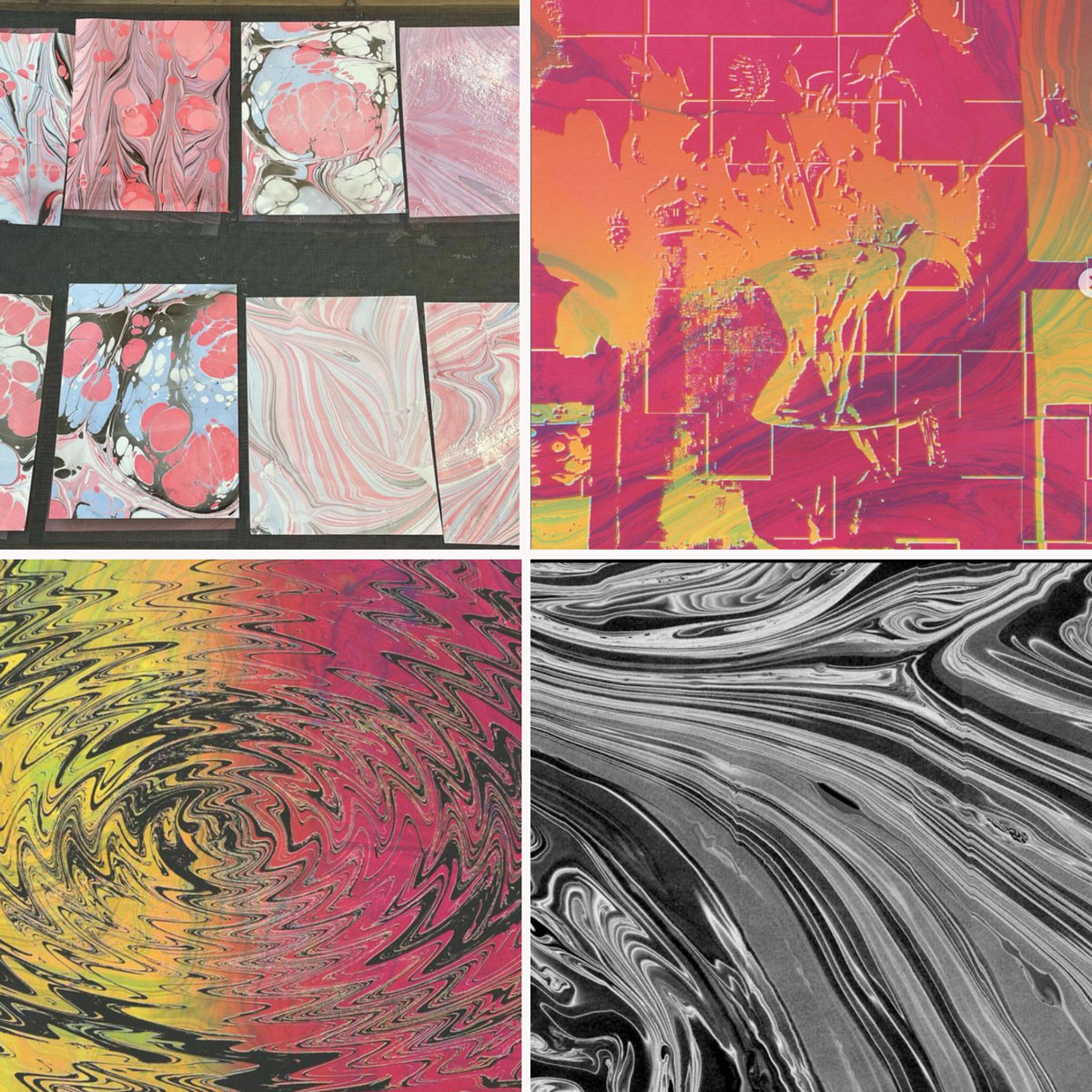 @francis.floydlapp
"I am very invested in the idea of prints in the multiple, making multiple different variations of the same image, creating a set. With using marbled paper this has pushed this idea even further because of the marbling texture each print becomes one of one. I cannot ever perfectly recreate a print while using marbled paper because it is impossible to control the marbling. I like to experiment with different colors, adding base, adding layers, making printing errors on purpose, split fountains and using different paper to create different outcomes of the set."
Francis Floyd-Lapp
Instagram takeover.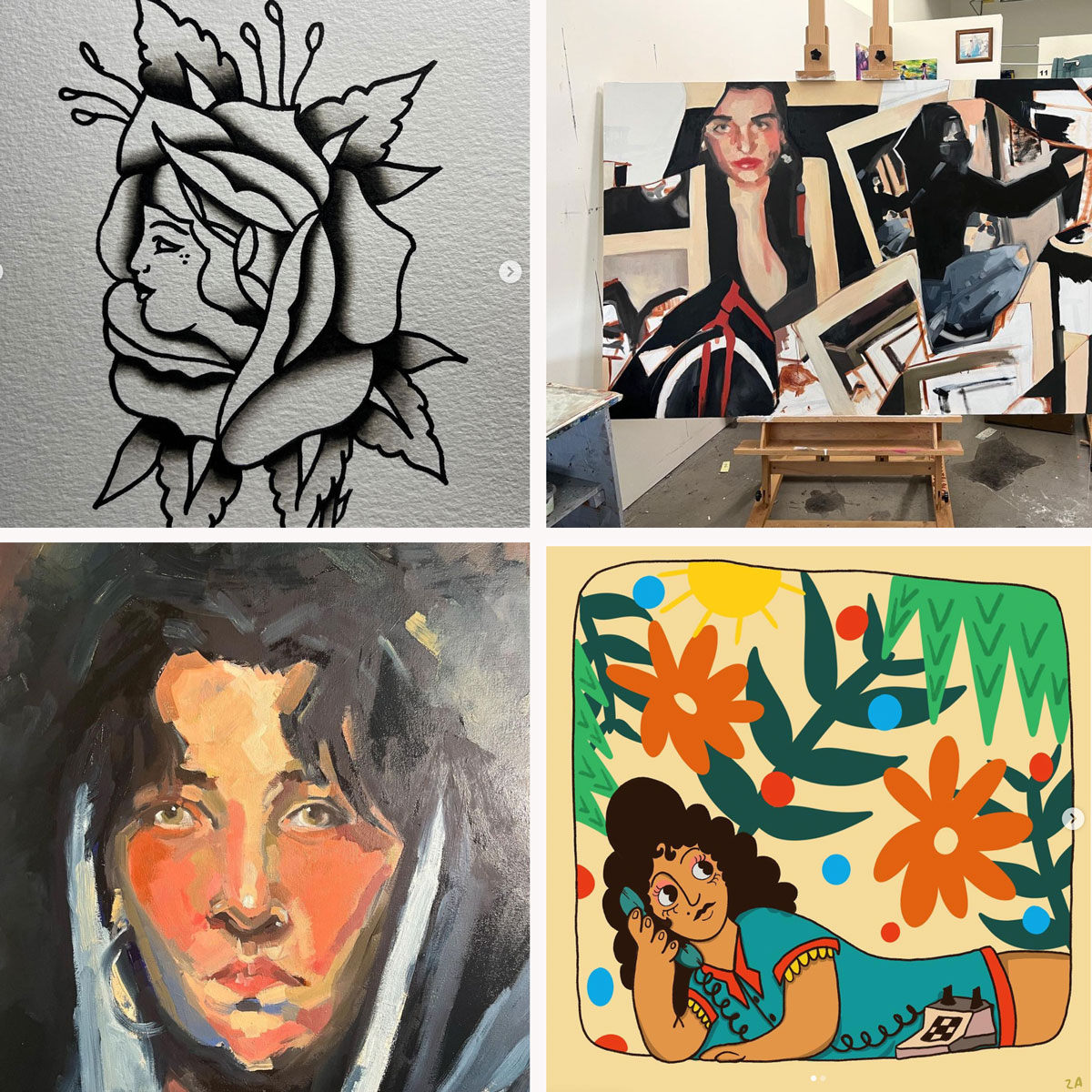 @avant.hardcore
"The work I'm currently working on is based on trauma from my childhood and teenagehood. As I'm trying to explore and heal those relationships painting has been a large part of the healing process. Before I started the collages I painted from photos from my childhood trying to figure out why I was painting them didn't occur til I discovered how important healing was to creating this body of work."
Zoë Arcoub

Instagram takeover.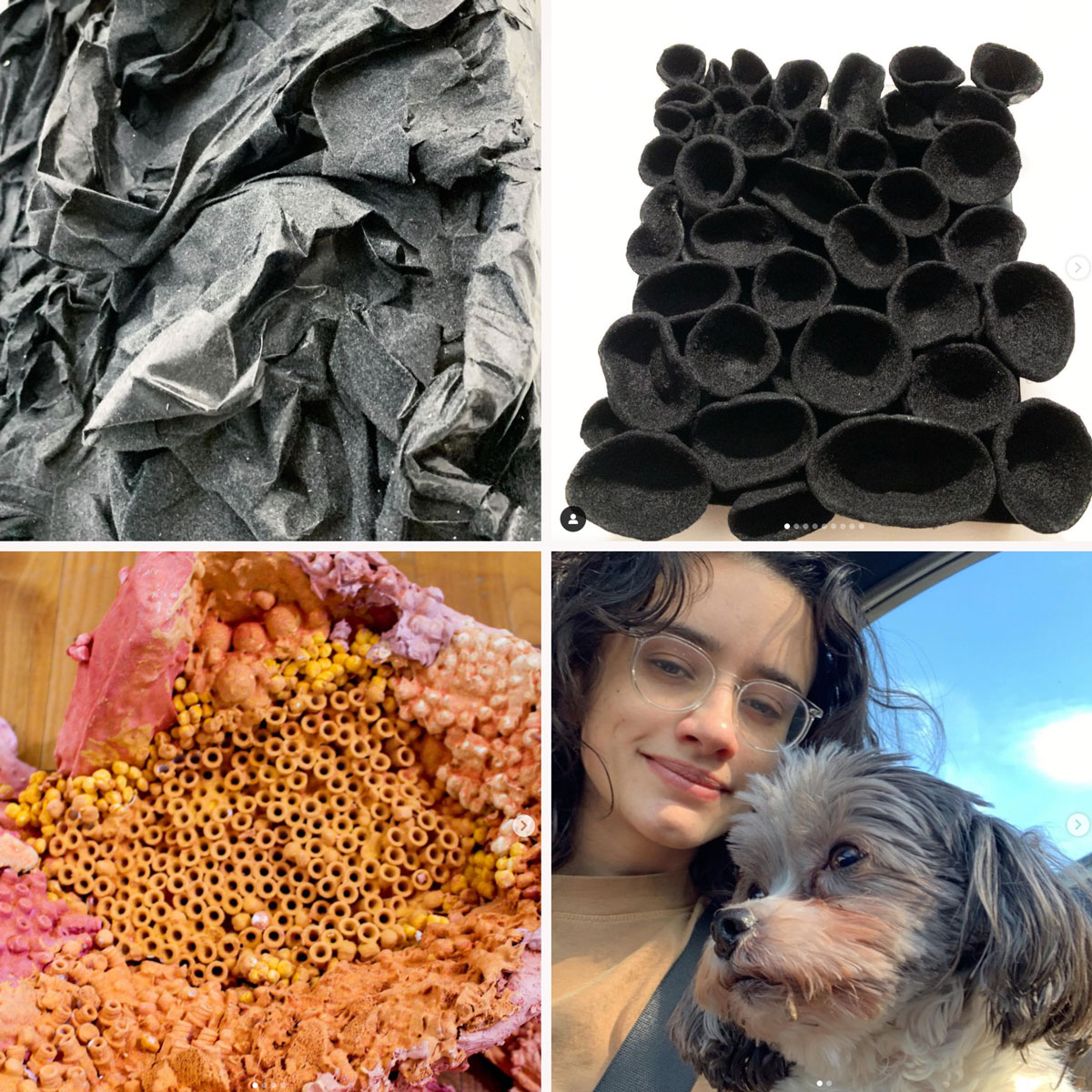 @corinnewheeler.art
"I experiment constantly with materials and have a running file cabinet in my brain with the ratios for mixtures that I've made, failures and success, material interactions and limitations. My main goal in making is to keep pushing myself. Through analysis of my work I discover failures and successes and continue to work to address both and figure out solutions."
Corinne Wheeler

Instagram takeover.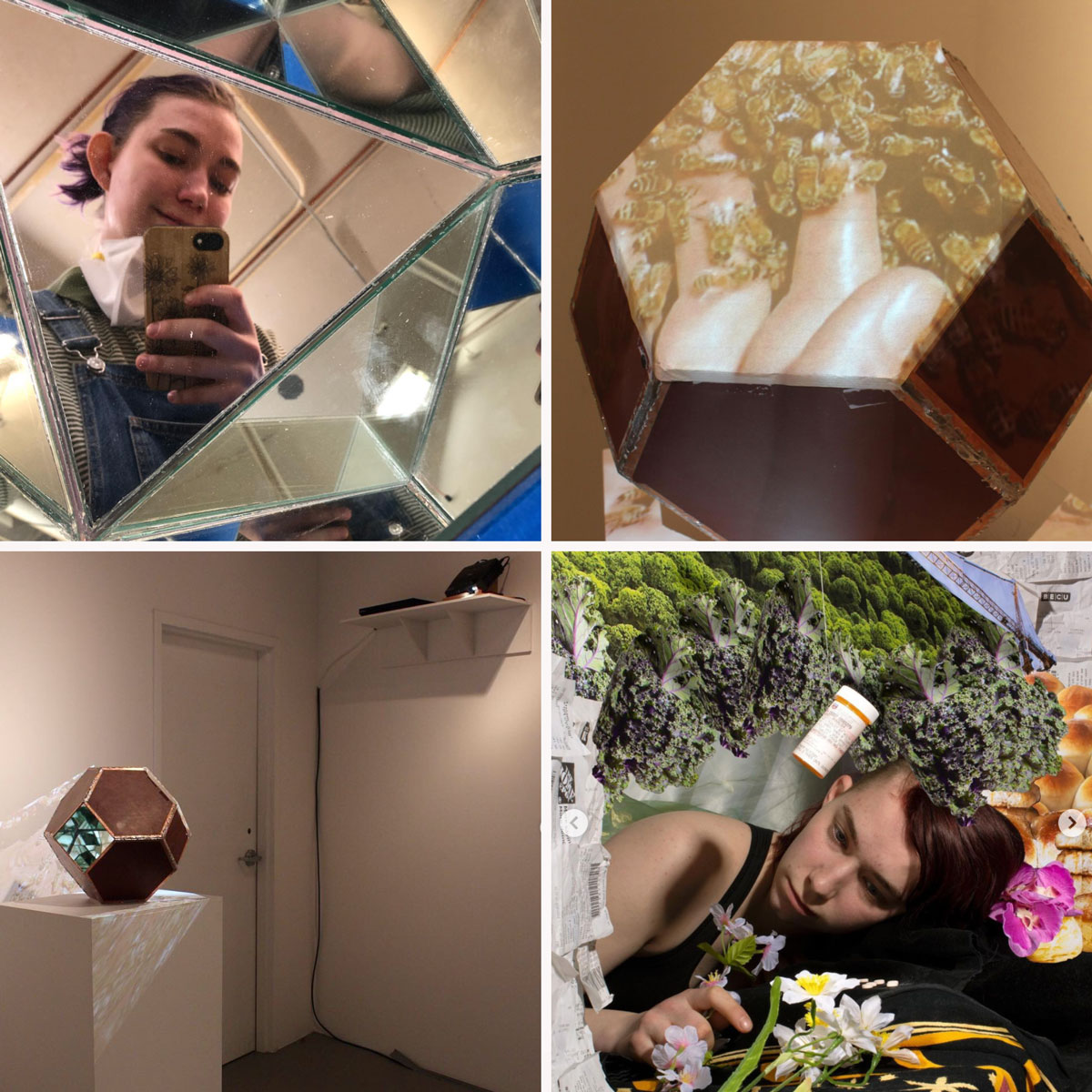 @annastheartist
"Sometimes trial and error comes with a lot of error. Too small, too big, peeling copper tape, degrading mirror, drippiny glue, things falling apart or barely held together with tape: it doesn't always work. You roll with the punches and try again. Sometimes you cry. Mostly I swear at my sculptures. It isn't easy. And I think if it was, it wouldn't be so fun."
Anna Wolf Short

Instagram takeover.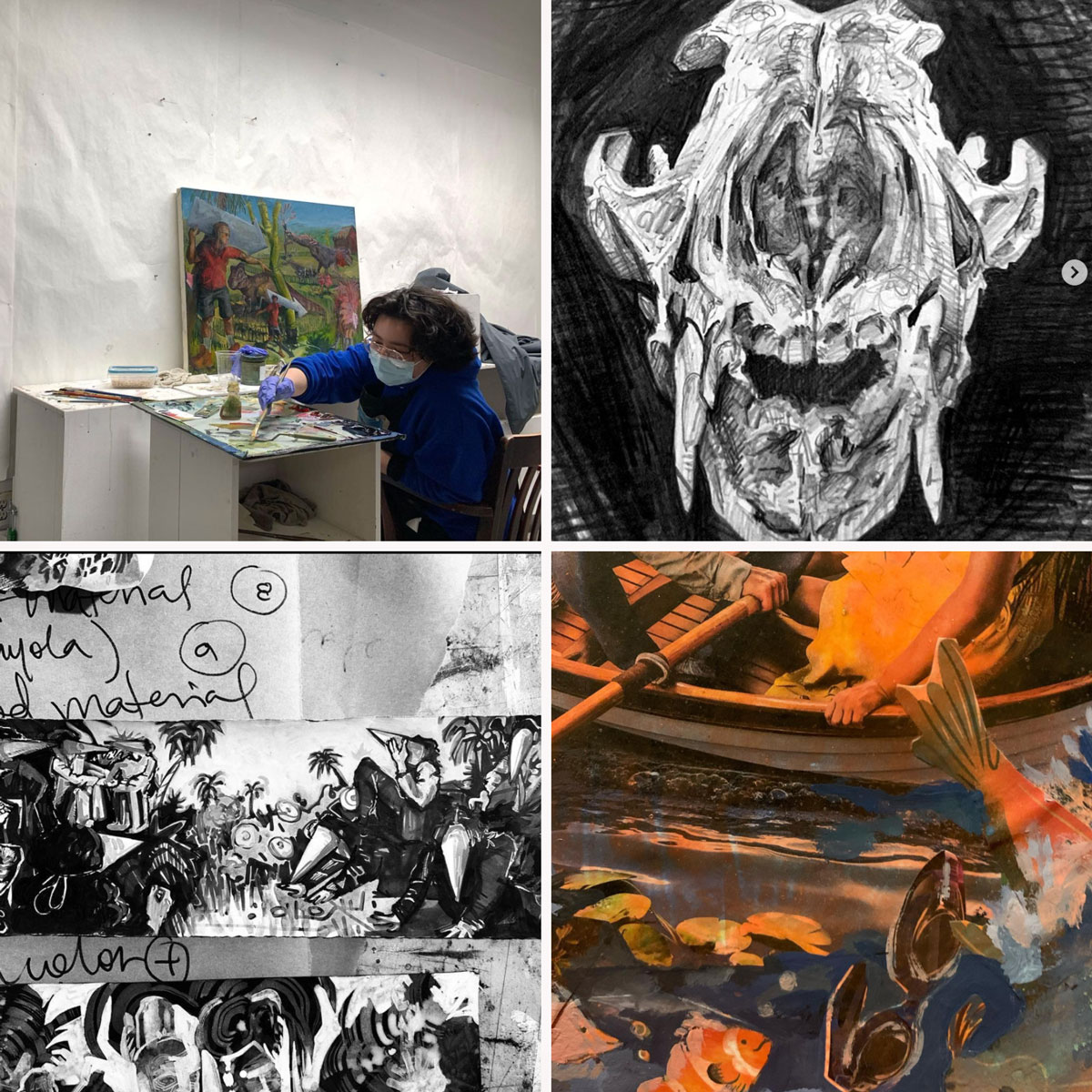 @dontdrinkpaintwater
Skye Taliaferro is a painter and a senior in the Cornish Art Department.
Skye Taliaferro
Instagram takeover.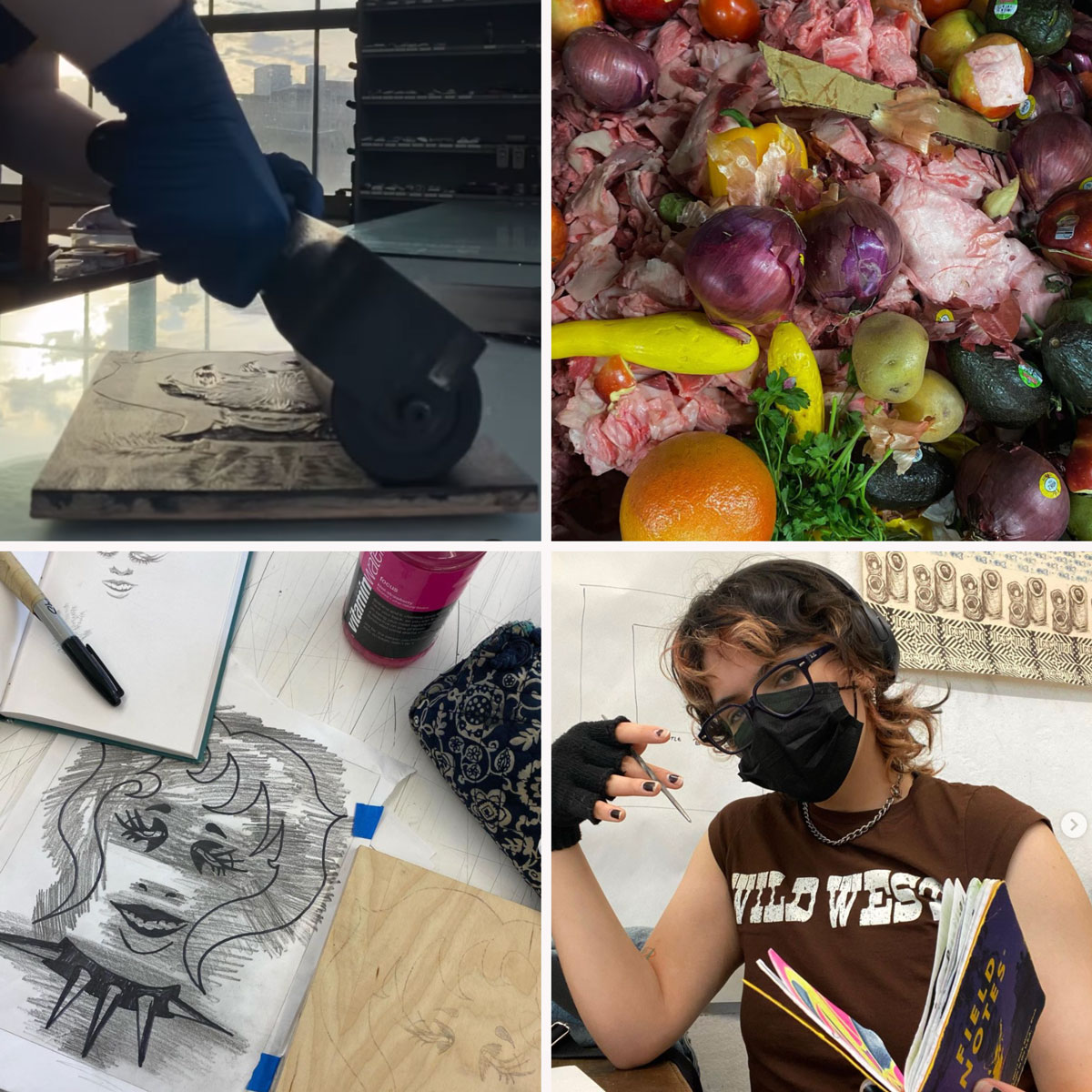 @packr4t
"I'm a senior in the art department and a multimedia artist, typically focused in printmaking, video+sound art, and installation work. the goal of my work to generate dialogue and act as a point for unifying perspectives, i believe a work is not complete without the perspectives of my community and my peers and i am always grateful for the conversations that come up surrounding my work. i also work in produce and it's become a hobby of mine to capture the disgustingly tragic amount of waste that we create, see last photo."
Kylie Ylenia
Instagram takeover.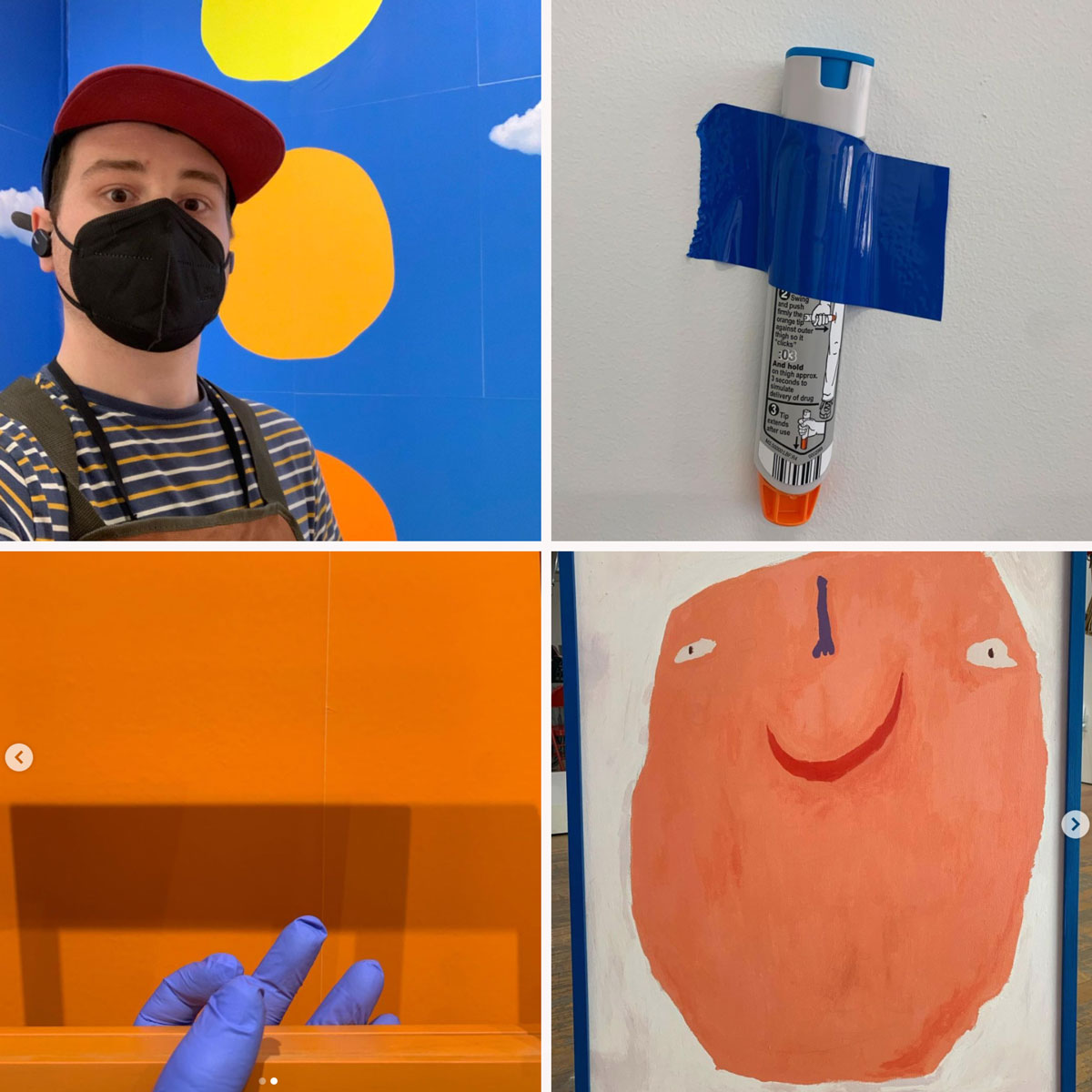 Offline
"My practice is process-based and focuses on themes found in reproducible media, including repetition/duplication, values/aesthetics, and communication/signification. My practice is process-based and focuses on themes found in reproducible media, including repetition/duplication, values/aesthetics, and communication/signification."
Matthew Parker
Instagram takeover.