Cornish News & Recent Stories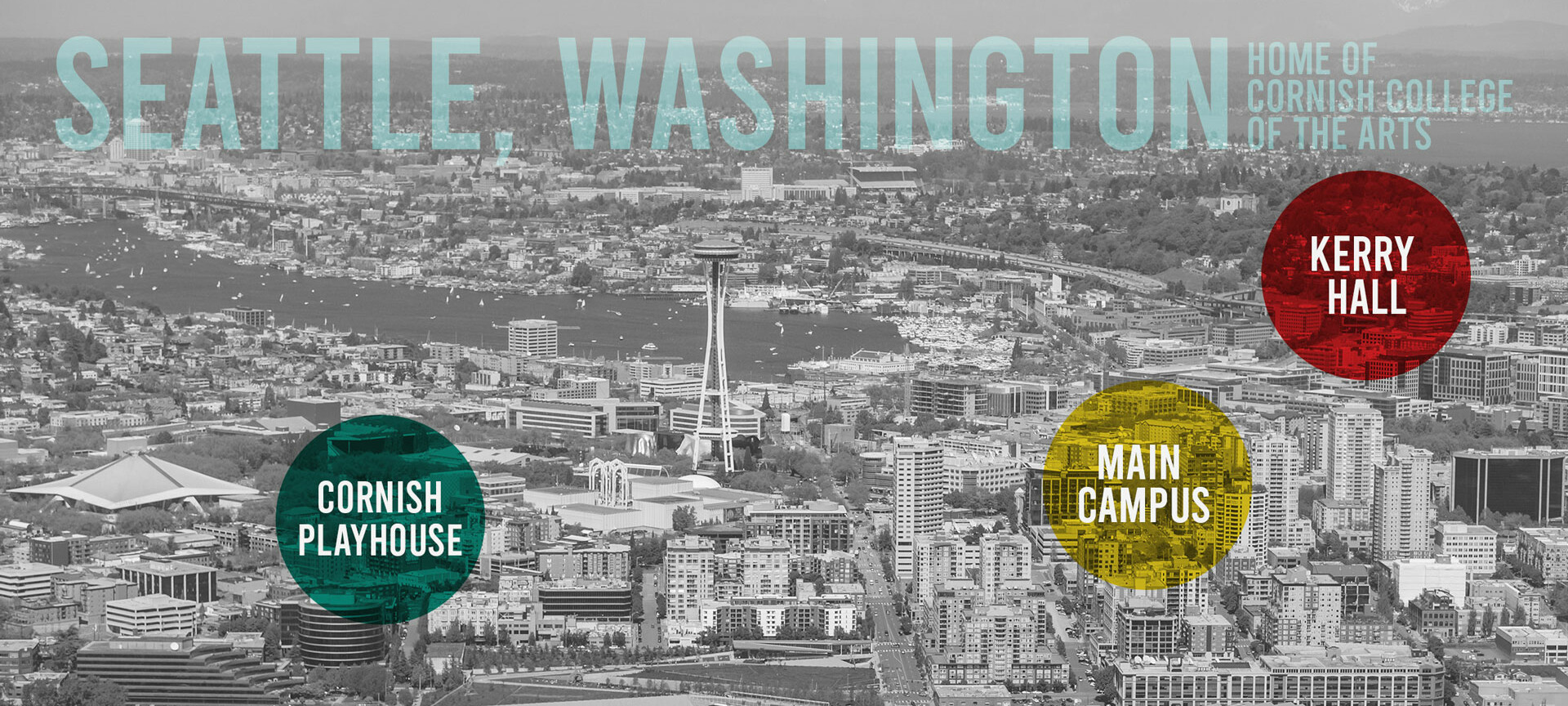 About Cornish
A Pacific Northwest Arts College
Cornish College of the Arts is an integral part of Seattle's landscape, history, and future. As a hub for artists, Cornish thrives in the perfect city for an Art School. The Cornish of today is a lab for creativity and transformation, where talented students are empowered to become artists, citizens, and innovators.
About Cornish
The Cornish campus lives at the heart of Seattle, surrounded by theaters, museums, music venues, and galleries, connected with design firms, production companies, and creative agencies. Seattle landmarks, vast forests, mountains, and bodies of water serves as our backdrop.
---
Visit Us
See Yourself Here
Schedule a campus visit today or attend one of our open house events.
Come Visit