How to Apply to Cornish College of the Arts
Empowering the next generation of artist-citizen-innovators.
Currently accepting applications for Fall 2022
The college admission process is about finding the best program for you. Cornish seeks students with passion for their art form, as well as interest in developing both their creative and technical skills.
While the admission process is selective, ours is about helping students find their place in our community. We're committed to offering prospective students many face-to-face opportunities with admission counselors. Campus Visits, College Fairs, Open Houses, and other events provide valuable information about the application process, audition/portfolio reviews, and the Cornish community.
If you're not yet ready to apply, click the button below to Tell Us More about your interests and receive information about Cornish.

Dates to remember
December 01:
Early Action
Complete all the parts of the application, including an audition or portfolio review, by December 1 and receive an admission decision by mid-December.
February 15:
Application Deadline
Admission decisions will be sent on a rolling basis as files are completed.
After February 15:
Rolling Admission
Applications will be considered after February 15, pending space availability.
Application Checklist
All applicants will need to provide the following items for their Application for Admission to be considered complete. Items are grouped by task, not necessarily the order in which they need to be completed.
Apply Here
You can also apply via the Common Application!

Part I: Start + Submit Your Application
Artist Statement (250-500 words)
Writing is an important part of being an artist and a vital part of your education.
Artist Statement
Use your statement as a way to introduce yourself and your work to us. We are interested in finding out more about you, your art practice and why you consider yourself a strong candidate for Cornish's program. Please include information about performances, exhibitions, community service projects, and any other activities that have contributed to your work. You may want to address the following questions: What am I doing in terms of my art practice? How am I doing it?  Why am I doing it? What influences me? What is next in terms of my work?
Audition + Portfolio Requirements
An audition or portfolio is required of every applicant before we make a decision. You are able to load the audition or portfolio when you submit Part I or later when you are ready to add it.
See The Audition and Portfolio Review section for details.
International Students
Students who are admitted to Cornish, but do not speak English as their native and current language must submit an official score from an English proficiency exam. Our minimum scores are:
TOEFL composite score of 75 (iBT); or
IELTS score of 6.0; or
PTE Academic score of 54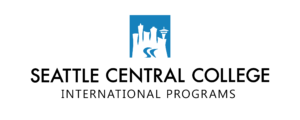 Cornish requires these exam scores, or completion of the Prep Pathway at Seattle Central College in order to begin classes.
Additional documents required
If you are pursuing a student visa to study in the United States, Cornish will also request:
A Copy of your passport;
a copy of your current immigration status paperwork (if you are already in the United States);
documentation of English Proficiency; and
financial records showing that you are able to cover your education and living expenses for the first year of study.
Transfer Students
Transfer credit may be awarded for college-level, non-remedial coursework with a C grade or better from regionally-accredited colleges or universities.
Please see Registration + Records for details on transferring to Cornish
Cornish College Application for Admission
Part II: Request Documents to be sent to Cornish
Official Transcripts
These must be issued to Cornish directly from the institution or testing center. You may use a Transcript Request Form to give to your school. The form contains all the instructions they will need to submit to us.
Click here for the High School Transfer Request Form
Check here for the College/University Transfer Request Form
Official College/University Transcripts are required if you have completed any college or university courses.
Letter of Recommendation
Submit one letter of recommendation from an instructor or other professional familiar with your work (e.g. an art teacher, dance instructor, etc.) who can evaluate your technical skills, motivation, commitment, maturity, and potential to succeed at Cornish.
SAT / ACT Scores (optional)
While Cornish does not require an SAT/ACT test score, we highly recommend students submit their SAT and/or ACT test score if they have one.
The Cornish code for SAT is 0058 and the Cornish code for ACT is 4501.
Part III: Review + Updates
Did you Forget Anything?
Even after you submit your application you can upload documents, files, new portfolio or audition pieces, and make changes at any time during the application process.
Contact Our Admission Team
Office of Admission
Main Campus Center
Floor 3
During COVID-19, we are working remotely. Reach us by email, text or phone:
206-202-0314 (text)
206-726-5016 (live person, M-F)
admission@cornish.edu
(800) 726-ARTS
Come See Us
Come for a visit, stay for the school year
A campus visit is the best way to see if Cornish is the choice for you.
Schedule a Tour