From the Classical to the Cutting Edge: Interim Music Professor Kaley Eaton Embraces Music Technology in the Classroom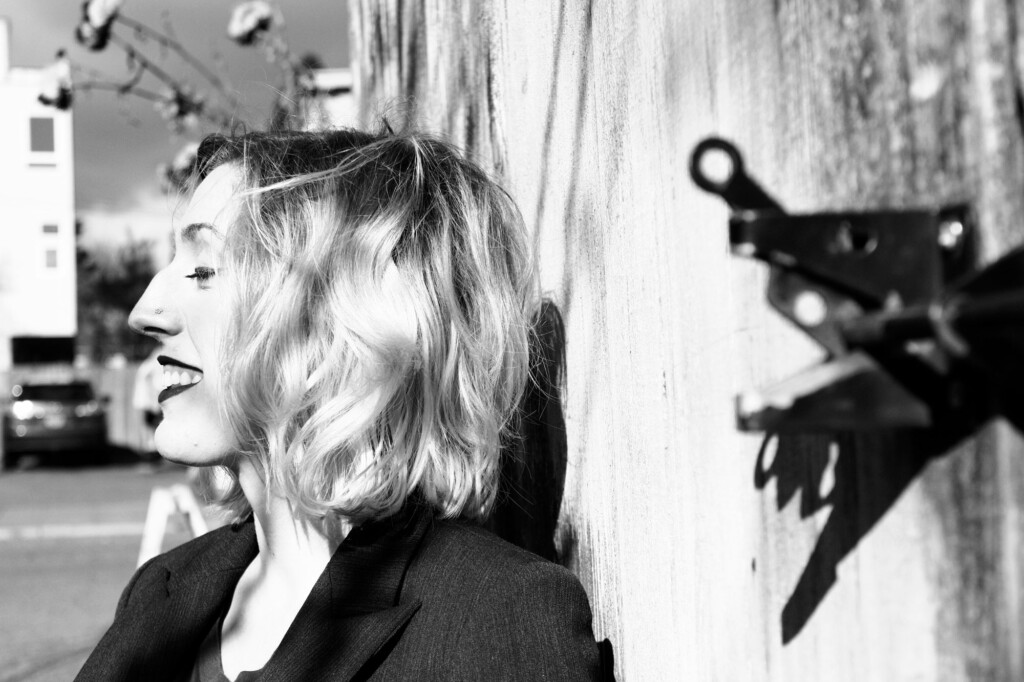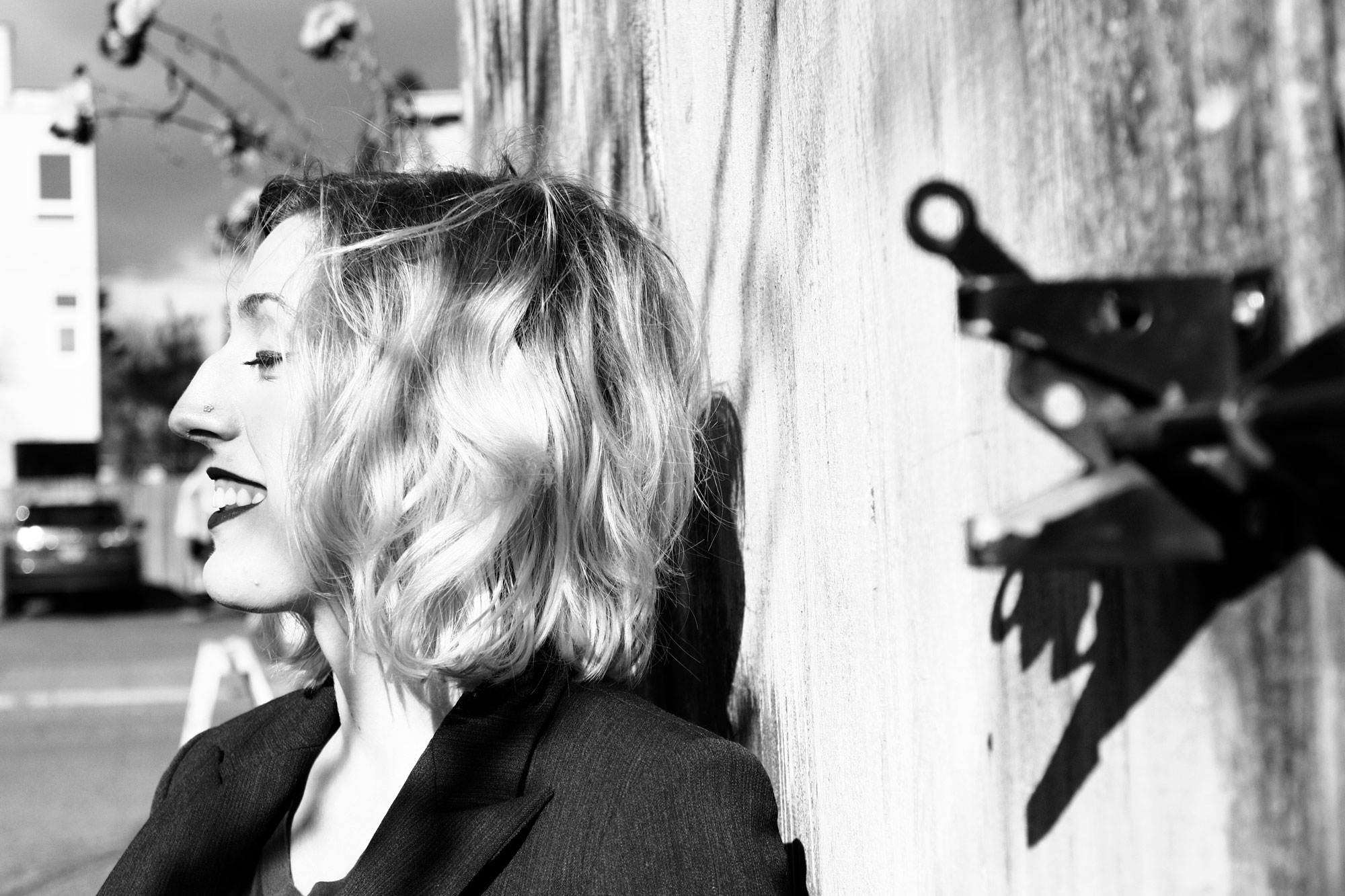 Though Kaley Eaton grew up playing the piano from the age of 3, playing music in competitions, and doing musical theater, it wasn't until she was already into her first year of college that she realized music could be more than a side hobby or a passion—it could be her life's calling.
"Music was always what I wanted to do, but I didn't have an awareness that music was something I could do professionally," she said.
Originally from Mukilteo, Washington, Kaley grew up a mere 25 miles north of Seattle, where she now teaches composition, voice, and music technology at Cornish College of the Arts. She remembers going to high school with Diana Huey (Musical Theater, '08), who was a few years older than her, and following her career after Huey attended Cornish.
After high school, Kaley attended Whitman College in Walla Walla. She was interested in creative writing and social and cultural issues, and was considering combining the two in her undergraduate studies. She quickly realized that she was spending her free time in the music program practicing, and changed her major to music—studying mostly classical music and composition.
After college, Kaley moved to Boston where she taught private lessons and earned her master's degree in vocal performance. She then moved to Los Angeles where she did her student teaching and was certified as a public school teacher. Throughout school and her teaching experience, Kaley found herself circling back to experimental composition. She wanted to explore this further, and to learn about application of electronics and technology in music. She attended the University of Washington, and graduated in 2017 with her Doctorate in Musical Arts in Music Theory and Composition.
A Path to Teaching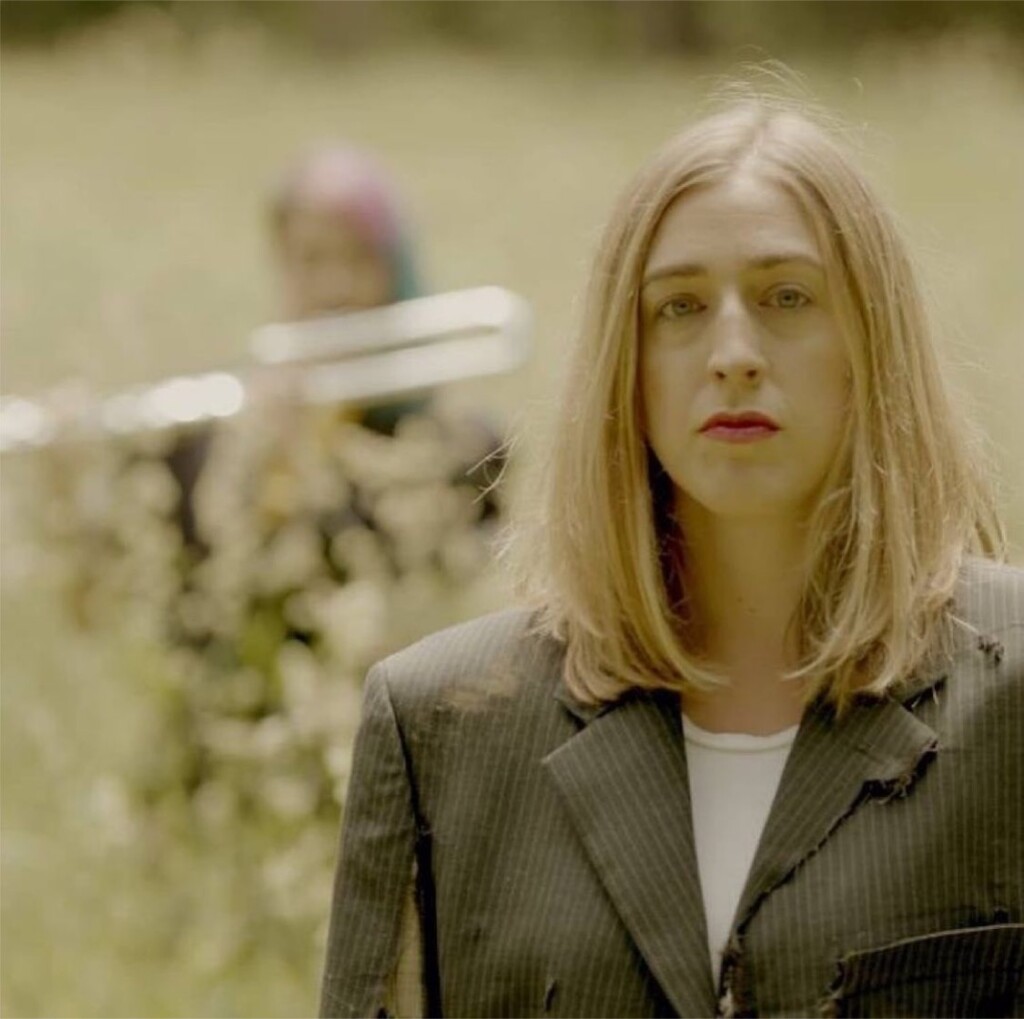 As the daughter of a professor and a public school teacher, Kaley said she couldn't avoid teaching, adding,"it's in my blood more than any other thing."
Immediately after college, she continued teaching private lessons, which she said helped her to see music through the eyes of people who were experiencing life very differently from her.
"I can't be creative without teaching," Kaley said. "When I went to do my doctorate, that was to enable skills and credentials to teach college. I was an undergrad professor for several years, and that's how I paid for my doctorate. But I really found my sweet spot working with college age young people."
"Some people teach to pay their bills and end up loving it. I discovered I had a skill for it and that it feeds my creativity," she added.
In 2018, Kaley was hired as a staff member to help support technology in the Music Department at Cornish. Part of that role was teaching, and that evolved into an interim core faculty role. Now as she begins her fourth year here at Cornish, Kaley says she has become the "go-to" for all things technology related in the department.
"Our Music program, with our new curriculum that we launched last year, is very holistic and creative. It integrates technology from the first day," she said. "All our faculty are skilled at doing those things, we all bring musicianship and technology skills to the table. And I kind of teach everything."
Though classically trained in music throughout her formative years and education, Kaley's experience is much broader—having performed and composed everything from classical piano to pop music and singing.
"Like any composer, people evolve," she said. "I started out very early in music, and it was all acoustic. I had zero knowledge of technology. My whole education, prior to my doctorate degree, was as analog as you could get. Like the pop realm, electronics were always something I wanted to know about, including coding, live digital processing, and responsive electronics."
During the pandemic, Kaley said she really had to find her voice as a solo artist.
"My voice is where I'm trained. Right now I'm really focused on using my voice and blending in technology where it fits. Not for the sake of being cool or gimmicky, but I see electronics as a way to enhance what's naturally there. Some of that is making beats, acoustics with live accentuation and vocal looping," she said. "I try to focus on the human musician and then use very sophisticated enhancements to sort of add this spooky cloud around it. Right now, I'm really into making the electronics invisible."
Just as she had to adapt her own music style during the pandemic, Kaley says the program had to adapt its curriculum. While most courses had to transition to a virtual or hybrid environment, technology became more important than ever in teaching and making music.
"It's gone beautifully, amazingly well. A lot of them were already pretty knowledgeable in technology. The curriculum is really just meeting many students where they are and using that," she said. "My elevator pitch about this is, whether it be the piano or any other instrument you use, it is a form of technology. When it was invented, it was the ultimate technology and then started to become a fundamental part of music. Piano-based music was a culture for over one hundred years. Now, I see new technology as another basic music skill musicians should have. And, not surprising, students understand that they need to know this stuff to succeed."
Working with the Cutting Edge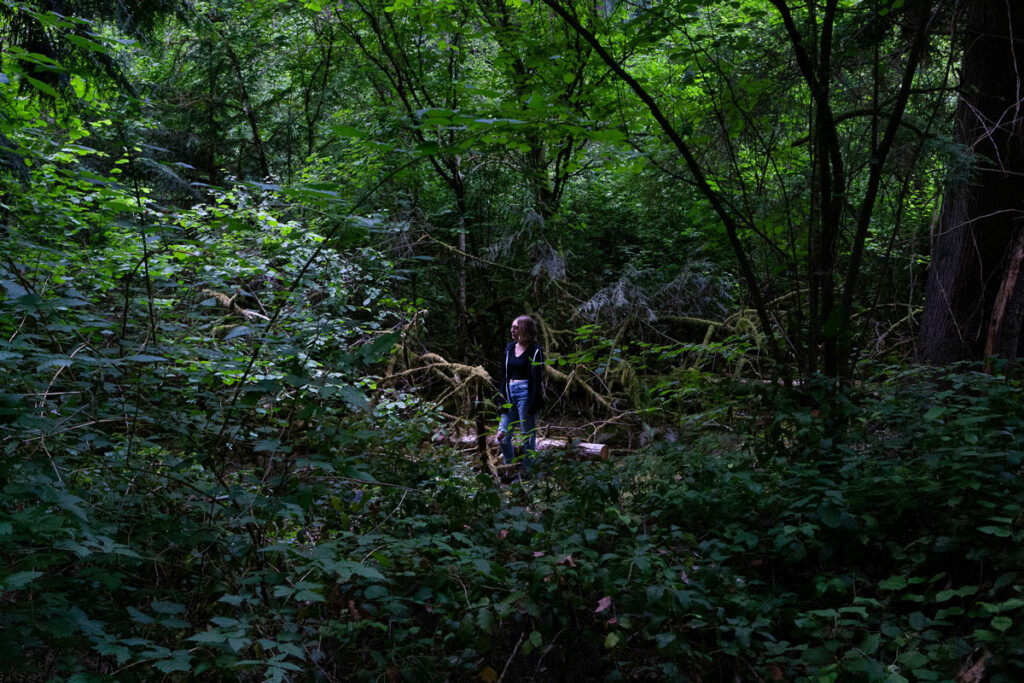 As part of the new Ivey on Boren building project that's currently under way, Cornish recently acquired a Constellation Sound system. Constellation is a digital tool that manipulates the sound quality of a space to create a myriad of different sound environments—allowing sound techs to change the acoustics of a space in real time, allowing sounds to mimic how they would sound in a variety of settings, such as a cathedral or a parking garage. This sound system enables an immersive surround sound electronic playback with many possibilities for application.
Kaley first used the Constellation System when she was commissioned to write a piece for the Seattle Symphony. She wrote a piece called "Big Data" for clarinet and string quartet using surround sound electronic sounds, and used the utility of the space to get creative with the composition. In the new space at Cornish, students, faculty, and staff will be able to take advantage of those same capabilities.
"The possibilities for our students to learn what it's like to work in that space is really amazing," Kaley said. "It's very modern and very forward looking, and still on the unprecedented side, so it's a little bit surprising for people experiencing it for the first time."
Using the Constellation System, students will create music and sound specific to that technology, but also gain a conceptual perspective to learn about space—blurring the lines between sound and design, and creating opportunities for collaboration and interdisciplinary work.
"I really think it can bring the community in as well," Kaley said. "Being in the middle of South Lake Union, a very tech-oriented area of Seattle, we all know there hasn't been a super deeply interconnected relationship between tech and music, but having a space that the community can come to and experience what we're capable of creating together, it's such an interesting bridge between the two worlds."
Back to School, and Back to Making Music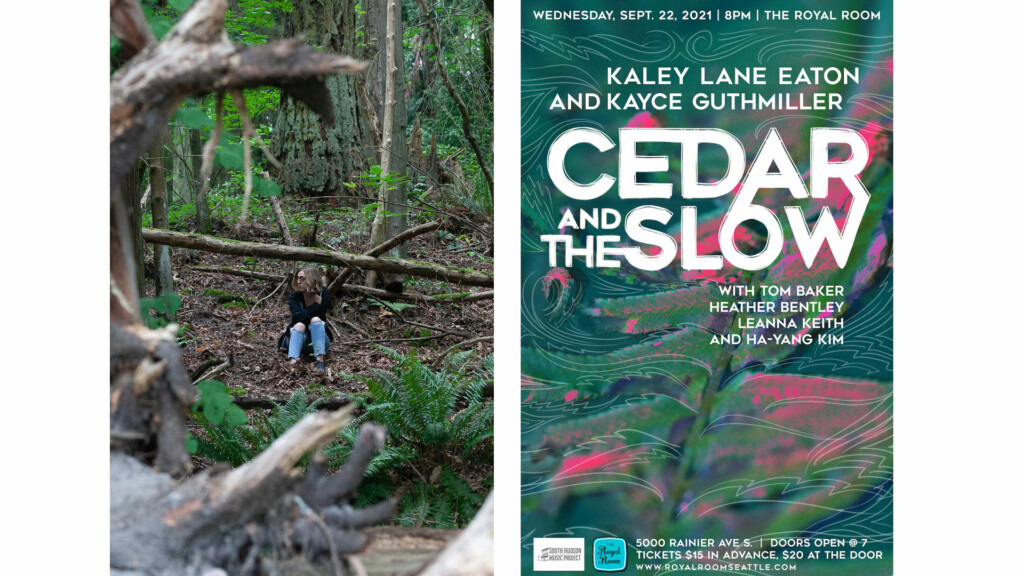 "I think that so many of my students, and myself included, became better musicians [during the pandemic], because we were accountable to ourselves. We had to learn to create music all by ourselves," Kaley said. "I have some students who began their time at Cornish really focused on 'I play this instrument,' but they learned new ways of making music during this time. Everyone had to learn how to, with their instrument, their body, their laptop, make music. That's a really important skill to have as a musician. It'll be really exciting to see how that grows, and playing with other people, there's no substitute for it, but it will be better because we've spent this time alone and done the work ourselves."
After taking some time to focus on her solo work, Kaley was able to bring others back into her music. Her upcoming debut album "Cedar," which she describes as an electro-chamber pop song cycle that is equal parts origin story and manifesto, features other Cornish faculty members (including Tom Baker, Heather Bentley, Leanna Keith, and Ha-Yang Kim).
"What I love about my job is that the people I work with are my buddies. Putting them on my album is a no brainer. It's a really special community where we're all friends," Kaley said. "This school year, what I'm most excited about is teaching in person and collaborating with other musicians again."
You can see Kaley perform music from her debut album live at The Royal Room this Wednesday, Sept. 22. Tickets in advance are encouraged due to limited capacity, reserve your ticket here.
You can also pre-order "Cedar," coming out on the record label Bright Shiny Things, at www.brightshiny.ninja/cedar (use the discount code CORNISH20 for 20% off).
---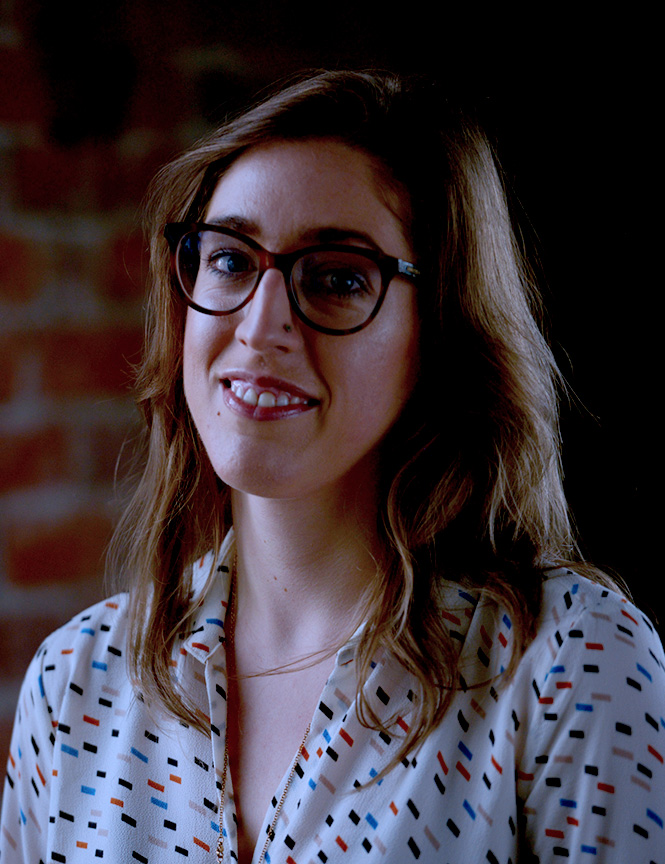 Kaley Lane Eaton is an interim associate professor of composition, voice, and music technology at Cornish College of the Arts. She is also a practicing composer, vocalist, pianist, producer, singer, and songwriter. Her work has been performed internationally in venues ranging from Hong Kong concert halls, to the streets of Skid Row in Los Angeles. Her "disconcertingly lovely" (Seattle Magazine) compositions are quickly gaining notoriety for combining innovative digital technology with ancient performance practices, questioning humanity's growing dependence on technology and the resulting exploitation of human connection. Recently, she has received support from ASCAP (2019 Plus Award), Seattle Office of Arts and Culture (2019 CityArtist Award), the Allied Arts Foundation (2018 Listen Up! Grants for Composers grantee), the International Alliance for Women in Music (2017 Pauline Oliveros New Genre prize for lily [bloom in my darkness]), the Hambidge Center for Creative Arts and Sciences (2017 Distinguished Holland and Knight Fellowship), the Atlantic Center for the Arts (2017 Associate Artist), and 4Culture (2017 Tech-Specific Grant).