Celebrating Our Graduating Seniors: Spring 2021 BFA
Spring 2021 BFA
Traditionally in the spring of each year, our graduating visual art seniors show off their work through department BFA exhibitions, shows, and screenings for in-person crowds from the local arts community. Our Performing Arts majors share the work through live shows and presentations—BFA Concert (Dance majors), Capstone recitals (Music majors), and Senior Showcases (Performance Production and Theater majors) where students share their senior portfolios. 2021 (like 2020) is virtual and to share the many amazing projects from our seniors, we've collected them here.
These BFA and Capstone events and projects offer our graduating seniors the opportunity to share work representing the culmination of their years as an artist within the Cornish community. We cannot begin to articulate how proud we are of our graduating seniors. And even with the restrictions of a pandemic, a mostly virtual life, they've created and performed amazing art to share with the world.
We hope you are as moved by this work as we are. Please take some time to explore and experience these incredible young artists.
Click here to view the BFA Portal, and view the BFA roundup below to learn more:
2021 Virtual Art BFA Exhibition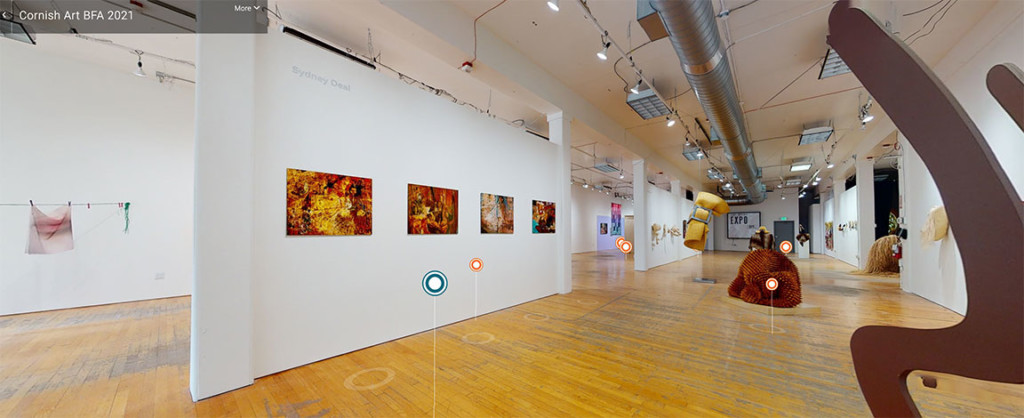 The exhibition was located at the 9th Ave Gallery and featured the work of Stella Bronson, Soleil Busbice, Sydney Deal, Jazmin Flores, Whitney Hoder, Chloe King, Anna Neumann, Tia Shekelle, Jenna Audra Smith, Jehan Kenett Eliot Söderqvist, Ric'kisha Taylor, and Hann Tower. The in-person exhibition was open to the Cornish Community from April 2 – 16. Visit the virtual exhibit here.
To learn more about this year's graduating class, read their artist bios and statements here. The closing celebration for the Spring 2021 Virtual Art BFA Exhibition will feature artists' talks and Q&As. Join the Closing Celebration here via Zoom on May 7 at 2:30 p.m.
---
2021 BFA Dance Concert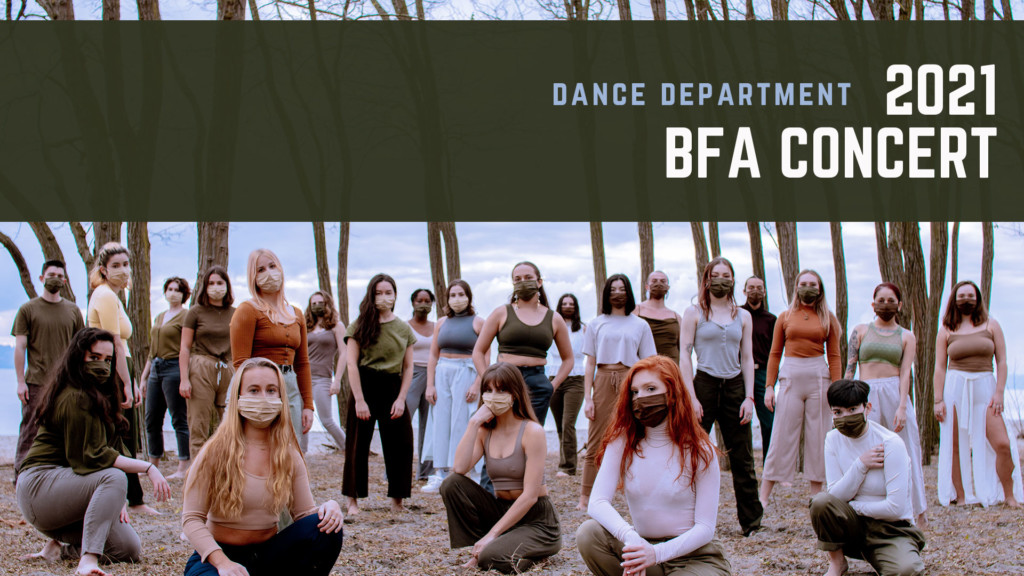 Join us on May 8 from 7 to 9 p.m., for a night of choreography and performance from our graduating seniors presented by the Dance Department. Streaming on Vimeo.
---
Design Department BFA Show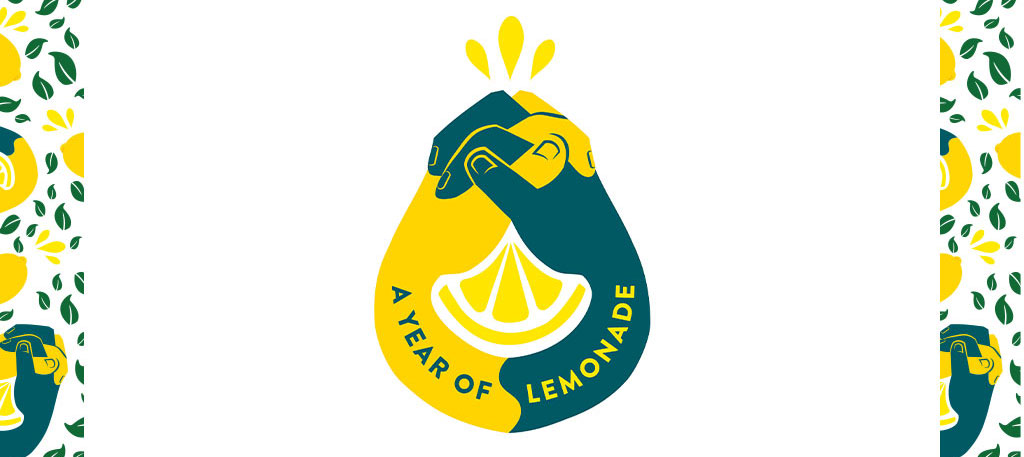 The Design BFA Exhibition website launches May 1. Check it out here.
An outdoor physical exhibition will take place May 7-9 a.m. to 7 p.m. at the Entrance to Fisher Pavilion in the Seattle Center. No physical event is planned, to allow for current CDC gathering recommendations, but family and friends will be invited to attend with masks. Viewable items will be spaced for social distancing. Check back for updated links and details in the calendar event.
---
Film BFA Screening
Seniors with work in the 2021 Film BFA Capstone: Kyra Del Moral, Isaac Evans, Lily Holland, Zaryion Netzner, Colbe Schicatano, and Jacob Sloniker. View the films being screened here, and learn more about the filmmakers and their films here.
---
Interior Architecture BFA Exhibition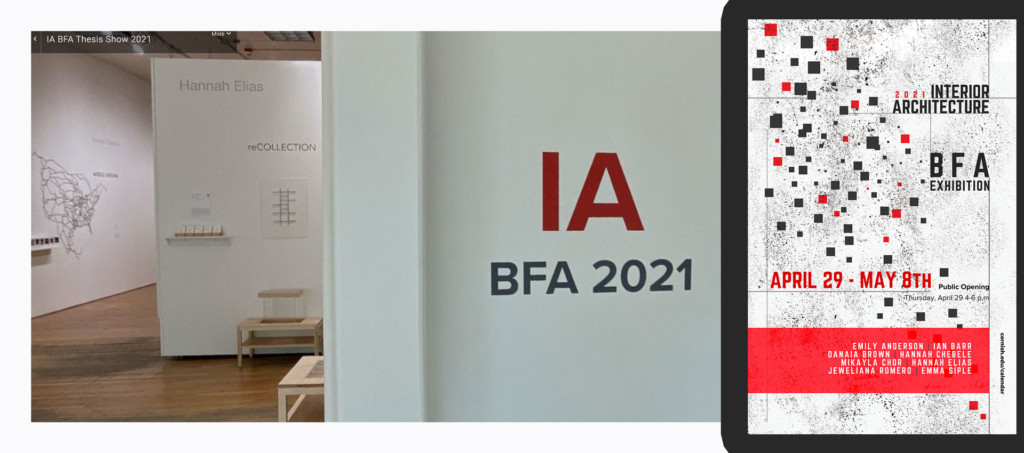 The virtual exhibition is now live and you can experience it here. The Public Virtual Opening of the Interior Architecture BFA was on April 29. Watch it here on YouTube. Learn more about the graduating seniors and their work here.
Interior Architecture department page
---
Scores of Sound: Cornerstone and Capstone Projects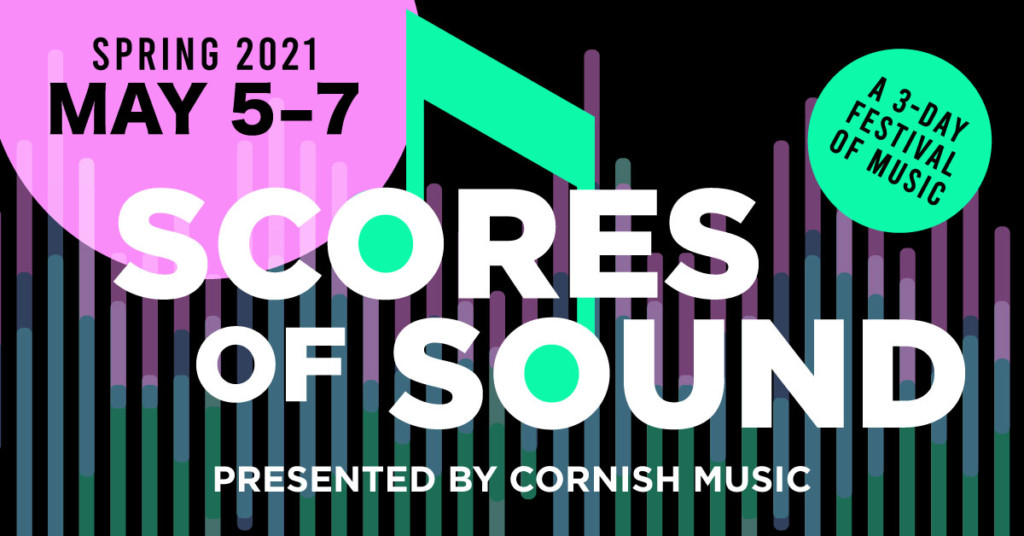 Scores of Sound is a three-day festival of music presented by Cornish Music running May 5 – 7. Click here for the YouTube link (forthcoming).
---
Performance Production Portfolio Showcase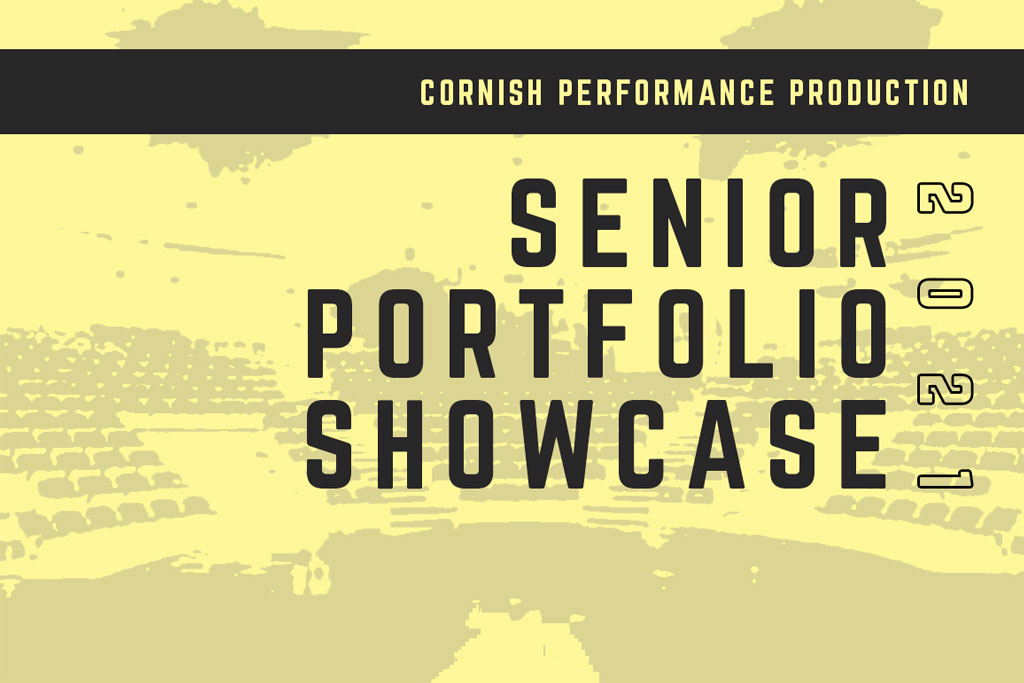 The Performance Production Portfolio Showcase was on Tuesday, April 27. A video of the event is available here. Learn more about the graduating seniors and their portfolios here.
Performance Production department page
---
Cornish Theater Senior Showcase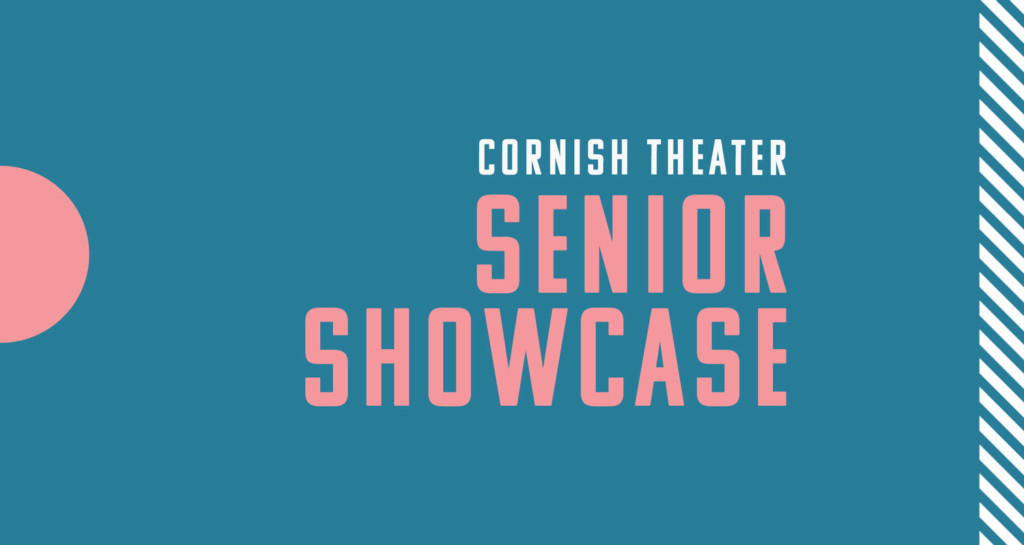 Launched April 15, this showcase highlights the materials necessary for work as a professional theater artist. These were created as a part of professional preparation courses, TH 451 Audition Techniques and TH 453 Musical Theater Audition.
---