Meet our 2021 Graduates
KYRA DEL MORAL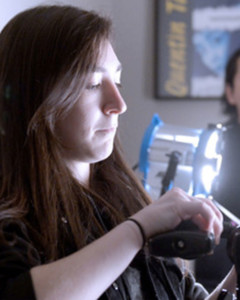 Kyra Del Moral has always had a passion for snowboarding, and considered it to a career path earlier in her life. She recently discovered a beautiful merriment that film and snow sports can share, with a discovery of the many waiting to be told about the dedication, passion, and sacrifice that goes into these grand adventures. She grew up in Kirkland, Washington, and spent a lot of time in the mountains of Skykomish. These mountains were her home away from home. With this documentary she hopes to motivate a journey beyond college, finding a way to finally merge her two passions, filmmaking, and snowboarding. Her website introduces her in more detail.
ISAAC EVANS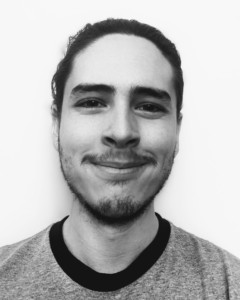 Isaac Evans was born and raised in Lafayette, California, and often finds himself interested in things that make us human: our dreams, our delusions, and the indescribable details that make up each waking moment of our lives. My thesis film is inspired by all young people's struggle to find meaning in the modern world, and the predatory forces that look to take advantage of our hunger for answers.
LILY KROLOPP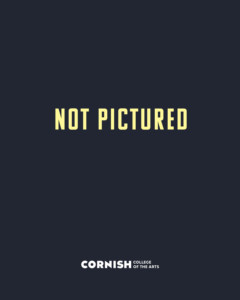 ZARYION NETZNER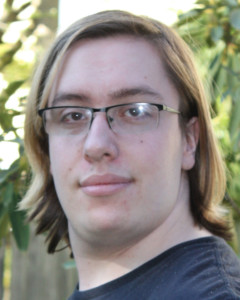 Zaryion Netzner grew up in Oceanside California and moved to Oakland, Oregon with his family after graduating from high school. It was in high school that he developed passion for filmmaking and storytelling, finding his voice as a filmmaker for the past 4 years. He hopes to take what he has learned and continue to tell stories through his films after graduation.
CALEB ROSS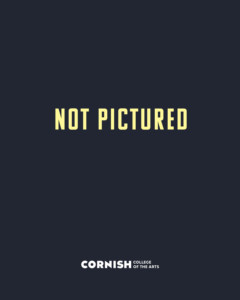 COLBE SCHICATANO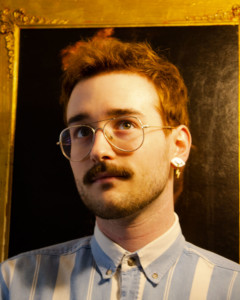 Colbe Schicatano was born and raised in Arizona before moving to Portland, OR where he first discovered his love for filmmaking. His studies have led him to an interest in shedding light on social issues through satirical and surrealist lenses. Set design and prop-making are a particular joys of his and play important roles in his Senior Thesis film.
JACOB SLONIKER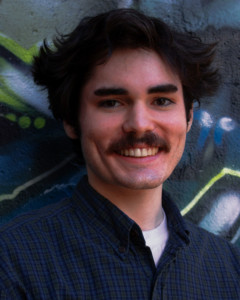 Jacob Sloniker is an emerging writer-director (with a keen interest in cinematography) who is looking to help amplify 21st-century voices through a level of intimacy that he feels can only be achieved by the camera. During quarantine he found himself studying many social media platforms, puzzled by praise for people living seemingly unchanged lives, and he started to think about the link between insecurity and the feelings of inadequacy and the interconnectedness that new kinds of technology promote.
To Those Who Ride: Wildheart is the first film in a series of documentaries focused on sharing the experiences of womxn who snowboard. The Wildheart chapter explores the experiences of Kya Granum, a passionate snowboarder who dedicates upwards of eighty days of their year to the sport. Kya shares her journey of returning to the mountains after several years of isolation through memories, journal entries, and most importantly riding.
Krya Del Moral
---
Callsign is the story of a young man looking for purpose. After having a strange premonition, Anthony, isolates himself in a secluded cabin in an attempt to develop his psychic abilities. His only company is the self-help guru playing from his radio, Sister Abbot, who promises untold power if he can only believe in himself enough.
Issac Evans
---
 Emperor's Finest is a fan film set in the grimdark science fiction setting of the Warhammer 40,000 galaxy. In this 1917-inspired short two lost soldiers from different backgrounds attempt to reach safety while being stalked by dangerous enemies. This was a passion project I developed over the course of the semester and I am excited to share it with an audience.
Zaryion Netzner
---
Bumber Monkey follows a young man caught halfway between a midlife crisis and having just been thrust into the throes of early adulthood. Despite doing everything in his power to maintain the dazzling veneer of youth, even going as far as to create his very own "Neverland Ranch" of sorts, he must face certain harsh realities in his life. Much to his chagrin, the indifferent hand of time continues to wear down his delusions in difficult and often uncomfortable ways. Camden Lozboy will have no choice but to work through the many growing pains he's been trying to avoid all this time.
Colbe Schicatano
---
Rook is an exploration of what internalized masculinity could look like if manipulated and distorted through the kind of alpha-centric media young men consume and external consumeristic forces that seek to capitalize on an individual's inadequacies. We follow a young man named Lin who is experiencing agoraphobia induced by insecurity he has developed through the consumption of hyper-masculine presences online. Lin is not that kind of man. This culminates in his installing a cutting-edge security system powered by a home-management AI unit known as Jo, who promises to "keep your windows and doors locked tight" so Lin can maintain his might. Lin's insecurity only skyrockets after he begins to suspect that this AI is more man than machine.
Jacob Sloniker