From Seattle and Cornish, to Broadway and Beyond: Actress, Dancer, and Choreographer Ann Reinking Dies at 71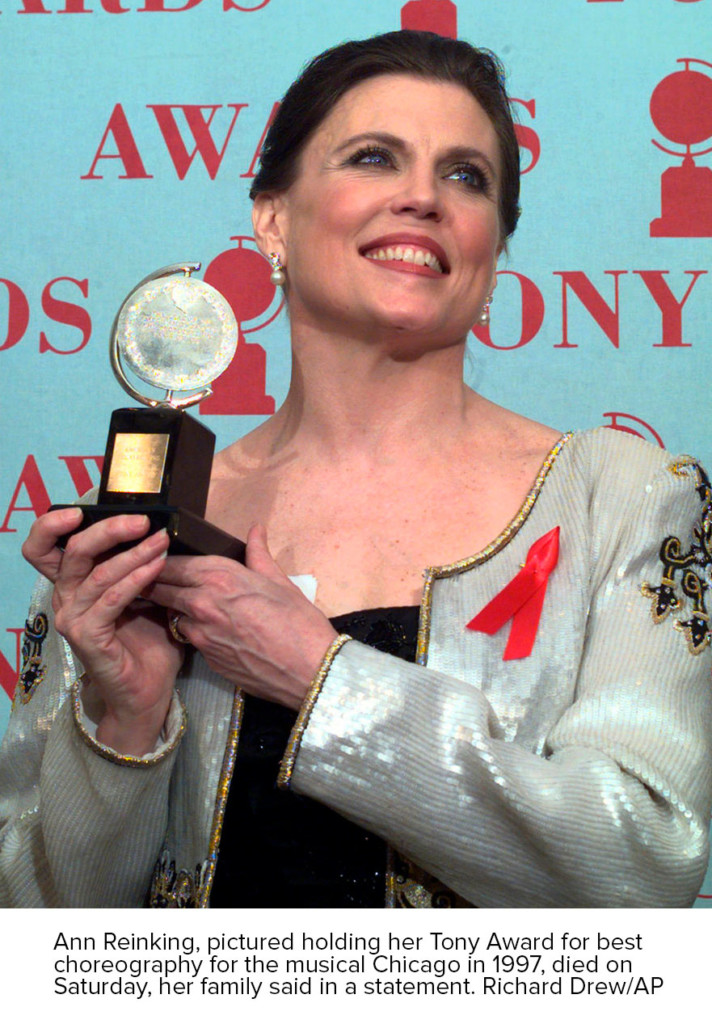 American actress, dancer, and choreographer Ann Reinking passed away on Dec. 12, 2020 in Seattle. She is most widely known for her roles in "Chicago," "All That Jazz," "Dancin'," and others. Born in Seattle, Ann grew up on the eastside in Bellevue and began ballet lessons at a young age. She also studied dance as a part of Cornish Preparatory Dance Program under the direction of Gwenn Barker.
In 1992, Ann Reinking paid homage to her Seattle roots and returned to Cornish to teach a master class (see KING 5 News footage from her class here). 
"Don't feel that you have egg on your face if you make a mistake. Don't put yourself in the grave. Just pop out of it, and get right back into life," Reinking told her class. About teaching, Reinking stated in the KING 5 interview, "The hardest part about being older than somebody is to allow them to learn on their own. You can tell them this, and you can be there for them when something negative happens. But you've got to let them do it themselves."
---
Additional reading:
Explore Reinking's legacy through CNN's photo gallery 
Read Reinking's obituary New York Times