Advancement
,
Cornish News
,
Front Page
,
Gala
,
Press releases
Press Release: Cornish Toward 2030 Campaign Gala
July 27, 2022
Cornish Announces Comprehensive Fundraising Campaign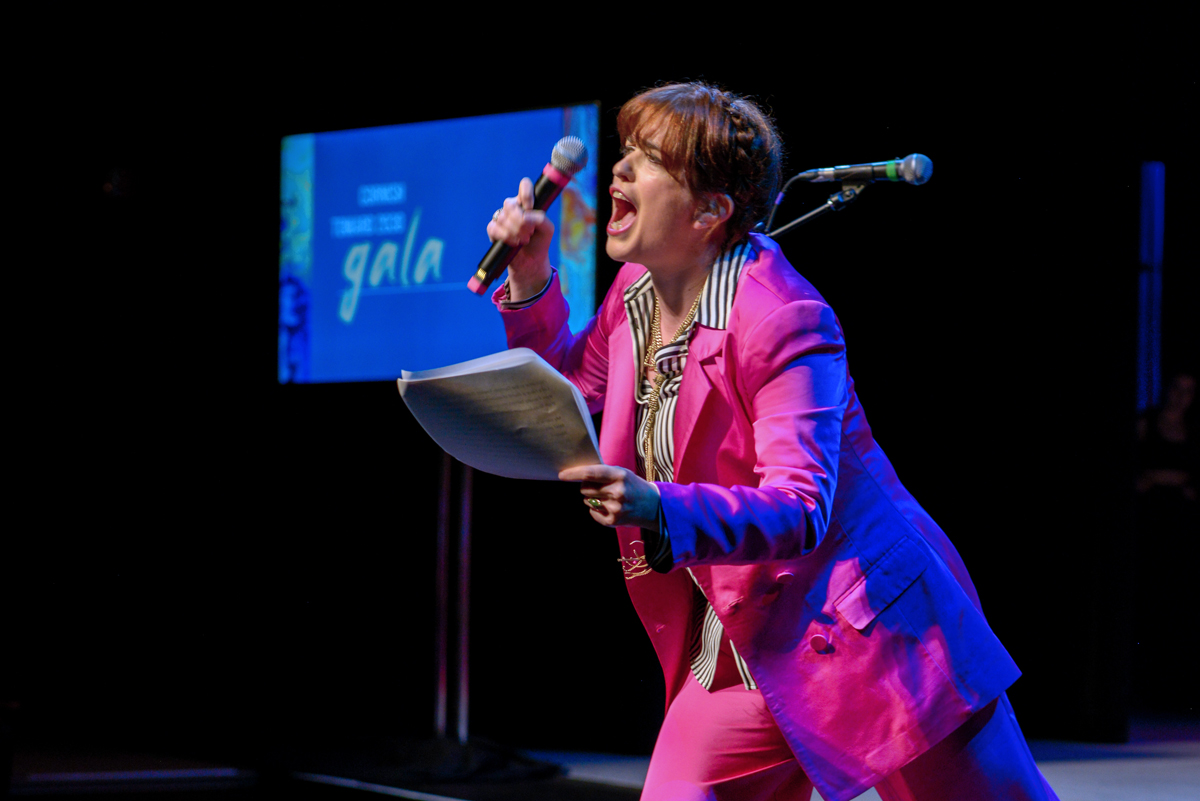 Seattle-  May 19, 2022, marked the public launch of Cornish College of the Arts new comprehensive fundraising campaign, the Cornish Toward 2030 Campaign. The launch was celebrated with a Campaign Gala at the Cornish Playhouse at the Seattle Center. The event, emceed by Cornish Theater Alum, Megan Hill, featured performances from Music Alum Jimmie Herrod Jr,. America's Got Talent Finalist and touring member of Portland art-rock band, Pink Martini, as well as an excerpt  from the Theater Department Spring 2022 season's production of Once.
When the COVID pandemic put all events on hold indefinitely, shutting down an important avenue for Cornish fundraising and engagement, Anne Derieux, Vice President of Advancement and Institutional Marketing, and her Advancement team pivoted, focusing on developing a short but impactful campaign that would be transformative, touching on many aspects of the student experience.
Alumna and long-time Trustee of the College, Sherry Raisbeck, kickstarted the campaign with a gift of $5 million—the largest single gift to Cornish College of the Arts—in honor of her late husband, James Raisbeck, who had recently passed away on Aug. 31, 2021.
To date, the campaign has raised close to $11 Million in less than 9 months, with an ultimate goal of $13 Million to be reached by the end of the year.
The Cornish Toward 2030 Strategic Initiatives (or "the three pillars") include:  Unifying the Campus, Increasing Access to Arts Education, and Investing in our Creative Talent.
Unifying the Campus focuses on developing the South Lake Union campus as the center of the Cornish experience with creative and performance spaces and labs, and pedestrian access to all College facilities, residence halls, and other artistic resources.
Access to Arts Education for All focuses on increasing education access to under-represented undergraduates and the broader community, introducing new scholarship initiatives through the lenses of our diversity, equity, and inclusion work, along with creative and professional hubs such as The Center for Teaching and Learning, The Career Services Center, and The School for Creative Arts for non-matriculated students.
Investing in our Creative Talent focuses on faculty, staff, visiting artists and lectures, to intentionally attract and retain the leading academics and professionals, who make the College's undergraduate instruction and experience innovative, relevant, and dynamic.
The campaign launch Gala brings the campaign into the public and showcases the priorities of Cornish College of the Arts, cementing the mission of the college,  educating and empowering the next generation of artists, citizens, and innovators, with a renewed commitment to integrating the arts in all aspects of society.
For more information about the campaign, email us at advancement@cornish.edu
Inquiries:
Joshua Young
jyoung@cornish.edu
Marketing, PR, and Communication Division