#WeAreCornish: Taylor Earhart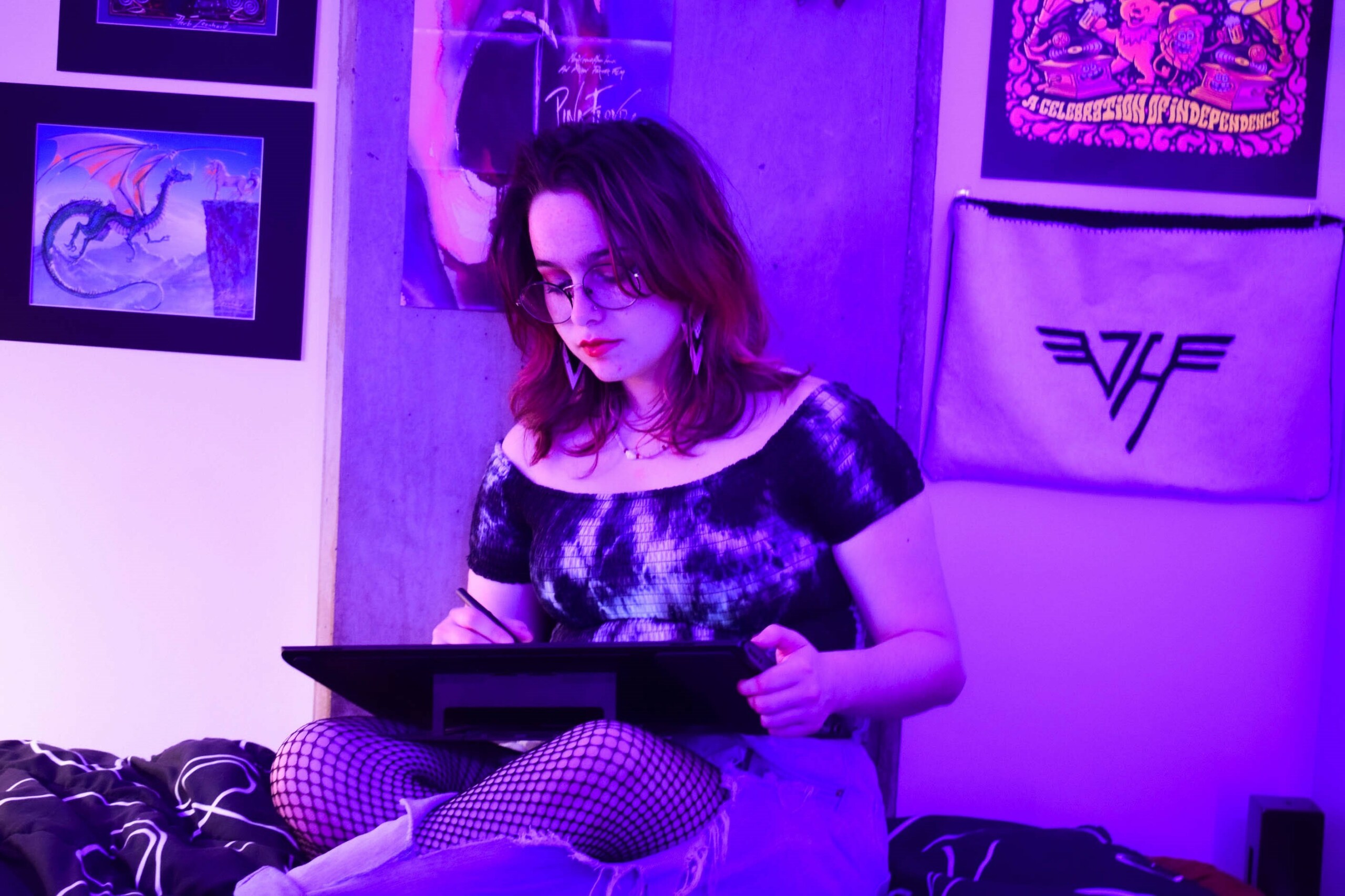 #WeAreCornish is a photographic series documenting the lives and work of our students, faculty, and friends. Spearheaded in 2019 by Musical Theater student Winter Mallon (Class of 2022), these stories serve to illustrate the College's commitment to artistry, citizenship, and innovation. Today's entry spotlights second-year Design major Taylor Earhart.
---
We Are Cornish
By Winter Mallon, Musical Theater '22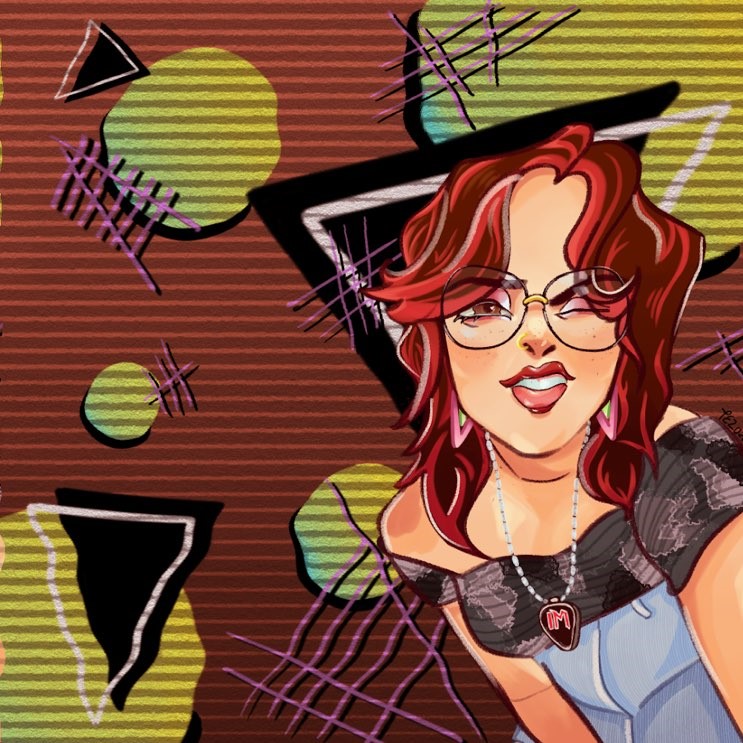 We digitally connected with second-year Design major Taylor Earhart to discuss her love for both design and music. She ties her passions together by using her degree to design album covers and gig posters. Earhart mostly creates digital art since the versatility of the medium allows her to "get funky with it" and fully delve into a more psychedelic style. Outside of her career, Earhart enjoys watching "cheesy 80's movies" and playing video games. 
"I am pursuing design for music. I grew up on classic rock and sort of fell in love with it, so rock and roll has always been a huge inspiration for my artwork. Half the reason I pick up a vinyl in a record store is for the cover. The dream is to design album covers and gig posters for a living, or anything for musicians that help keep the music alive."
---
Cornish College of the Arts offers BFA degree programs in degree program in design, game art, illustration, animation, or interaction design. Learn more about the Cornish Design Program here.