Cornish Art Department Launches 2020 Virtual BFA Art Exhibition
The Cornish Art Department is pleased to announce that the virtual 2020 BFA Exhibition will officially open on Jan. 19, 2021. Though originally scheduled for last April, this celebratory event was postponed due to the COVID-19 pandemic. The department staff and faculty promised recent graduates to secure an exhibition for fall 2020, but their plans were again unraveled by the pandemic.  
---
2020 Virtual BFA Art Exhibition
In the Spring, the BFA Thesis Exhibition: "Contingencies" was adapted for a remote experience to showcase the collected works in advance of the physical exhibition—offering individual "artist galleries" here on the exhibit website: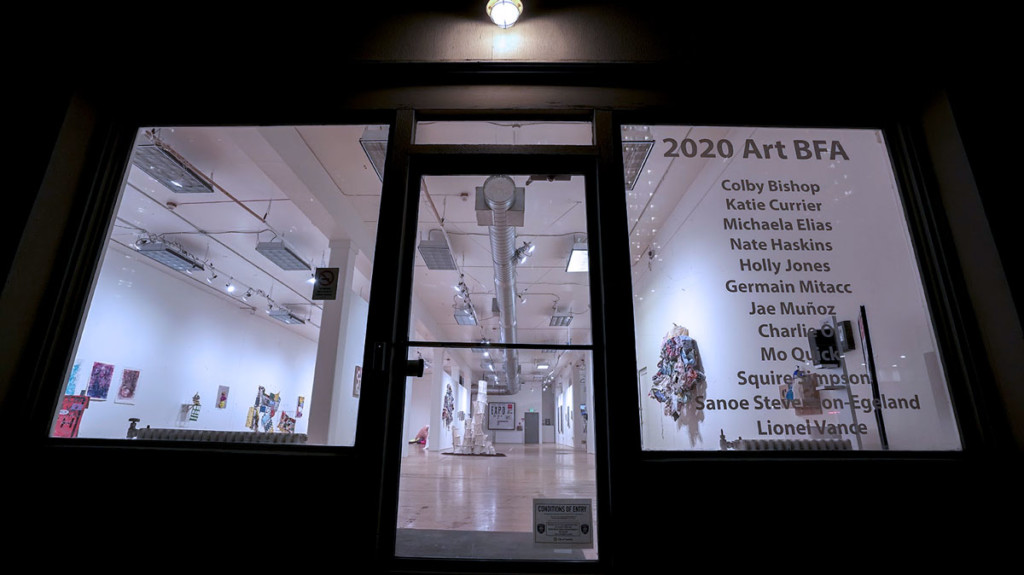 "We, the graduating Class of 2020 at Cornish College of the Arts' Art Department, have adapted our conventional curatorial processes to present this year's BFA Thesis Exhibition on a virtual platform. As (the future of, changes to) collective physical space remains uncertain, we are readdressing what space is and questioning how its various forms support contingencies for connection. Right now, artists all over the world are relying on impromptu space — from makeshift home studios to virtual thesis exhibitions —  in order to sustain their work and the communities which help to carry them through. This online exhibition, an impromptu space, gives us the opportunity to honor the blood, sweat, and tears put into years of hard work. " 
The exhibit was installed in the Cornish 9th Ave. Gallery last semester. It is both the first exhibit in the newly renovated space and the first interactive virtual Art BFA. Viewers can now visit the exhibit in a virtual interactive walkthrough, captured by Matterport 360. The tour is accessible here, where it will remain online indefinitely.
For faculty, staff, and students, the exhibit will be open starting Jan. 19 for in-person visits by groups of five or fewer. It will remain up in the space until the second week of the spring semester. Though the exhibit is closed to members of the public, it is visible from the street through the windows for any interested in taking a peek! The 9th Ave. Cornish Gallery is a street-level gallery located in Cornish's Beebe Building at 2014 9th Avenue in Seattle. 
This show is a wonderful example of the excellent art our students make, and the resilience and commitment to their art form.
---
Post by Alyssa Dillon
Image by R. Campbell