Advancement
,
Front Page
,
Lenora St. Blog
,
Neddy at Cornish
A.O. Hamer Featured on New Ivey Art Wall
Cornish Launches The Ivey Art Wall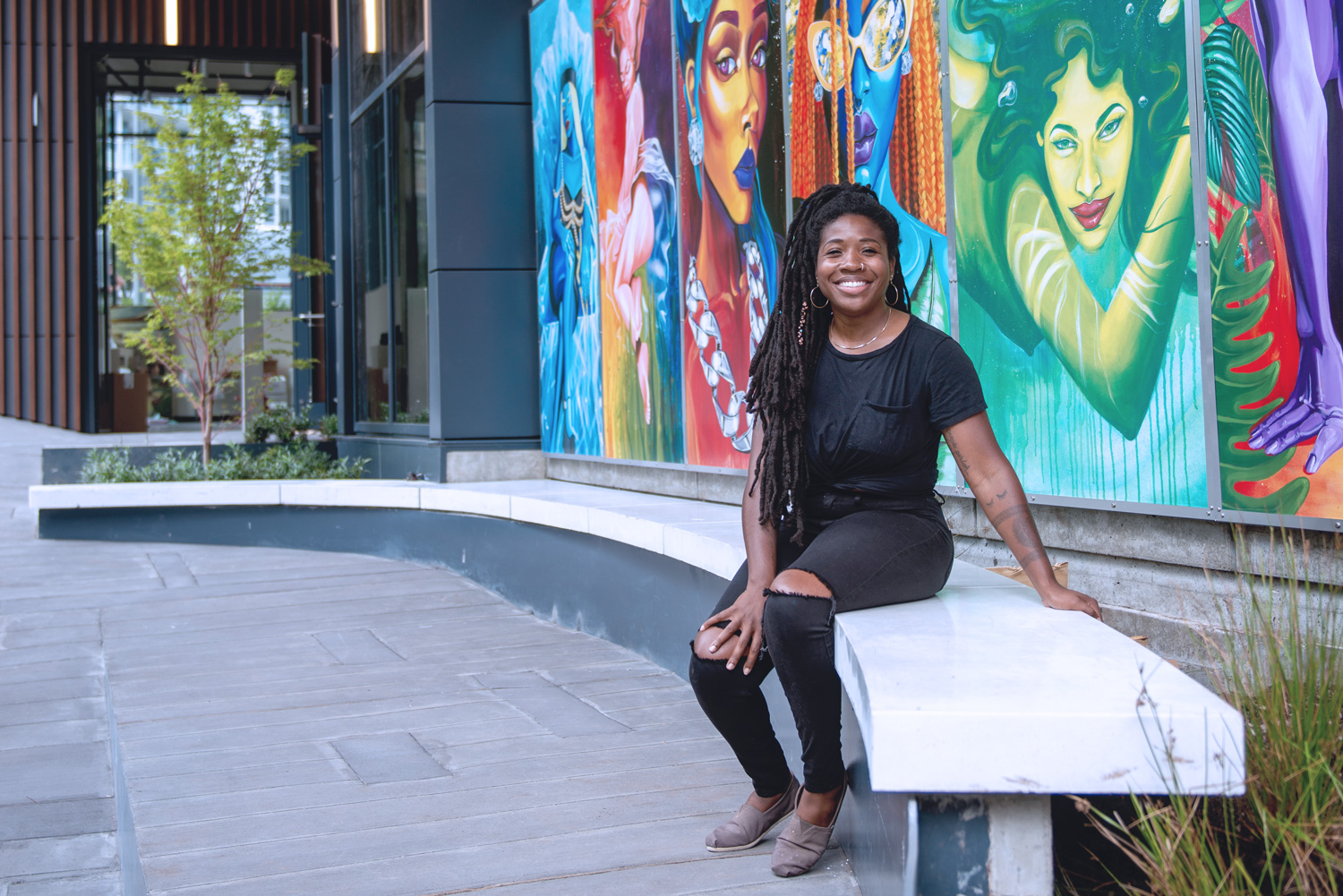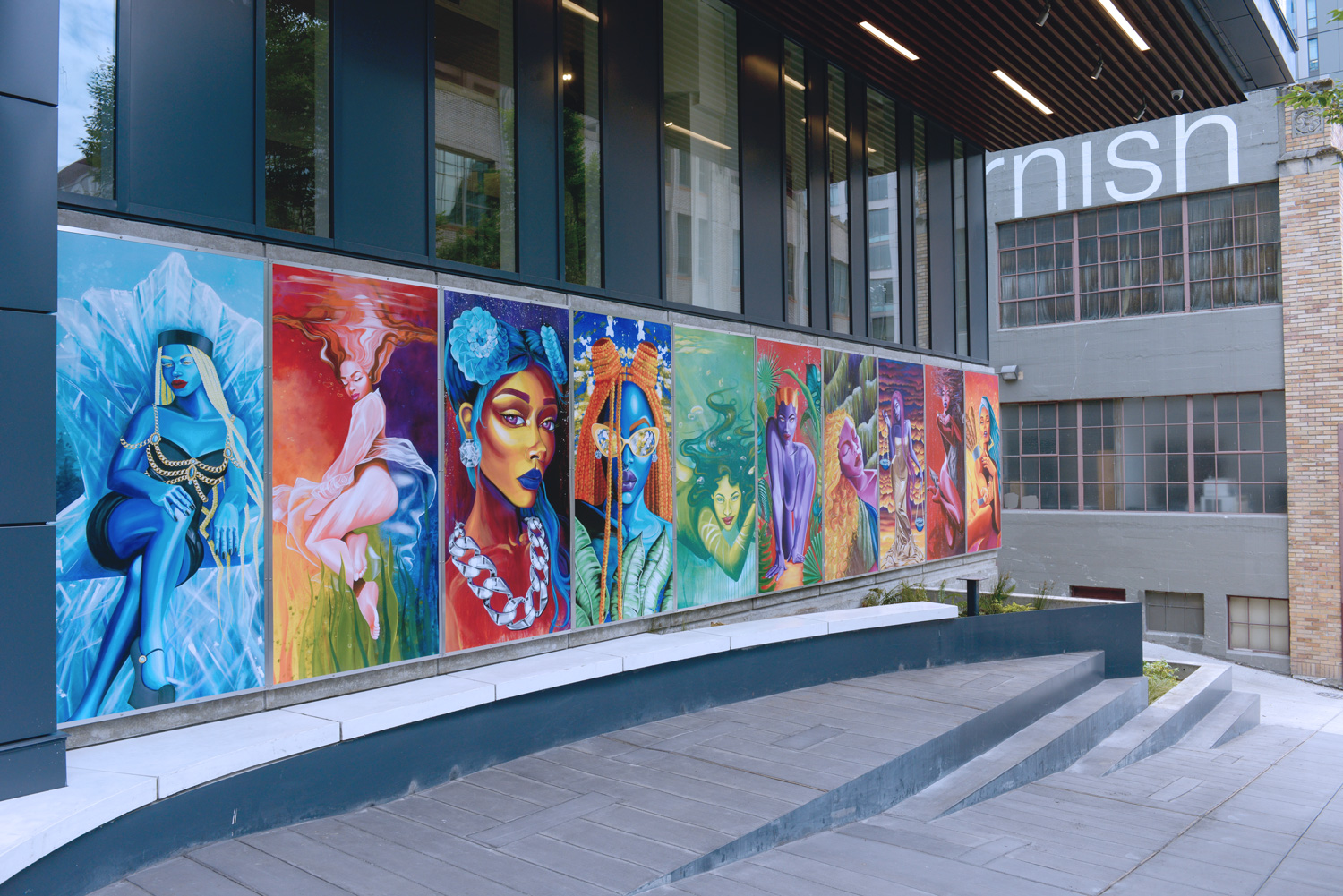 The Cornish Art Wall is one of features our community has been excited about since the inception of the new Ivey building. We would get the chance to feature the works from our community—students, staff, faculty, alumni, as well as regional artists with connections to Cornish. Seeing this idea come to life with the incredibly powerful and vibrant work of A.O. Hamer was quite the experience! The time of the launch turned out to perfectly align with the launch of the Neddy Artist Award exhibition taking place in one of the new spaces in the Ivey—Hamer was a 2019 Award recipient in painting.
These paints are from Hamer's The Zodiac Queens series.
If you're in South Lake Union, take time to visit this installation. It's quite something in person. And keep your eyes peeled for the next installation. I'm sure we'll will announce it in the near-future, but for now, let's keep it a surprise.
Scroll down to check out more photos from Hamer's visit to campus.
The Ivey Art Wall is supported and curated by Cornish College of the Arts.
Photos by Winnie Westergard