Front Page
,
Lenora St. Blog
A Tribute to Dance Alum and Instructor Terry Lee Sparks
Cornish Dance alumna and former instructor Terry Lee Sparks died on June 11, 2021. Dance alumni Dean Speer pays tribute to her in this guest blog.
---
A Tribute to Terry Lee Sparks
By Dean Speer, (Dance, '78)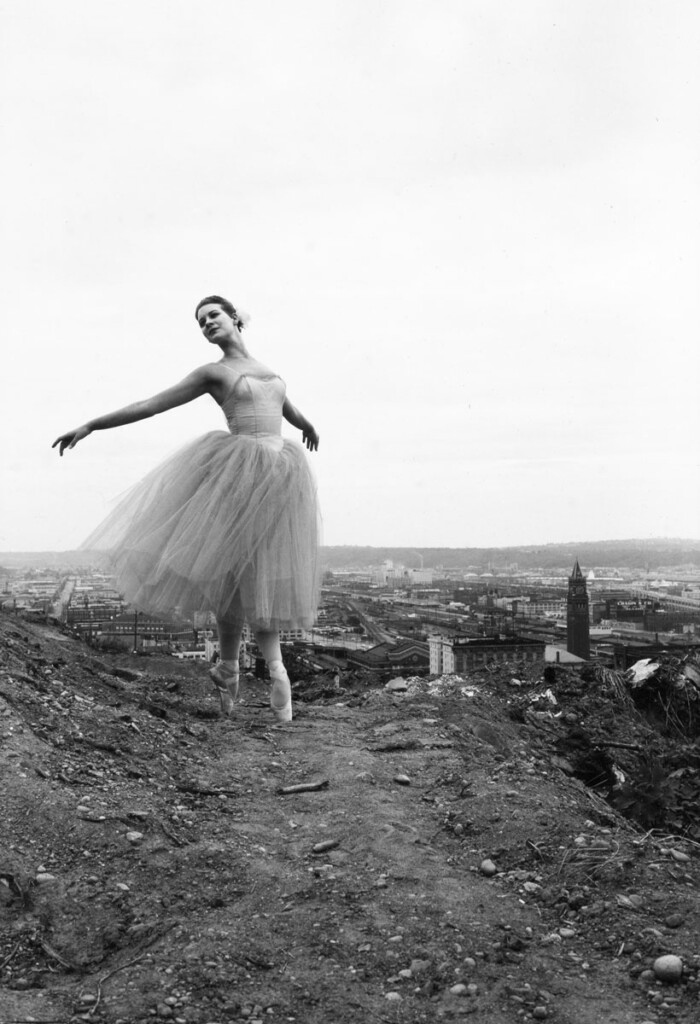 When I think of Terry Sparks, I think of tall elegance, beautiful lines, an easy manner, and above all, a kind and inclusive nature. A voice that was well-modulated, yet carried and commanded with the authority of great knowledge. Yet, you always too had the feeling that there was great wit and mirth just under the surface. Terry was a gifted dancer, teacher, and long-time mentor to so many on the Seattle dance scene. I first took her excellent ballet classes at the Pacific Dance Center (which she founded in 1974), along with her colleague, Ina-Marie Ostendorf. Both were a great team, complementing each other, and amazing and caring teachers.
Both trained at Cornish School (its name at the time) with Karen Irvin, where they were members of Cornish Ballet, and at the School of American Ballet in New York where she was the recipient of a Ford Foundation scholarship. Ostendorf used to regale us with hilarious stories—and her opinion, of famous dancers' feet ("so-and-so's—they were like claws!"). Terry always gave interesting and thoughtful classes, and as all dancers like, "dancy" classes. Combinations that challenged but yet moved. One of my favorites was one that began with a rélevé to attitude, left leg up, a renversé, and then continued into big jumps. Terry continued on the faculty of Pacific Dance Center after selling it to Phyllis Legters (Stonebrook), as did Ostendorf. Her professional engagements also included serving as ballet mistress for Twyla Tharp Dance Company and for Anna Wyman Dance Theater. Terry joined the faculty roster of Pacific Northwest Ballet School, in 1988, where she remained for several years until 1994. I was in Terry's audition class, and I took courage in hand and, knocking on the office door of Francia Russell (its school director) lobbied to hire her, assuring Francia that Terry was a treasure she should hire and not let go. After leaving PNB School, arriving full-circle, Terry returned to the Cornish faculty.
Terry can be seen dancing in films restored by the University oof Washington. These are films made of the Cornish Ballet in the Kerry Hall Theatre. They were in Irvin's possession, but were damaged in a basement storage area flood. The UW agreed to restore the films, with the caveat that they could keep them in their archives. These films were put together in a single, looping film which played continuously at an exhibition about Cornish's dance history at an Edmonds art museum. Terry traveled up to Seattle to see this shows, as she was prominently featured, both in the film and also in photographs. Terry's (and the Cornish Ballet dancers) show considerable, clean and clear strong technique.
I last saw and had a conversation with Terry in the McCaw Hall foyer, when she, along with her father, whom she introduced us to, were there to see PNB perform. I'll always treasure what I learned from Terry and feel greatly honored to have been one of her students, and later a teacher colleague.
She later retired to Ecuador, where she lived until her passing.
---
Dean Speer is the assistant to the dean at the University of Washington School of Law. He graduated from Cornish College of the Arts in 1978 with a BFA in Dance.