Bass Instructor – Part Time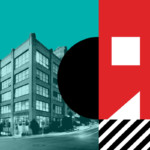 Music Department
Cornish has, for over 100 years, dedicated itself to educating aspiring artists in the vibrant creative community of Seattle.  Classes at Cornish are primarily taught by working artists with ties to the local and national professional arts scene. Cornish alumni work regularly in the arts in Seattle and across the country.
The Music Department of Cornish College of the Arts seeks a new faculty member in the area of bass instruction. We seek a diverse and dynamic teaching artist who has experience across a wide range of musical styles and approaches including classical, jazz, improvised, and contemporary. Ability to work with composers and composer-performers is of high importance. This is a part-time position, dependent on the number of enrolled students interested in bass studies in a given semester. 
As one of the only art colleges in the United States with a music department, Cornish offers a distinct approach to training musicians: an integration of performance and composition. Vocalists, instrumentalists, and composers work side-by-side in the same curriculum, across wide stylistic ground, allowing ample opportunity for both focused study and experimentation. Our faculty consists of artists, teachers, and scholars who are deeply committed to our program and our students. Please learn more about the Cornish Music department and our faculty at https://www.cornish.edu/cornish-programs/music/.
Minimum Requirements
Bachelor's degree in music

Fluency in range of musical styles including classical, jazz, improvisation, contemporary

3-5 years of teaching experience 

Significant experience as a performer
Preferred Qualifications
Graduate degree in music (or equivalent experience)

College level teaching experience

Ability to teach in classroom or ensemble settings

Experience in composition, electronic music, or other area of interest

Artistic profile at the local, national and international levels

Ability to recruit high-level students
Compensation
Private Instruction: $1005.41 (semester, 15 weeks) / paid over 4 months = $251,35 monthly, per student
Class Instruction: 3.00 credit classes $119.16 hr./$5,362.20 (semester, 15 weeks) / paid over 4 months = $1,240.55 per month
Application Process
Please submit the following materials to careers@cornish.edu:
Cover letter detailing your interest in the position, your background, and an overview of your teaching philosophy
CV/Resume including link to personal/professional website with audio or video samples of your work
Cornish Employment Application Form
Deadline for submission of materials: March 9, 2023
Equal Opportunity Statement
We believe that diversity refers to a number of human qualities and characteristics. National origin, race, gender, age, socioeconomic background, religion, sexual orientation and disabilities are characteristics that combine in unique ways, forming the multiple identities we all hold. Those diverse characteristics contribute positively to the environment of Cornish and to an education that accurately reflects and contributes to the complex interplay of art, culture and society.
We hold ourselves responsible to fulfill the mission of Cornish by preparing students "to contribute to society as artists, citizens, and innovators," and believe that the mission is best served by actively cultivating a positive environment in which to explore and express the diverse perspectives of a pluralistic society.
Cornish College of the Arts operates under a Collective Bargaining Agreement negotiated with the Cornish Federation of Teachers (CFT). All faculty compensation placement abides by the salary scale negotiated with the CFT. Faculty participate in College governance via the Faculty Senate.