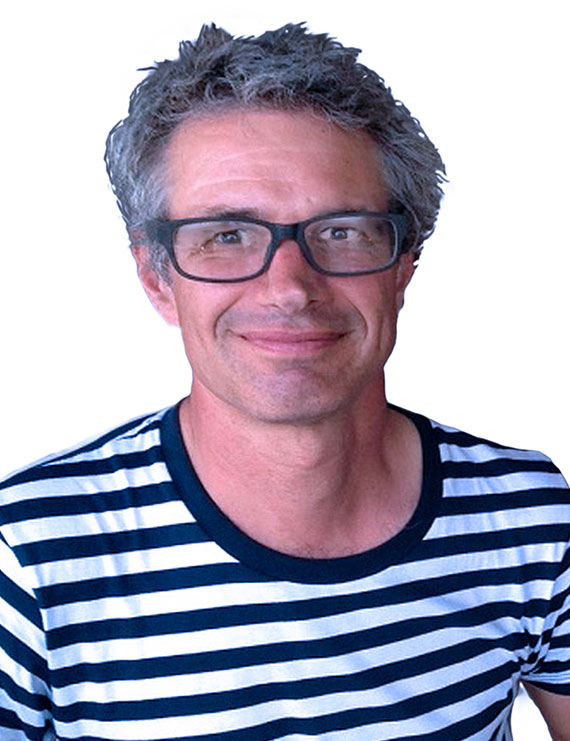 Instructor, Illustration
Ed Fotheringham
he/him/his
Ed Fotheringham has made freelance illustration his sole occupation for over 25 years. After earning a BFA in Painting at the University of Washington School of Art, Ed began doing irreverent illustration work on the side — posters, album packaging, t-shirts — for college friends starting rock bands. When attention in the early 1990s turned toward Seattle's burgeoning music scene, doors opened up nationally and internationally for Ed's illustration work, marking the beginning of a long career that continues today. 
Clients have been diverse—from local music luminaries Mudhoney to international legends Bob Dylan, Diana Krall, and Elvis Costello; to periodicals like The New Yorker, NY Times, LA Times, MIT Technology Review, Vanity Fair, and Better Homes & Gardens; to publishers Chronicle Books, Taschen, HarperCollins, and Random House and retail establishments like Nordstrom, Neiman Marcus, Holt Renfrew, and Starbucks; to advertising firms like McCann Erickson/NY, TBWA\Chiat\Day, and DDB Needham and record labels like  Verve, Sony Music, Sub Pop, and Universal Music. 
Since 2008, Ed has also illustrated  children's picture books for Scholastic Press, HarperCollins, PenguinRandomHouse, Little Brown and Company, and Calkins Creek. Since his first picture book, What To Do About Alice, which garnered a Sibert Honor, Ed has illustrated at least one picture book a year, and is just completing number twenty-one, set for publication in 2021.
Qualifications
BFA, Painting
University of Washington School of Art