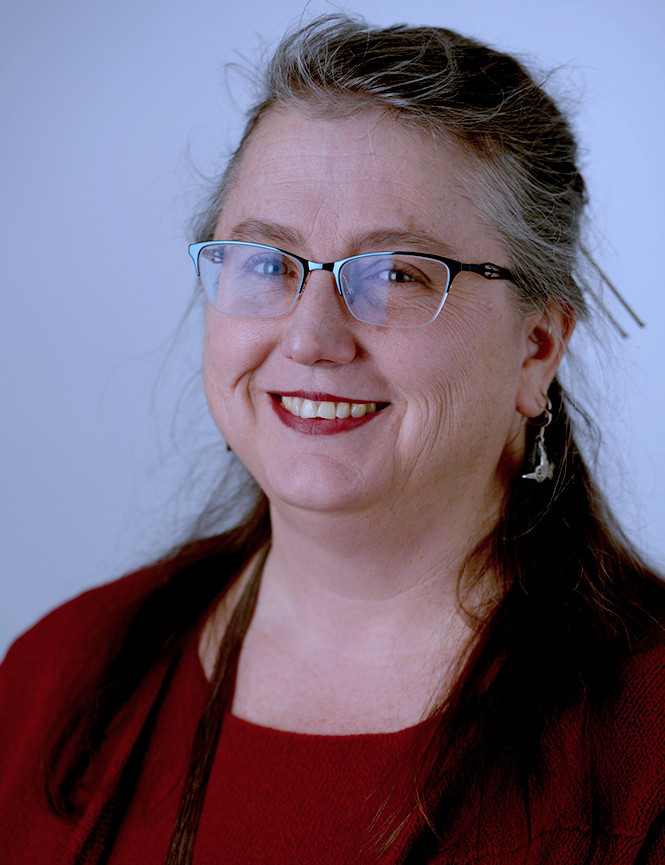 Director of Library Services
Bridget Nowlin
Bridget Nowlin was appointed Director of Library Services in 2020. She has worked in the library since 2002 in a variety of capacities and has taught in the Art, Design, and H&S departments. She is committed to providing a welcoming and innovative space for students, faculty, and staff.
She is active on several committees including the Faculty Senate, Academic Council, and several others. Through these committees, she provides leadership and support to the work done at the college. In addition, she provides research assistance and provides information literacy instruction, and manages the college's archives, art collections, library exhibition space, and instructional visual resources.
Nowlin is also a practicing artist with a focus on photography, teaches the history of photography by invitation, and is the Collection Manager for the Monsen Collection, a private collection of photography, ceramics, and Asian art.
Qualifications
MLIS
University of Washington
MA, Museology
University of Washington
BA, Art (Photography)
University of Nevada, Reno