Video/New Media Instructor – Part-time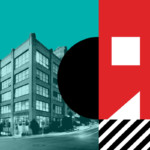 Art Department
The Art Department at Cornish College of the Arts seeks a part-time instructor to teach New Media and Video courses starting in the Fall Semester, 2023. An ideal candidate will have teaching experience across beginner, intermediate, and advanced student skill levels.
The Art Department's New Media courses center around building proficiency in Photoshop, Premiere, After Effects and Audition, with targeted projects utilizing a scaffolded approach. Students from Art, Animation, Design, Music, Dance, and Game Arts programs will often be interested in this approach, with varying degrees of prior experience in digital art. Courses are designed to allow students to demonstrate their understanding of the materials without constraining imagination and experimentation with overly prescriptive assignments.
Cornish College of the Arts has, for over 100 years, dedicated itself to educating aspiring artists in the vibrant creative community of Seattle.  Classes at Cornish are primarily taught by working artists with strong ties to the local and national professional arts community. 
The mission of Cornish is to provide students aspiring to become practicing artists with an educational program of the highest possible quality, in an environment that nurtures creativity and intellectual curiosity, while preparing them to contribute to society as artists, citizens, and innovators. Cornish realizes this mission by offering baccalaureate studies in the performing and visual arts and by serving as a focal point in the community for public presentation, artistic criticism, participation and discussion of the arts.
Minimum Requirements
Bachelor's degree in Art

2-4 years of teaching experience in higher education

Proficient with Adobe Photoshop, Audition, Premiere, After Effects

Demonstrated commitment to one's own creative art practice
Preferred Qualifications
Graduate degree in Art

College level teaching experience

Experience working with a diverse student body

4-6 years of teaching experience in higher education

Proficient with Adobe Photoshop, Audition, Premiere, After Effects, Isadora (projection mapping software)

Familiarity with Google Suite and online learning management systems (Canvas ideal)
Job Responsibilities
Provide instruction for assigned courses. This includes preparation, lectures, demos, workshops, critiques, individual and group discussions with students, evaluation of students' work and other efforts related to the teaching of the assigned courses.

Under the guidance of the Department Chair, prepare a syllabus and develop course content that meets the Learning Outcomes of the assigned course(s).

Conduct formative and summative assessments of student learning, and ensure students have timely access to feedback on their work.

Attend one faculty meeting per semester.

Work cooperatively with diverse student body, faculty and staff.

Contribute to the positive and inclusive culture of the program.

Prepare, deliver, and assess course curriculum through the learning management system, Canvas.

Classes are in person; remote instructors will not be considered.
Compensation
Class Instruction: 3.00 credit classes: $119.16 hr./$5,362.20 (semester, 15 weeks) / paid over 4 months = $1,340.55 per month.
Schedule
Fall semester begins September 5, 2023 for a total of 15 weeks, with the last day of classes on Friday, December 15 , 2023.
Application Procedures
Please send the following application materials to careers@cornish.edu:
Letter of Interest

Curriculum Vitae

Teaching Philosophy (1-2 pages)

Work sample: links to artist website preferred (YouTube, Vimeo, or other video hosting platform are also acceptable)

Cornish

Employment Application Form
Equal Opportunity Statement
We believe that diversity refers to a number of human qualities and characteristics. National origin, race, gender, age, socioeconomic background, religion, sexual orientation and disabilities are characteristics that combine in unique ways, forming the multiple identities we all hold. Those diverse characteristics contribute positively to the environment of Cornish and to an education that accurately reflects and contributes to the complex interplay of art, culture and society.
We hold ourselves responsible to fulfill the mission of Cornish by preparing students "to contribute to society as artists, citizens, and innovators," and believe that the mission is best served by actively cultivating a positive environment in which to explore and express the diverse perspectives of a pluralistic society.
Cornish College of the Arts operates under a Collective Bargaining Agreement negotiated with the Cornish Federation of Teachers (CFT). All faculty compensation placement abides by the salary scale negotiated with the CFT. Faculty participate in College governance via the Faculty Senate.