Technical Services Librarian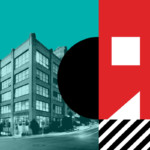 Library Services
The Cornish College of the Arts Library is seeking an enthusiastic, service-oriented, and collaborative Technical Services Librarian to join its staff of 3 serving the visual and performing artist community at the college. We welcome candidates who bring a cultural competency to support students, staff and faculty of varied backgrounds, capabilities, perspectives, social identities, and gender expressions.
This position works in the areas of acquisition and cataloging of new materials, technical services, and public service; provides reference services; manages interlibrary loan services; provides information literacy instruction on occasion; and contributes to collection development.
Founded in 1914, Cornish has multiple departments and the library supports all of them with reference, resources, and instruction. Students take classes in Art, Dance, Design, Film, Music, Performance Production, and Theater. It is known for its faculty of practicing artists who bring the arts to their students through hands-on work as well as online courses.
The mission of Cornish is to provide students aspiring to become practicing artists with an educational program of the highest possible quality, in an environment that nurtures creativity and intellectual curiosity, while preparing them to contribute to society as artists, citizens, and innovators. Cornish realizes this mission by offering baccalaureate studies in the performing and visual arts and by serving as a focal point in the community for public presentation, artistic criticism, participation and discussion of the arts.
Responsibilities:
Catalog and process materials
Process acquisitions
Budget tracking
Process serials
Manage ILL
Maintain and compile statistics in areas of responsibility
Participate with other librarians in providing reference service
Provide backup coverage for the circulation desk and shelves as needed
Work with the Access Services Librarian to direct Library Assistants on a variety of daily tasks
Order office supplies and monitors the supplies budget
Serve as backup for processing reserves as needed
Write and maintain procedures for areas of responsibility
Perform opening and closing procedures as needed
Provide essential services backup as needed when other library staff are on leave
Complete other tasks and special projects as assigned by the Library Director
Minimum Qualifications
Master's degree in Library Science (MLS or MLIS) from an American Library Association (ALA) accredited program by December, 2023
Undergraduate and/or advanced degree in the arts, humanities, or other creative field
Two years of recent MARC-based cataloging experience using RDA and AACR II cataloging standards and using software such as OCLC Connexion including original cataloging experience
Two years Reference experience
Demonstrated ability to work with computers in a networked or cloud-based environment, including working with integrated library systems, online public access catalogs, Microsoft Office, Google Suite, and standard office equipment
Demonstrated commitment to antiracist and inclusive information work
A strong commitment to public service and the ability to work effectively in a collaborative and culturally diverse environment
Excellent oral, written, and interpersonal communication skills
Must pass background check
Preferred Qualifications
Formal music or arts education and/or work experience in an arts or academic library
Associate degree for Library Technician and two (2) years related library experience or an equivalent combination of education and experience
Knowledge of contemporary and experimental performing and/or visual arts
Two (2) years increasingly complex professional library experience
At least two (2) years of professional experience working in an academic or arts library
Experience working with the ILS Koha
Demonstrated broad knowledge of library materials and resources related to the visual and performing arts
Basic ability to read music
Some background in another language
Department:  Library
Reports To: Director of Library Services
Supervises:  n/a
Classification:  Non-exempt; Full Time
Compensation:   $25.90/hour
Work Schedule:  Year-round, Mon-Fri, Full Time. 7:30am – 4:00pm
This position is represented by OPEIU.
Application Procedures
Please submit the following items to our email, Careers@Cornish.edu:
1) Cover Letter or Letter of Interest
2) Resume or C.V.
3) Cornish Employment Application Form
Equal Opportunity Statement
Cornish commits to demonstrating respect for individual expression and integrity; to promoting the equality of opportunity and rights of all persons within the community and to actively encouraging and maintaining the representation and inclusion of diverse cultures and backgrounds within the student body, faculty, staff and curricula.
We believe that diversity refers to a number of human qualities and characteristics. National origin, race, gender, age, socioeconomic background, religion, sexual orientation and disabilities are characteristics that combine in unique ways, forming the multiple identities we all hold. Those diverse characteristics contribute positively to the environment of Cornish and to an education that accurately reflects and contributes to the complex interplay of art, culture and society.
We hold ourselves responsible to fulfill the mission of Cornish by preparing students "to contribute to society as artists, citizens, and innovators," and believe that the mission is best served by actively cultivating a positive environment in which to explore and express the diverse perspectives of a pluralistic society.
Cornish College of the Arts is an equal opportunity employer intent on enriching the diversity of its faculty, staff, and students. Our goal is to create an intercultural learning environment comprised of people with varied experiences and perspectives. We strongly encourage applications from members of underrepresented groups for all open positions.