Sound Design Instructor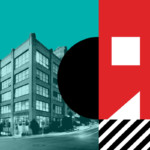 Film Department
The Film and Media Department of Cornish College of the Arts seeks a new adjunct faculty member to teach sound design to film majors. We seek a creative and dynamic teaching artist with experience with sound design in the field.
The College offers majors in the performing arts (Theater, Dance, Music, Performance Production) as well as the visual arts (Animation, Art, Design, Film, Game Art, Interaction Design, Illustration, Interior Architecture). This is a part-time, on-campus, instructor position.
The mission of Cornish is to provide students aspiring to become practicing artists with an educational program of the highest possible quality, in an environment that nurtures creativity and intellectual curiosity, while preparing them to contribute to society as artists, citizens, and innovators. Cornish realizes this mission by offering baccalaureate studies in the performing and visual arts and by serving as a focal point in the community for public presentation, artistic criticism, participation and discussion of the arts.
Cornish College of the Arts is a small arts college in downtown Seattle, where students are encouraged to maintain curiosity and an experimental approach to their practices. We pride ourselves for the dynamism of our community, and for our ongoing, continuous effort to create an inclusive place where diversity and equality can thrive. Our programs provide depth and breadth of training, freedom to experiment, and the space to develop a unique creative identity. Students develop healthy and sustainable practices necessary for working artists. Join this dynamic team and be a part of the growth and development of our talented students.
Minimum Requirements
Minimum BFA in relevant field (Film, Video)
Knowledge of filmmaking practices and sound design, and Adobe software (in particular, Audition)
Literacy in music supervision in film production
3+ years of teaching experience at the college level
Ability to teach students with a variety of backgrounds and skill levels
Preferred Qualifications
MFA preferred, ideally in relevant field (Film, Video).
Familiarity with alternative and independent filmmaking
Demonstrated practice in the field
Knowledge of documentary as well as narrative filmmaking practices
Compensation
Class Instruction: 3.00 credit classes: $119.16 hr./$5,362.20 (semester, 15 weeks) / paid over 4 months = $1,340.55 per month.
Schedule
Spring semester begins January 22, 2024 for a total of 15 weeks, with the last day of classes on Friday, May 10, 2024.
Application Procedures
Please send the following application materials to careers@cornish.edu:
Cover letter detailing your interest in the position, your background, and an overview of your teaching philosophy
CV/Resume that includes a link to a personal website with samples of your work
Cornish Employment Application Form
Equal Opportunity Statement
We believe that diversity refers to a number of human qualities and characteristics. National origin, race, gender, age, socioeconomic background, religion, sexual orientation and disabilities are characteristics that combine in unique ways, forming the multiple identities we all hold. Those diverse characteristics contribute positively to the environment of Cornish and to an education that accurately reflects and contributes to the complex interplay of art, culture and society.
We hold ourselves responsible to fulfill the mission of Cornish by preparing students "to contribute to society as artists, citizens, and innovators," and believe that the mission is best served by actively cultivating a positive environment in which to explore and express the diverse perspectives of a pluralistic society.
Cornish College of the Arts operates under a Collective Bargaining Agreement negotiated with the Cornish Federation of Teachers (CFT). All faculty compensation placement abides by the salary scale negotiated with the CFT. Faculty participate in College governance via the Faculty Senate.