Raisbeck Hall Manager – Part-Time
PT Academic Year - Aug-May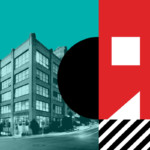 Creative Services & Event Spaces
The Creative Services & Event Spaces team is hiring a Raisbeck Hall Manager to provide technical expertise, support and supervision of Cornish students and all users for the operation of the Raisbeck Performance Hall, MCC Room 102 (studio black box), and other main campus performance/event spaces. This position also assists other campus-wide events and venues when needed. This is a part-time, academic year staff position, typically September – May, with additional summer hours, as needed, to support summer classes and shows. This position is represented by the collective bargaining agreement between IATSE Local #15 and Cornish College of the Arts.
The mission of Cornish is to provide students aspiring to become practicing artists with an educational program of the highest possible quality, in an environment that nurtures creativity and intellectual curiosity, while preparing them to contribute to society as artists, citizens, and innovators. Cornish realizes this mission by offering baccalaureate studies in the performing and visual arts and by serving as a focal point in the community for public presentation, artistic criticism, participation and discussion of the arts.
Responsibilities
Facilitates all aspects of use for Raisbeck Performance Hall and MCC Room 102, including:

Managing and coordinating accurate and thorough communication in advance of all events held in the space
Ensuring smooth transitions between classes, performances and 3rd party rental events
Provides Cornish Facilities and Security Departments sufficient advance notice as to potential impact of events, such as parking lot needs, unusual custodial or security needs, extended parking for trucks during load-in/out of an event, etc.
Working with the Registrar of the College, and assist all departments to schedule the use of the facilities
Provides operational and technical support for all events taking place in Raisbeck Hall and MCC Room 102, including:

Serves as the primary technician for these spaces
Oversee, coordinates, and assists in, load in and set up of lighting, sound, video, and other equipment and assets as required for performances
Preparing work schedules and assigning Work Study and overhire personnel to meet production plans
Maintaining inventories of relevant materials and equipment
Identifying and assessing equipment and material needs; researching, recommending and making purchases as appropriate
Ensuring operation of space complies with all safety policies and procedures
Provides training and supervision of students and other users of the facility, including:

Hiring, scheduling and supervising work-study students to meet production needs; monitoring work-study budget, providing general instruction to student work-study and professional staff on safety protocols
Oversight of overhire stagehands
Providing individual and/or group instruction and training on stage rigging techniques, lighting equipment operation, and sound equipment operation
Providing general instruction to students and professional staff on safety protocols.
Develops standard operating procedures for the venue, with the Technical Supervisor
Provides for maintenance and functional operation of venue equipment, such as sound, lighting, and rigging equipment, to include:

Accomplishing annual maintenance and cleaning of lighting instruments
Maintaining lighting infrastructure, including the dimmer system
Maintaining and repairing audio equipment and house system as necessary
Ensuring proper storage and care for microphones, projectors, cameras, platforms, and other ancillary equipment
Reports any facility concerns
Reports to the Creative Spaces and Event Services Department

Maintains communication with the Rentals Manager and Technical Supervisor.
Provides input on spending of the operational budget alongside the Technical Supervisor.
Ensures adherence to established College and departmental policies, operations procedures, purchasing systems and safety standards.
Performs miscellaneous job-related duties as assigned.
Minimum Qualifications
Bachelor's degree in Technical Theatre plus experience in a similar facilities management position or a combination of equivalent education and experience
Must be able to work well with students in an educational capacity
Self-motivated, responsible, collaborative and able to work with minimal supervision
Strong technical theater experience, including:

ETC EOS Family light board programming
Basic lighting design
Digital sound system set up and operation (Yamaha O1V console)
QLab 4 programming
Theatrical rigging
Projection set up and operation

Working knowledge of Microsoft Office, Google Drive/Docs/Sheets
AutoCAD or Vectorworks drafting
Strong interpersonal communication skills
Commitment to maintaining a working atmosphere free of discrimination and bias, conducive to the training and nurturing of production personnel and performers (employee and student)
Attentive to detail
Understanding of basic equipment for the stage, including ability to set up, operate, and troubleshoot complex sound and lighting systems
Must be willing to work cross-departmentally and assist other crew members in other skills when requested
Must be able to work nights, weekends and holidays.
Able to lift a minimum of 50 – 70lbs
Must pass background check
Sense of humor and a collaborative approach to the work.
Preferred Qualifications
Experience working in higher education, not-for-profit, or arts environment
Production management experience
Supervisory experience in a union represented theater/venue.
Experience with student work environments
First aid, AED, and CPR training (training provided)
Fall Arrest training
Aerial lift certification
Demonstrated ability to work positively with professional production teams, performers, and theater staff.
Department:  Creative Spaces and Event Services Department
Reports To:   Technical Supervisor
Supervises:  Work study students, overhire technicians
Pay Grade:  $26.55/hour (subject to change based on CBA)
Work Schedule:  Part-time August to May for academic year, 36 weeks 20/hrs per week average (subject to change based on CBA) With additional summer hours, as needed, to support summer classes and shows.
Application Procedure
Please submit the following items to our email, Careers@Cornish.edu:
1) Cover Letter or Letter of Interest
2) Resume or C.V.
3) Cornish Employment Application Form
Equal Opportunity Statement
Cornish commits to demonstrating respect for individual expression and integrity; to promoting the equality of opportunity and rights of all persons within the community and to actively encouraging and maintaining the representation and inclusion of diverse cultures and backgrounds within the student body, faculty, staff and curricula.
We believe that diversity refers to a number of human qualities and characteristics. National origin, race, gender, age, socioeconomic background, religion, sexual orientation and disabilities are characteristics that combine in unique ways, forming the multiple identities we all hold. Those diverse characteristics contribute positively to the environment of Cornish and to an education that accurately reflects and contributes to the complex interplay of art, culture and society.
We hold ourselves responsible to fulfill the mission of Cornish by preparing students "to contribute to society as artists, citizens, and innovators," and believe that the mission is best served by actively cultivating a positive environment and community in which to explore and express the diverse perspectives of a pluralistic society.
Cornish College of the Arts is an equal opportunity employer intent on enriching the diversity of its faculty, staff, and students. Our goal is to create an intercultural learning environment and community comprised of people with varied experiences and perspectives. We strongly encourage applications from members of underrepresented groups for all open positions.