IT Coordinator 2 – HelpDesk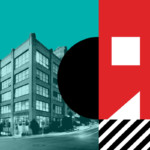 Information Technology
The Information Technology Coordinator assists the Information Technology team with maintaining, operating, and supporting the College's computer systems and networks.  Serves as the first point of contact for students, staff and faculty seeking assistance for technology issues on campus. The ideal candidate navigates new systems with enthusiasm, learns quickly, is eager to solve problems, is an effective collaborator, and knows how to prioritize tasks.
The mission of Cornish is to provide students aspiring to become practicing artists with an educational program of the highest possible quality, in an environment that nurtures creativity and intellectual curiosity, while preparing them to contribute to society as artists, citizens, and innovators. Cornish realizes this mission by offering baccalaureate studies in the performing and visual arts and by serving as a focal point in the community for public presentation, artistic criticism, participation and discussion of the arts.
If you are looking for a culture that promotes and supports creative engagement, consider Cornish. In addition to a great culture, Cornish offers generous paid medical, dental, vision, long-term disability, paid time-off and holidays.
Responsibilities
Manages the help desk function including:
primary contact for help desk questions
analyzing and troubleshooting computer problems
coordinating computer maintenance
assigning tickets in coordination with the IT Support Lead
image/reimage campus computers, install updates and software
assist with WIFI sign-ups for faculty, staff and students
user account provisioning and deprovisioning – assist with creating and suspending user accounts during the onboarding and offboarding process
Sets up AV/computer presentations as needed for staff, faculty, and students, which can include video conference streaming
Conducts periodic audits of classroom learning technologies
Provides network administration support over multiple campuses; troubleshoots and resolves network problems, etc.
Assists in the acquisition, inventory, and installation of all equipment and computer supplies
Assists in maintaining and troubleshooting IP telecommunication and voicemail system and troubleshoots as necessary
Supervises work study students including:
hiring and scheduling work study students
maintaining work study documentation and budget
assigning daily tasks
Initiates cross-departmental communication concerning current and future technology use, encourage exploration of technology options
Completes special projects and other duties as assigned
Minimum Qualifications
Associate's degree plus two years related experience or equivalent experience
Extensive knowledge and experience of both PC and Apple hardware/software
Working knowledge of Microsoft Office and Google Suite (Gmail, Google Drive, Sheets, Docs)
Excellent verbal and written communication skills
Self-motivated and ability to work with minimal supervision
Desire to learn and grow professionally
Must pass background check
Washington driver's license and safe driving record
Must be able to lift 40 lbs.
Ability to work effectively with a diverse campus population
Preferred Qualifications
Bachelor's degree
Windows 2016/2019 Server experience
Experience with Mitel IP Phones
Experience with enterprise MDM software i.e. Jamf
Experience in a customer service environment
Experience working with the Google Admin console
Experience in an academic, not-for-profit, or arts setting
Department:  Information Technology
Reports To:  Director of Information Technology
Supervises:  Work study students
Pay Grade:  D, Non-exempt; Full-time
Compensation: $17.00 hr. to $21.63 hr.
Application Procedures
Please submit the following items to our email, Careers@Cornish.edu:
1) Cover Letter or Letter of Interest
2) Resume or C.V.
3) Cornish Employment Application Form
Equal Opportunity Statement
Cornish commits to demonstrating respect for individual expression and integrity; to promoting the equality of opportunity and rights of all persons within the community and to actively encouraging and maintaining the representation and inclusion of diverse cultures and backgrounds within the student body, faculty, staff and curricula.
We believe that diversity refers to a number of human qualities and characteristics. National origin, race, gender, age, socioeconomic background, religion, sexual orientation and disabilities are characteristics that combine in unique ways, forming the multiple identities we all hold. Those diverse characteristics contribute positively to the environment of Cornish and to an education that accurately reflects and contributes to the complex interplay of art, culture and society.
We hold ourselves responsible to fulfill the mission of Cornish by preparing students "to contribute to society as artists, citizens, and innovators," and believe that the mission is best served by actively cultivating a positive environment in which to explore and express the diverse perspectives of a pluralistic society.
Cornish College of the Arts is an equal opportunity employer intent on enriching the diversity of its faculty, staff, and students. Our goal is to create an intercultural learning environment comprised of people with varied experiences and perspectives. We strongly encourage applications from members of underrepresented groups for all open positions.