Instructor(s) for Playwriting – Part-time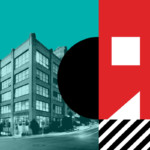 Theater Department
The Theater Department of Cornish College of the Arts seeks instructors to teach introductory, intermediate and advanced undergraduate playwriting classes in a BFA-granting program with a strong generative identity. The department offers a suite of three playwriting courses, with two offered in the Fall and one in the Spring: Fundamentals of Playwriting; Playwriting Practicum; Playwriting: The Full-Length Play. This Fall we are looking for an Instructor to teach our Fundamentals of Playwriting course and Playwriting Practicum. Cornish faculty members are dedicated artist-educators with active creative practices, who value collegiality and an inclusive approach to teaching.
The Cornish Theater Department proves a welcoming environment for lively, curious and ambitious students who strive to develop a range of skills and collaborative tools in order to create new theater as well as confidently interpret established works.
The mission of Cornish is to provide students aspiring to become practicing artists with an educational program of the highest possible quality, in an environment that nurtures creativity and intellectual curiosity, while preparing them to contribute to society as artists, citizens, and innovators. Cornish realizes this mission by offering baccalaureate studies in the performing and visual arts and by serving as a focal point in the community for public presentation, artistic criticism, participation and discussion of the arts.
Job Responsibilities
Teach required and elective Theater courses as assigned by the Department Chair
Under the guidance of the Department Chair, prepare a syllabus and develop course content that meets the learning outcomes of the program
Conduct formative and summative assessments of student learning, and ensure students have timely access to feedback on their work
Attend one faculty meeting per semester
Work cooperatively with diverse student body, faculty and staff
Contribute to the positive and inclusive culture of the program
Other Potential Responsibilities
Teaching of Theatre History courses
Co-teach advanced courses with emphases on mentoring development of senior thesis original scripts and professional practices for playwrights
Contribute dramaturgy for productions as agreed on with the Department Chair and Producer
Co-Produce the New Works Festival in collaboration with Faculty and the Chair.
Essential Qualifications
Advanced study in playwriting, including MA, MFA and/or PhD degrees
Demonstrated achievement and current practice within the profession of playwriting, and with new play development
Demonstrated knowledge of dramatic writing styles, theory and history
Teaching experience at a college or university level
Demonstrated experience of working with students from diverse backgrounds
Understand and employ instructional technology, such as Learning Management Systems, and as needed, participate in training and development
Preferred Qualifications
Experience with collaborative teaching
Experience with developing new musicals or writing dramatic narrative for the camera
Compensation
Class Instruction: 3.00 credit classes: $119.16 hr./$5,362.20 (semester, 15 weeks) / paid over 4 months = $1,240.55 per month.
Application Procedures
Please submit the following to careers@cornish.edu:
A written Expression of Interest describing why the position within a BFA-granting arts college appeals to you and how you think your skills qualify you for this position. (No more than 2 pages, please).
A Diversity Statement. We would like to know more about your experience with diversity and inclusion, race and equity, and social justice. Please tell us about your experience teaching, engaging and working with diverse communities. (1 page)
Statement of Teaching Philosophy (1 page).
Current CV and link to your professional website if available
Cornish College of the Arts Employment Application
Equal Opportunity Statement:
We believe that diversity refers to a number of human qualities and characteristics. National origin, race, gender, age, socioeconomic background, religion, sexual orientation and disabilities are characteristics that combine in unique ways, forming the multiple identities we all hold. Those diverse characteristics contribute positively to the environment of Cornish and to an education that accurately reflects and contributes to the complex interplay of art, culture and society.
We hold ourselves responsible to fulfill the mission of Cornish by preparing students "to contribute to society as artists, citizens, and innovators," and believe that the mission is best served by actively cultivating a positive environment in which to explore and express the diverse perspectives of a pluralistic society.
Cornish College of the Arts operates under a Collective Bargaining Agreement negotiated with the Cornish Federation of Teachers (CFT). All faculty compensation placement abides by the salary scale negotiated with the CFT. Faculty participate in College governance via the Faculty Senate.