Guest Lecturer: Information Literacy Temporary, Part-time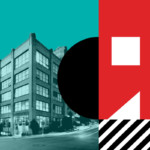 Library
The Library at Cornish College of the Arts is looking for an experienced Guest Lecturer to work with the librarians to deliver information literacy instruction to first-year students, as well as support other classes as needed. This is a part-time, temporary position, for the Fall Semester (September to December).
The mission of Cornish is to provide students aspiring to become practicing artists with an educational program of the highest possible quality, in an environment that nurtures creativity and intellectual curiosity, while preparing them to contribute to society as artists, citizens, and innovators. Cornish realizes this mission by offering baccalaureate studies in the performing and visual arts and by serving as a focal point in the community for public presentation, artistic criticism, participation and discussion of the arts.
Responsibilities
Collaborate with library staff, lecture on information literacy using established coursework for Writing & Analysis classes as well as develop lectures for Seminar classes if needed, both of which are targeted to First Year program students
Lecture on information literacy in other classes as needed, some with established coursework
Develop session lectures that meet the established guidelines of the Cornish Library as well as the ACRL Framework for Information Literacy
Maintain accurate records
Required Qualifications
Master's degree in Library Sciences or equivalent from an American Library Association (ALA) accredited program
Demonstrated experience lecturing and/or teaching at the college level
Demonstrated commitment to antiracist and inclusive information work
A strong commitment to public service and the ability to work effectively in a collaborative and culturally diverse environment
Demonstrated ability to communicate effectively both orally and in writing
Knowledge of reference services, periodicals, non-print, and archival materials
Demonstrated ability to work collaboratively as a team member
Excellent oral, written, and interpersonal communication skills
Must pass background check
Preferred Qualifications
Experience presenting information literacy in a classroom setting
Experience in an academic library environment
Ability to successfully plan and teach single, stand-alone research classes
Department:  Library
Reports To: Director of Library Services
Supervises:  n/a
Classification:  Non-exempt; Part time, temporary
Compensation:   $35.00/hour
Work Schedule: This position will have a total of 85 hours for the Fall semester, September-December
This position is not represented by OPEIU.
Application Procedures
Please submit the following items to our email, Careers@Cornish.edu:
1) Letter of Interest
2) Resume or C.V.
3) Cornish Employment Application Form
Equal Opportunity Statement
Cornish commits to demonstrating respect for individual expression and integrity; to promoting the equality of opportunity and rights of all persons within the community and to actively encouraging and maintaining the representation and inclusion of diverse cultures and backgrounds within the student body, faculty, staff and curricula.
We believe that diversity refers to a number of human qualities and characteristics. National origin, race, gender, age, socioeconomic background, religion, sexual orientation and disabilities are characteristics that combine in unique ways, forming the multiple identities we all hold. Those diverse characteristics contribute positively to the environment of Cornish and to an education that accurately reflects and contributes to the complex interplay of art, culture and society.
We hold ourselves responsible to fulfill the mission of Cornish by preparing students "to contribute to society as artists, citizens, and innovators," and believe that the mission is best served by actively cultivating a positive environment in which to explore and express the diverse perspectives of a pluralistic society.
Cornish College of the Arts is an equal opportunity employer intent on enriching the diversity of its faculty, staff, and students. Our goal is to create an intercultural learning environment comprised of people with varied experiences and perspectives. We strongly encourage applications from members of underrepresented groups for all open positions.