Facilities Staff II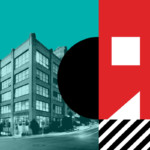 Operations & Facilities
The Operations & Facilities team is looking to fill a Facilities Staff II position to assist in maintaining all College facilities, equipment and grounds in order to help facilitate an effective learning environment.
The mission of Cornish is to provide students aspiring to become practicing artists with an educational program of the highest possible quality, in an environment that nurtures creativity and intellectual curiosity, while preparing them to contribute to society as artists, citizens, and innovators. Cornish realizes this mission by offering baccalaureate studies in the performing and visual arts and by serving as a focal point in the community for public presentation, artistic criticism, participation and discussion of the arts.
If you are looking for a culture that promotes and supports creative engagement, consider Cornish. In addition to a great culture, Cornish offers generous paid medical, dental, vision, long-term disability, paid time-off and holidays.
Responsibilities
In conjunction with the Crew Chief, assists in maintaining all buildings and their grounds by:

Responding to work orders and emergency situations
Performing all necessary interior and exterior inspections to ascertain ongoing condition
Performing necessary repairs and ongoing maintenance
Supporting activities related to spaces
Monitoring all life/safety systems
Coordinating projects with contractors and communicating with co-workers about project activities

Performs various skilled tasks in all of the construction trades including electrical, carpentry, plumbing, HVAC, painting, etc.
In conjunction with Crew Chief, purchases supplies via the web or at various locations.
Communicates effectively with College staff, faculty, and work study students regarding facilities and grounds issues.
Completes projects in a timely manner with minimal supervision.
Provides guidance to other team members in regard to daily tasks when needed.
Supports general functions of the Operations Division.
Participates in emergency drills.
Other duties as assigned.
Minimum Qualifications
High school diploma plus 2-3 years experience or combination of equivalent education and experience
Valid WA state driver's license and safe driving record
Applicable experience and above average knowledge of electrical, carpentry, plumbing, heating, maintenance, landscaping, and grounds keeping related skills
Mechanical aptitude
Knowledgeable in safe use of power and hand tools with proven capability to operate them
Proficiency with Microsoft Outlook and basic computer operation
Certified in CPR, First Aid and Blood-Borne Pathogens (training provided)
Ability to work independently using good judgment in all situations including emergencies
Ability to work effectively in a team environment or independently
Attentive to detail and enthusiastic about quality of work
Self-motivated, responsible, dependable, and well-organized
Ability to be flexible, as scheduled work gets interrupted
Ability to work on call during emergencies and a varied schedule as hours may fluctuate based on the needs of the College
Ability to lift moderate to heavy weight (at least 50lbs), and work in high places (ladders, roofs, etc) and small spaces
Ability to stand and or walk throughout shift inside and outdoors
Good verbal communication skills and ability to work with a diverse campus community
Must pass background check
Preferred Qualifications
Experience with automated building control systems
Experience working in a not-for-profit, higher education or arts environment
Overall understanding of all trades but strength in one or two trades in particular
Department:   Operations and Facilities
Reports To:     Crew Chief
Supervises:     N/A
Pay Grade:      Non-exempt; Full-time
Compensation:      $22 – $23 hr.
Application Procedures
Please submit the following items to our email, Careers@Cornish.edu:
1) Cover Letter or Letter of Interest
2) Resume or C.V.
3) Cornish Employment Application Form
Equal Opportunity Statement
Cornish commits to demonstrating respect for individual expression and integrity; to promoting the equality of opportunity and rights of all persons within the community and to actively encouraging and maintaining the representation and inclusion of diverse cultures and backgrounds within the student body, faculty, staff and curricula.
We believe that diversity refers to a number of human qualities and characteristics. National origin, race, gender, age, socioeconomic background, religion, sexual orientation and disabilities are characteristics that combine in unique ways, forming the multiple identities we all hold. Those diverse characteristics contribute positively to the environment of Cornish and to an education that accurately reflects and contributes to the complex interplay of art, culture and society.
We hold ourselves responsible to fulfill the mission of Cornish by preparing students "to contribute to society as artists, citizens, and innovators," and believe that the mission is best served by actively cultivating a positive environment in which to explore and express the diverse perspectives of a pluralistic society.
Cornish College of the Arts is an equal opportunity employer intent on enriching the diversity of its faculty, staff, and students. Our goal is to create an intercultural learning environment comprised of people with varied experiences and perspectives. We strongly encourage applications from members of underrepresented groups for all open positions.