Fabrication Studio Technician I – Part time
PT Academic Year - Aug-May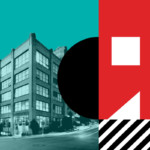 Creative Spaces & Event Services
The Creative Spaces & Event Services team is looking for an experienced Fabrication Studio Technician to provide oversight and supervision of the digital and traditional Fabrication Studio; which includes the multifaceted studio facility, while supporting faculty and students with safe use of equipment and processes. The ideal candidate will be organized and skilled in working with students with diverse skills and talents. They should have a passion for education and the arts. This is a half-time position, 20 hours per week, and is benefits eligible.
The Fabrication Studio
The new 6,600 sf. Jon and Mary Shirley Fabrication Studio includes a woodshop, metal shop, digital fabrication studio, plaster/ceramic studio, ventilation room, and a large maker space classroom for constructing large 3D works. Equipment includes commercial-grade laser cutters, 3D printers, CNC milling unit, welding units, and a CNC steel plasma cutter. Sculpture and object design classes in the Art and Interior Architecture Depts. are held in the main work room and Open Studio hours are available between class times and on the nights and weekends for additional college wide student/faculty use. See more info at the Cornish College of the Arts – CSES Dept. webpage:    https://www.cornish.edu/facilities/cses/
The mission of Cornish is to provide students aspiring to become practicing artists with an educational program of the highest possible quality, in an environment that nurtures creativity and intellectual curiosity, while preparing them to contribute to society as artists, citizens, and innovators. Cornish realizes this mission by offering baccalaureate studies in the performing and visual arts and by serving as a focal point in the community for public presentation, artistic criticism, participation and discussion of the arts.
If you are looking for a culture and community that promotes and supports creative engagement, consider Cornish. Join our highly collaborative and creative team committed to supporting the development of the Cornish community. In addition to a great culture, Cornish offers generous paid medical, dental, vision, long-term disability, paid time-off and holidays.
Responsibilities
Coordinate with Weekday Staff for purchases and large repairs
Supervise and promote safe studio practices while fully engaging with students, faculty and staff, and fostering positive communication in a productive community environment
Provide training in the safe use of all studio tools, materials, and equipment and tracking student's tool and process authorizations with Weekday Staff
Maintains studio by:

Monitoring inventory
Keeping Safety Data Sheets (SDS) up to date to reflect all chemical products used in studios
Maintaining supplies, tools, and studio consumables
Keeping studio equipment and studio spaces clean, repaired, organized, and prepared for class use
Understanding and fulfilling the maintenance requirements of shop equipment
Utilizing proper storage and safety labeling
Providing handouts written safety procedures for tools, processes and PPE
Maintaining a tool check out system
Communicating with Operations and Facilities regarding physical space functionality

Serve as a resource to the academic departments and college as a whole, by providing concise safety and/or technique demonstrations, general studio guidance to students, as well as informative studio highlights to prospective students
Supervise and mentor student employees with relevant projects
Performs additional job-related duties as assigned
 Minimum Qualifications
Bachelor of Fine Arts plus 2 years experience or equivalent combination of education and experience
Digital Fabrication Studio

Cura software, 3D printers, Adobe Illustrator, Lightburn, laser cutter, and CNC router

Prospective candidates must have an expertise in one or more of the following areas, with a working knowledge of running and maintaining equipment and processes relating to the other areas.
Wood Shop

bandsaw, table saw, scroll saw, drill press, jointer, planer, vertical sander, horizontal sander, disk sander, miter saw, spindle sander, panel saw, jig saw, nail    gun, router, skill saw, flex shaft, palm sander, hand tools

Metals Shop

Welding: (Oxy Acetylene, Arc, MIG, TIG), plasma cutter, horizontal drop saw, metal bandsaw, step sheer, gas welding, hoop bender, grinder, hacksaw, sandblaster, drill press, magnabend

Plaster/Ceramics Studio

FGR 95, Hydrocal, hydrostone, plaster, silicone, fiberglass, clay, polyurethane, resin, latex, kiln firing

Experience teaching or assisting in an educational artistic setting
Proficiency in Google Suite or other cloud based platforms
Ability to prioritize, organize, and complete multiple tasks
Ability to work independently with minimal supervision
Good troubleshooting skills
Ability to work in conditions involving loud noise, vibrating machinery, and dusts
Ability to lift 50 pounds
Preferred Qualifications
Certified in CPR and first aid (training available)
Experience in a not-for-profit environment
Department: CSES, Creative Spaces and Event Services
Reports To: Visual Arts Resource Manager
Supervises: Student employees with Work Study
Pay Grade: $23.00 per hour; Non-exempt; Half-time
Work Schedule: Academic year; 36 weeks per year.  20 hours per week: M-F 5pm-9pm (with possibility of weekend hours)
Application Procedures
Please submit the following items to our email, Careers@Cornish.edu:
1) Cover Letter or Letter of Interest
2) Resume or C.V.
3) Cornish Employment Application Form
Equal Opportunity Statement
Cornish commits to demonstrating respect for individual expression and integrity; to promoting the equality of opportunity and rights of all persons within the community and to actively encouraging and maintaining the representation and inclusion of diverse cultures and backgrounds within the student body, faculty, staff and curricula.
We believe that diversity refers to a number of human qualities and characteristics. National origin, race, gender, age, socioeconomic background, religion, sexual orientation and disabilities are characteristics that combine in unique ways, forming the multiple identities we all hold. Those diverse characteristics contribute positively to the environment of Cornish and to an education that accurately reflects and contributes to the complex interplay of art, culture and society.
We hold ourselves responsible to fulfill the mission of Cornish by preparing students "to contribute to society as artists, citizens, and innovators," and believe that the mission is best served by actively cultivating a positive environment and community in which to explore and express the diverse perspectives of a pluralistic society.
Cornish College of the Arts is an equal opportunity employer intent on enriching the diversity of its faculty, staff, and students. Our goal is to create an intercultural learning environment and community comprised of people with varied experiences and perspectives. We strongly encourage applications from members of underrepresented groups for all open positions.