Executive Assistant to the Provost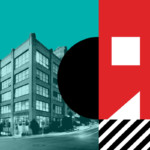 Provost Office
Cornish College of the Arts is looking for an experienced Executive Assistant to the Provost to join a dynamic team as an essential contributor. This position provides high-level administrative support to the Provost and performs the duties of the office in alignment with the mission of the College.
The mission of Cornish is to provide students aspiring to become practicing artists with an educational program of the highest possible quality, in an environment that nurtures creativity and intellectual curiosity, while preparing them to contribute to society as artists, citizens, and innovators. Cornish realizes this mission by offering baccalaureate studies in the performing and visual arts and by serving as a focal point in the community for public presentation, artistic criticism, participation and discussion of the arts.
If you are looking for a culture and community that promotes and supports creative engagement, Cornish offers generous paid medical, dental, vision, long-term disability, paid time-off and holidays.
Job Responsibilities
Direct Provost Support
Completes a variety of complex administrative tasks for the Provost including but not limited to:
Greet visitors and responding to inquiries

Process a high volume of correspondence and reports

Maintain Provost department's active calendar and coordinate internal meetings, compile meeting materials and take minutes as requested

Maintain all aspects of the daily operation of the Office of the Provost with budget oversight

Hire, supervise, schedule and approve timesheets for work study students
Liaison Support
Assist the Provost with administration tasks involving faculty, including but not limited to:
Hire, supervise, schedule (in consultation with Division Leads/Department Leads) and approve timesheets for Administrative Assistants/Department Coordinators within the Division of Academic and Student Affairs

Work closely with Academic Affairs and Human Resources to coordinate ongoing faculty hiring processes

Assist with certain Faculty Senate Committee processes

Assist with Board of Trustees meetings and other College-wide events as needed

Initiate and complete a variety of independent projects
 Minimum Qualifications
Bachelor's degree plus three years experience in an academic administrative setting, or equivalent combination of experience and education

Ability to handle highly confidential material and information

Ability to meet deadlines and work independently

Effective interpersonal skills, cross-cultural competencies, and commitment to working collaboratively with multi-cultural, multi-racial faculty, staff, and students

Ability to work diplomatically and with tact

Excellent problem-solving capabilities and conflict management

Proficiency with Microsoft Office and Google Workspace, including word processing, creating and editing spreadsheets, managing documents and files, creating and editing slide decks, etc.

Excellent oral and written communication, proofreading and copy editing

Exceptional ability to organize, prioritize, and analyze or synthesize a variety of qualitative and quantitative data

Occasional light lifting required
 Preferred Qualifications
Advanced degree in a related field

Prior experience in higher education, ideally in Academic Affairs

Experience in a not-for-profit or arts environment

Three years' experience in increasingly complex staff support and program administration.

Three years managing an operating budget in an educational environment
Department:  Provost Office
Reports To:  Provost
Supervises:  Administrative Assistants/Department Coordinators and Work Study Students
Pay Grade:  Exempt; Full-time
Compensation: $55,000 – $62,000 annual salary
 Application Procedures
Please submit the following items to our email, Careers@Cornish.edu:
1) Cover Letter or Letter of Interest
2) Resume or C.V.
3) Cornish Employment Application Form
Equal Opportunity Statement
Cornish commits to demonstrating respect for individual expression and integrity; to promoting the equality of opportunity and rights of all persons within the community and to actively encouraging and maintaining the representation and inclusion of diverse cultures and backgrounds within the student body, faculty, staff and curricula.
We believe that diversity refers to a number of human qualities and characteristics. National origin, race, gender, age, socioeconomic background, religion, sexual orientation and disabilities are characteristics that combine in unique ways, forming the multiple identities we all hold. Those diverse characteristics contribute positively to the environment of Cornish and to an education that accurately reflects and contributes to the complex interplay of art, culture and society.
We hold ourselves responsible to fulfill the mission of Cornish by preparing students "to contribute to society as artists, citizens, and innovators," and believe that the mission is best served by actively cultivating a positive environment in which to explore and express the diverse perspectives of a pluralistic society.
Cornish College of the Arts is an equal opportunity employer intent on enriching the diversity of its faculty, staff, and students. Our goal is to create an intercultural learning environment comprised of people with varied experiences and perspectives. We strongly encourage applications from members of underrepresented groups for all open positions.