Director of Human Resources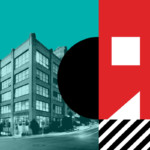 Human Resources
The Director of Human Resources manages the Human Resources Department, overseeing the administration of hiring, retention, termination, personnel records, legal compliance, compensation plan, benefits, payroll, labor relations, and long-term staffing strategies.  This person plays a key role in proactively fostering a positive working environment and high employee morale for the College.
The mission of Cornish is to provide students aspiring to become practicing artists with an educational program of the highest possible quality, in an environment that nurtures creativity and intellectual curiosity, while preparing them to contribute to society as artists, citizens, and innovators. Cornish realizes this mission by offering baccalaureate studies in the performing and visual arts and by serving as a focal point in the community for public presentation, artistic criticism, participation and discussion of the arts.
If you are looking for a culture that promotes and supports creative engagement, consider Cornish. In addition to a great culture, Cornish offers generous paid medical, dental, vision, long-term disability, paid time-off and holidays.
Responsibilities
Develops personnel policies and practices that seek to increase retention rates and foster employee job satisfaction and high morale.
Provides guidance and direction to employees and managers, including:
employee relations counseling
personnel issues such as sexual harassment and discrimination
Oversees recruitment efforts by:
working with managers to determine staffing needs and position requirements
identifying effective advertising venues to attract sufficient pools of qualified candidates
Reviews termination actions and makes recommendation to VP for termination, including:
counseling managers, exercising care that reasons are well documented and are not arbitrary or discriminatory
conducting exit interviews with terminating employees to discover areas of satisfaction or dissatisfaction and addressing concerns with managers
Manages staff compensation plan including:
analyzing and evaluating staff position descriptions
maintaining consistency within the compensation plan
surveying market data to maintain competitive salaries
recommending changes to the VP for Finance & Administration and Cabinet
Oversees payroll administration, including:
monthly and bi-weekly pay cycles, tax remittances, and union dues withholding
Oversees benefits administration, including:
working with consultants to identify most attractive benefits package
recommending to VP for Finance & Administration best benefit options for budget dollar
directing open enrollment process within the context of the Collective Bargaining Agreement
Oversees the calculation of faculty compensation, including:
coordinating with Provost's Office notices of appointment and employment offer letters
informing Provost of promotion eligibility for core and ranked adjunct faculty and tracking credits for rate increases for adjunct faculty
consulting with database systems coordinator to ensure database compatibility with current collective bargaining agreement
coordinating with the Registration Office the flow of accurate information related to faculty assignments
Manages union negotiations with four bargaining units including:
coordinating the bargaining process
participating as an active member of the administration team in finding creative solutions during negotiations
working with parties to address concerns brought up in the grievance process
chairing the Labor Management Oversight Committee
Keeps abreast of legislation affecting human resources, including:
overseeing communication and ensure Managing compliance with external agencies regarding former and current employees; i.e. Employment Security Department, Department of Labor and Industries, Human Rights Commission, OSHA, etc.
training management and monitoring company policies to ensure compliance
Serves the College by:
providing data needed for compliance reporting to external agencies; i.e. NASAD, IPEDS, etc.
supervising the preparation and distribution of employee publications; i.e. collective bargaining agreements, handbooks, organizational charts, Who's Who, etc.
providing input to managers in planning future strategic goals
forecasting training needs of the College
participating on the Safety Committee
participating as ex-officio member of Staff Council
organizing performance evaluation process
Develops and manages department budget.
Other duties as assigned by the VP for Finance and Administration.
 Minimum Qualifications
Bachelor's degree plus seven years progressive HR experience or combination of equivalent education and experience
Three to five years of experience specifically with labor unions and negotiations
Substantial knowledge of personnel regulations and employment law, including FLSA, FMLA, ADA, HIPAA, Workers' Compensation, and IRS rules
Proficient in Microsoft Office
Knowledge of benefit plan administration for retirement plans, health insurance, AD&D, Life, and LTD insurance
Ability to maintain confidentiality
Excellent verbal and written communication skills, with strong skills in organization and prioritization
Proven ability to interact effectively with all levels of employees and find solutions to a wide variety of delicate situations
Capable of developing a strong team
Occasional light lifting
Preferred Qualifications
Senior Professional in Human Resources (SPHR) certification
Master's degree in relevant field (i.e. human resources or management, business administration, finance or marketing) with 3 years progressive HR experience
Department: Human Resources
Reports To:  Vice President for Finance & Administration/CFO
Supervises:  HR staff
Pay Grade:  Exempt; Full-time
Compensation: $85K to $110K
Application Procedures
Please submit the following items to our email, Careers@Cornish.edu:
1) Cover Letter or Letter of Interest
2) Resume or C.V.
3) Cornish Employment Application Form
Equal Opportunity Statement
Cornish commits to demonstrating respect for individual expression and integrity; to promoting the equality of opportunity and rights of all persons within the community and to actively encouraging and maintaining the representation and inclusion of diverse cultures and backgrounds within the student body, faculty, staff and curricula.
We believe that diversity refers to a number of human qualities and characteristics. National origin, race, gender, age, socioeconomic background, religion, sexual orientation and disabilities are characteristics that combine in unique ways, forming the multiple identities we all hold. Those diverse characteristics contribute positively to the environment of Cornish and to an education that accurately reflects and contributes to the complex interplay of art, culture and society.
We hold ourselves responsible to fulfill the mission of Cornish by preparing students "to contribute to society as artists, citizens, and innovators," and believe that the mission is best served by actively cultivating a positive environment in which to explore and express the diverse perspectives of a pluralistic society.
Cornish College of the Arts is an equal opportunity employer intent on enriching the diversity of its faculty, staff, and students. Our goal is to create an intercultural learning environment comprised of people with varied experiences and perspectives. We strongly encourage applications from members of underrepresented groups for all open positions.