Controller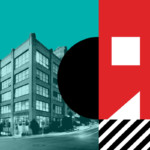 Finance Department
The Finance Department is looking for a Controller to provide daily management of the College's fiscal operations and financial records. The ideal candidate will have experience as an accountant in higher education, preferably in a senior role. As a strong communicator and skilled financial analyst, this person will streamline our budgeting and financial reporting processes. The controller will also produce thorough financial-status reports for management to help improve our operational efficiency.
The mission of Cornish is to provide students aspiring to become practicing artists with an educational program of the highest possible quality, in an environment that nurtures creativity and intellectual curiosity, while preparing them to contribute to society as artists, citizens, and innovators. Cornish realizes this mission by offering baccalaureate studies in the performing and visual arts and by serving as a focal point in the community for public presentation, artistic criticism, participation and discussion of the arts.
If you are looking for a culture that promotes and supports creative engagement, consider Cornish. In addition to a great culture, Cornish offers generous paid medical, dental, vision, long-term disability, paid time-off and holidays.
Responsibilities
Manages the daily operations of the Finance Department, including:
supervising accounts payable and general ledger functions and personnel
overseeing cashiering, accounts receivable and student accounts functions
Maintains accurate and detailed financial records for the College, including:
reviewing and ensuring accuracy of financial information before posting to the general ledger
preparing bi-annual financial statements such as balance sheets, statements of operation, and statements of changes in cash position, in accordance with Generally Accepted Accounting Principles (GAAP)
Supervises the cash management functions and monitors the daily cash status of the College to ensure the availability of funds necessary for daily operations.
Reconciles financial aid and fundraising reports to cash received and general ledger reports monthly to ensure accurate and consistent reporting by all departments.
Prepares and/or reviews and approves government reports; e.g. 990, excise taxes, etc.
Provides oversight and supervision of the financial administration of Title IV programs at the College which include Perkins and Stafford loans, SEOG, Pell, and Work-Study.
Provides budget and financial analysis as directed by the Vice President for Finance & Administration/CFO.
Other duties as assigned.
Minimum Qualifications
Bachelor's degree plus five years relevant experience or combination of equivalent education and experience
Comprehensive knowledge of accounting, GAAP, and 501c(3) requirements
Excellent attention to detail
Excellent communication, prioritization and organizational skills
Experienced with Microsoft Office, proficient in Excel and Word
Knowledge of computerized accounting/financial packages
Ability to work effectively in a dynamic environment and develop a strong team
Ability to maintain confidentiality
Must pass background check
Preferred Qualifications
CPA certification
Experience with MIP and/or Jenzabar software
Experience in a higher education, not-for-profit, or arts environment
Department: Finance
Reports To:  Vice President for Finance & Administration/CFO
Supervises:  Finance and Student Accounts staff
Pay Grade:  Exempt; Full-time
Compensation: $90K to $110K
Application Procedures
Please submit the following items to our email, Careers@Cornish.edu:
1) Cover Letter or Letter of Interest
2) Resume or C.V.
3) Cornish Employment Application Form
Equal Opportunity Statement
Cornish commits to demonstrating respect for individual expression and integrity; to promoting the equality of opportunity and rights of all persons within the community and to actively encouraging and maintaining the representation and inclusion of diverse cultures and backgrounds within the student body, faculty, staff and curricula.
We believe that diversity refers to a number of human qualities and characteristics. National origin, race, gender, age, socioeconomic background, religion, sexual orientation and disabilities are characteristics that combine in unique ways, forming the multiple identities we all hold. Those diverse characteristics contribute positively to the environment of Cornish and to an education that accurately reflects and contributes to the complex interplay of art, culture and society.
We hold ourselves responsible to fulfill the mission of Cornish by preparing students "to contribute to society as artists, citizens, and innovators," and believe that the mission is best served by actively cultivating a positive environment in which to explore and express the diverse perspectives of a pluralistic society.
Cornish College of the Arts is an equal opportunity employer intent on enriching the diversity of its faculty, staff, and students. Our goal is to create an intercultural learning environment comprised of people with varied experiences and perspectives. We strongly encourage applications from members of underrepresented groups for all open positions.