Community Rentals Manager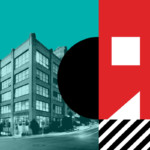 Creative Spaces and Event Services
The Community Rentals Manager supports the mission of Cornish College of the Arts by assisting the Director of the department in achieving annual rental revenue targets through coordinating and overseeing all the operational logistics for external rentals of all performance venues, conference rooms, classrooms, rehearsal studios, galleries, special event facilities, and other spaces operated by the college for all buildings across the three campus locations South Lake Union, Capitol Hill and Seattle Center.
The ideal candidate will be a people person who thrives in a fast-paced, dynamic team environment. They will be motivated, organized, creative, forward-thinking, and able to manage multiple projects at once. They should have a passion for education and the arts.
The mission of Cornish is to provide students aspiring to become practicing artists with an educational program of the highest possible quality, in an environment that nurtures creativity and intellectual curiosity, while preparing them to contribute to society as artists, citizens, and innovators. Cornish realizes this mission by offering baccalaureate studies in the performing and visual arts and by serving as a focal point in the community for public presentation, artistic criticism, participation and discussion of the arts.
If you are looking for a community that promotes and supports creative engagement, consider Cornish. In addition to a great community, Cornish offers generous paid medical, dental, vision, long-term disability, paid time-off and holidays.
Responsibilities
This position is responsible for assisting the department Director in achieving annual rental revenue targets as determined by the department Director, the VP Operations & Facilities and the VP Finance & Administration.
Prospecting for new clients and responding to rental inquiries, providing rental estimates.

Coordinating and overseeing contract-writing, negotiating and administration; meeting with rental clients for site tours; assisting clients with event planning and informing clients of College policies and procedures; coordinating building access with Security; coordinating room set-up with Operations & Facilities, and A/V; IT support; meal plans, catering, and housing, in addition to supporting other Cornish initiatives, as assigned.

Coordinating with Cornish Security, Operations & Facilities, Finance, HR and catering vendors Tuxedos & Tennis Shoes and Café Bon Apetit to ensure rental client compliance with city, county, state, and federal regulations, and to enforce all College policies including those for Safety, Space Use and Drug and Alcohol Use.

Working alongside with Facilities and Cornish Playhouse cleaning company to ensure that the rental areas are clean and maintained during all rentals.  

Coordinating staffing with Technical Supervisor and Patron Services Manager to plan for adequate staffing to support external rental events and safety requirements, and occasionally acting as House Manager with supervisory oversight of FOH Staff, work study employees and volunteers for some rental events and college events and in the absence of the Patron Services Manager.

Inputting all external rentals space reservations into EMS and maintaining EMS database of external rental groups.

Organizing, updating and maintaining rental information and space listings across all promotional platforms and assisting the department Director and Marketing Director with promotional and marketing initiatives designed to increase rentals.

Ensuring client satisfaction with all aspects of their rental experience and proactively soliciting client feedback for opportunities to improve upon future rentals.
Minimum Qualifications
Minimum of two years of related professional experience

Excellent customer service and interpersonal skills

Excellent verbal and written communication skills

Familiarity with google drive apps, and/or MS Office Suite

Excellent problem-solving ability

Ability to lift and carry up to 50 lbs
Preferred Qualifications
A genuine appreciation for the arts

Experience working in a non-profit or educational environment

Experience working on cross functional teams

Ability to calculate complex rental contract estimates, maintain accurate invoicing records and track financial data and progress toward annual rental revenue targets

Experience with contract-writing, negotiating and overseeing compliance with contractual obligations such as obtaining proof of insurance and all applicable permits

Familiarity with canadar software
Work Schedule 
Working hours are variable depending on external rental events and the labor and support services required to support each external rental event. Occasional nights and weekends may be required, and peak rental season is May through September.
Department:  Creative Spaces and Event Services
Reports To:  Kel Dylla, Executive Director Cornish+
Supervises:   N/A
Compensation: Full-time, Non-Exempt; Hourly Rate: $22.50
Application Procedures
Please submit the following items to our email, Careers@Cornish.edu:
1) Cover Letter or Letter of Interest
2) Resume or C.V.
3) Cornish Employment Application Form
Equal Opportunity Statement
Cornish commits to demonstrating respect for individual expression and integrity; to promoting the equality of opportunity and rights of all persons within the community and to actively encouraging and maintaining the representation and inclusion of diverse cultures and backgrounds within the student body, faculty, staff and curricula.
We believe that diversity refers to a number of human qualities and characteristics. National origin, race, gender, age, socioeconomic background, religion, sexual orientation and disabilities are characteristics that combine in unique ways, forming the multiple identities we all hold. Those diverse characteristics contribute positively to the environment of Cornish and to an education that accurately reflects and contributes to the complex interplay of art, culture and society.
We hold ourselves responsible to fulfill the mission of Cornish by preparing students "to contribute to society as artists, citizens, and innovators," and believe that the mission is best served by actively cultivating a positive environment in which to explore and express the diverse perspectives of a pluralistic society.
Cornish College of the Arts is an equal opportunity employer intent on enriching the diversity of its faculty, staff, and students. Our goal is to create an intercultural learning environment comprised of people with varied experiences and perspectives. We strongly encourage applications from members of underrepresented groups for all open positions.