Associate Registrar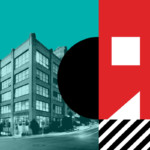 Registration & Records
Cornish is looking for an Associate Registrar to provide leadership and manage, with the Registrar, the day-to-day workings of the Registration & Records Office, including spearheading technological improvements to business software systems. Serves as a policy expert and resource for students and faculty regarding academic requirements for undergraduate degrees, and directs the functions related to transfer credit, catalogs and scheduling, and degree audit programming.
The mission of Cornish is to provide students aspiring to become practicing artists with an educational program of the highest possible quality, in an environment that nurtures creativity and intellectual curiosity, while preparing them to contribute to society as artists, citizens, and innovators. Cornish realizes this mission by offering baccalaureate studies in the performing and visual arts and by serving as a focal point in the community for public presentation, artistic criticism, participation and discussion of the arts.
If you are looking for a community that promotes and supports creative engagement, consider Cornish. In addition to a great community, Cornish offers generous paid medical, dental, vision, long-term disability, paid time-off and holidays.
Responsibilities: 
In partnership with the Information Technology Department and the Dean of Academic Services, oversees the records management and student information systems for Registrations & Records, including the Student Information System (SIS) Jenzabar, and its interconnected systems such as Compass, Coursedog, Diploma On Demand, and others.

With stakeholders, develops and implements appropriate strategies and policies for the long-term management of the SIS and its interconnected systems, including planning and project management of technology initiatives for the Department, while providing technical guidance for implementation and maintenance of the office's technologies.

Leads documentation and updating of the Department's office policies, especially those related to technology.  

With the assistance of the Assistant Registrar, oversees the advising module, as needed, to maintain degree coherency and accurate student-to-degree tracking, including an annual review. 

Plans, supervises, and evaluates the registration process each term, including configuration and troubleshooting any issues. Oversees the publication of the class schedule by evaluating classroom assignments and online catalog information.

Supervises final grade collection processes and course evaluation processes.

Assists in monitoring compliance with federal and institutional regulations and policies, including the Family Educational Rights and Privacy Act (FERPA). 

Manages the enrollment certification of international students, including overseeing SEVIS and acting as the College's liaison between students and the Department of Homeland Security.

Serves as primary contact for veteran education benefits, including overseeing veteran files and coordinating compliance audits by the Department of Veteran Affairs and Washington State Achievement Council.

Oversees the National Student Clearinghouse scheduled and ad hoc query and reporting.  

Participates actively in various college committees and task forces and represents the College as a member of professional organizations. 

Acts on behalf of the Registrar in the Registrar's absence, including resolving policy or procedural issues for students, faculty, and staff, and alternately determining when the intercession of the Provost is required.

Assists the Registrar in planning and implementing: commencement, convocation exercises and other all-student events managed by the Department.

Supervises the Assistant Registrar and other Department personnel, and may supervise work-study students.
Minimum Qualifications: 

Bachelor's degree, plus four to five years relevant experience

Significant experience with an SIS, report writer, and analytics software

High level of interpersonal skills

Ability to communicate effectively with all levels of a diverse college community, as well as with parents and third party constituents

Excellent organization and prioritization skills with great attention to detail

Ability to work under deadline pressure and time constraints in a busy, team-oriented, customer-service environment

Strong knowledge of Microsoft Office, highly proficient in Excel, proficient in Access or SQL-based report writers; good understanding of database systems 

Supervisory experience

Demonstrated ability to maintain confidentiality

Must pass background check

Occasional light lifting
Preferred Qualifications:
Experience in student affairs in a higher education setting, preferably in registration and records or admissions

Experience with Jenzabar SIS, InfoMaker report writer, Tableau Analytics or other analytics software

Experience with international student regulations

Experience in a not-for-profit or arts environment
Department:  Registration & Records
Reports To:  Registrar & Dean of Academic Services
Supervises:  Administrative Assistant, Assistant Registrar (Systems), Work Study Students
Pay Grade:  E, Exempt; Full-time
Compensation: $70,000-$74,000
Application Procedures
Please submit the following items to our email, Careers@Cornish.edu:
1) Cover Letter or Letter of Interest
2) Resume or C.V.
3) Cornish Employment Application Form
Equal Opportunity Statement
Cornish commits to demonstrating respect for individual expression and integrity; to promoting the equality of opportunity and rights of all persons within the community and to actively encouraging and maintaining the representation and inclusion of diverse cultures and backgrounds within the student body, faculty, staff and curricula.
We believe that diversity refers to a number of human qualities and characteristics. National origin, race, gender, age, socioeconomic background, religion, sexual orientation and disabilities are characteristics that combine in unique ways, forming the multiple identities we all hold. Those diverse characteristics contribute positively to the environment of Cornish and to an education that accurately reflects and contributes to the complex interplay of art, culture and society.
We hold ourselves responsible to fulfill the mission of Cornish by preparing students "to contribute to society as artists, citizens, and innovators," and believe that the mission is best served by actively cultivating a positive environment in which to explore and express the diverse perspectives of a pluralistic society.
Cornish College of the Arts is an equal opportunity employer intent on enriching the diversity of its faculty, staff, and students. Our goal is to create an intercultural learning environment comprised of people with varied experiences and perspectives. We strongly encourage applications from members of underrepresented groups for all open positions.