Assistant Theatrical Electrician – Part Time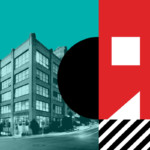 Creative Spaces & Event Services
Cornish is hiring a part-time Assistant Theatrical Electrician to work with the Playhouse Lead Electrician at the Cornish Playhouse and other venues throughout the Cornish campus.  The Assistant will fill in for the PLE as needed.  When doing so the Assistant fulfills the duties expected of the PLE works with the Client/Department  Lighting Designer in programming lights for shows and events.  This position will retain the right of first refusal for all lighting work required beyond the Lead Electrician. This position is represented by the collective bargaining agreement between IATSE Local #15 and the Cornish College of the Arts.
The mission of Cornish is to provide students aspiring to become practicing artists with an educational program of the highest possible quality, in an environment that nurtures creativity and intellectual curiosity, while preparing them to contribute to society as artists, citizens, and innovators. Cornish realizes this mission by offering baccalaureate studies in the performing and visual arts and by serving as a focal point in the community for public presentation, artistic criticism, participation and discussion of the arts.
Responsibilities:
Fill in for the Playhouse Lead Electrician as needed
Acts as lighting console programmer and operator when Lead Electrician is not available or one is not provided for the show is not available
Must be willing to work cross-departmentally in all the other skills represented by local 15 and assist other crew members when requested
Assists in the maintenance and organization of lighting equipment
Attend production/staff meetings (2 hour minimum) when requested
Act as a running crew member for events and shows when needed
Helps ME maintain accurate inventory records
Work with students in an educational capacity
Will work with students as lead during Cornish productions
Work with professional production teams, performers, and theater staff
Helps maintain a safe work environment
Performs miscellaneous job-related duties as assigned
Minimum Qualifications:
BFA in technical theater or equivalent combination of relevant education and experience.
Skilled in lighting console programming (primarily the ETC line)

Including both conventional and moving light programming
Knowledge in ETC Net

Familiarity with Vectorworks and Lightwright
Experience working at height (ladders, lifts, catwalks, etc)
Experience with counterweight fly systems safe operation and load calculations
Skilled at hanging and focusing theatrical lights
Experience with PC and Mac; working knowledge of Microsoft Office and Google Workspace apps
Understanding of Theatrical Design processes
Strong interpersonal skills and ability to effectively communicate, both orally and in writing
Ability to work effectively with a diverse population and a variety of constituents
Strong organizational skills; can effectively manage multiple priorities
Must be able to work nights, weekends and holidays
Ability to lift 50lbs
Preferred Qualifications
Supervisory experience in a union theater
Experience with student work environments
First aid, AED, and CPR training
Fall Arrest training
Aerial lift certification
Some experience with other theatrical specialties such as carpentry, sound, and projection
ETCP certification in electrics
Department:     Creative Spaces and Event Services (CSES)
Reports To:       CSES Technical Supervisor
Supervises:       Staff Assistants and Overhire staff
Pay Grade:        $25.47/hour (subject to change based on CBA)  Part-time, IATSE Local 15
Guarantee:       First right to work other calls year around (subject to change based on CBA)
FLSA Status:    Non-exempt
Application Procedures
Please submit the following items to our email, Careers@Cornish.edu:
1) Cover Letter or Letter of Interest
2) Resume or C.V.
3) Cornish Employment Application Form
Equal Opportunity Statement
Cornish commits to demonstrating respect for individual expression and integrity; to promoting the equality of opportunity and rights of all persons within the community and to actively encouraging and maintaining the representation and inclusion of diverse cultures and backgrounds within the student body, faculty, staff and curricula.
We believe that diversity refers to a number of human qualities and characteristics. National origin, race, gender, age, socioeconomic background, religion, sexual orientation and disabilities are characteristics that combine in unique ways, forming the multiple identities we all hold. Those diverse characteristics contribute positively to the environment of Cornish and to an education that accurately reflects and contributes to the complex interplay of art, culture and society.
We hold ourselves responsible to fulfill the mission of Cornish by preparing students "to contribute to society as artists, citizens, and innovators," and believe that the mission is best served by actively cultivating a positive environment and community in which to explore and express the diverse perspectives of a pluralistic society.
Cornish College of the Arts is an equal opportunity employer intent on enriching the diversity of its faculty, staff, and students. Our goal is to create an intercultural learning environment and community comprised of people with varied experiences and perspectives. We strongly encourage applications from members of underrepresented groups for all open positions.