Alumni Relations Manager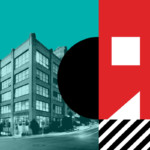 Advancement
We are looking for an Alumni Relations Manager to support and implement activities, programs, services and communications that reach, serve and engage alumni.  The Alumni Relations Manager plays an important role in developing the messages and channels we use to communicate with our alumni and donors. Working with colleagues, the Alumni Relations Manager will tell compelling stories about alumni, donors, and express the impact of philanthropy on the College and its community.
The ideal candidate will be a people person who thrives in a fast-paced, dynamic team environment. They will be motivated, organized, creative, forward-thinking, and able to manage multiple projects at once. They should have a passion for education and the arts and the value of alumni engagement and development.
The mission of Cornish is to provide students aspiring to become practicing artists with an educational program of the highest possible quality, in an environment that nurtures creativity and intellectual curiosity, while preparing them to contribute to society as artists, citizens, and innovators. Cornish realizes this mission by offering baccalaureate studies in the performing and visual arts and by serving as a focal point in the community for public presentation, artistic criticism, participation and discussion of the arts.
If you are looking for a culture and community that promotes and supports creative engagement, consider Cornish. In addition to a great culture, Cornish offers generous paid medical, dental, vision, long-term disability, paid time-off and holidays.
Primary Responsibilities include:
Implement and support successful alumni relations programs
Support the implementation of alumni programming, activities, events, benefits, and budgets
Manage alumni data in the database in collaboration with the Advancement Services Manager
In coordination with direct supervisor, manage alumni website – alumni event calendar, and social media outlets
Manage files (electronic and paper) of alumni professional accomplishments
Prepare alumni updates for donor and alumni communications, including articles for Alumni newsletter
Manage graduating seniors in the transition to becoming alumni; capture contact information
Work with colleagues and student leaders to develop and promote student philanthropy at Cornish
Schedule meetings, develop agendas for the Alumni Council and act as the main liaison for the group
Develop and staff the newly formed Career Services Center at Cornish
Support all fundraising campaigns
Collaborate with Advancement staff on all appeals, help prepare and manage production and mailings, track, analyze, and report results
Support Director of Development in implementing all online annual fundraising activities
Assist with special events that support fundraising campaigns
Supervise work study student
Other duties as assigned, including special event support
Minimum Qualifications
Bachelor's degree plus two or more years of demonstrated successful experience with annual giving or equivalent combination of education and experience
Exceptional written, verbal and interpersonal communication skills
Excellent organizational and planning skills
Strong computer skills including MS Office proficiency (especially Excel) and donor database software (Raiser's Edge a plus)
Preferred Qualifications
A commitment to multicultural perspectives and ability to relate well to diverse campus and artists communities
Team-oriented, solution-driven, flexible and able to work independently
Willingness to undertake occasional evening or weekend work and the have ability to stand for long periods of time during events
Department: Advancement
Reports To: Director of Development and Alumni Relations
Hourly: $21 per hour
Full-Time, Non-Exempt
Application Procedures
Please submit the following items to our email, Careers@Cornish.edu:
1) Cover Letter or Letter of Interest
2) Resume or C.V.
3) Cornish Employment Application Form
Equal Opportunity Statement
Cornish commits to demonstrating respect for individual expression and integrity; to promoting the equality of opportunity and rights of all persons within the community and to actively encouraging and maintaining the representation and inclusion of diverse cultures and backgrounds within the student body, faculty, staff and curricula.
We believe that diversity refers to a number of human qualities and characteristics. National origin, race, gender, age, socioeconomic background, religion, sexual orientation and disabilities are characteristics that combine in unique ways, forming the multiple identities we all hold. Those diverse characteristics contribute positively to the environment of Cornish and to an education that accurately reflects and contributes to the complex interplay of art, culture and society.
We hold ourselves responsible to fulfill the mission of Cornish by preparing students "to contribute to society as artists, citizens, and innovators," and believe that the mission is best served by actively cultivating a positive environment and community in which to explore and express the diverse perspectives of a pluralistic society.
Cornish College of the Arts is an equal opportunity employer intent on enriching the diversity of its faculty, staff, and students. Our goal is to create an intercultural learning environment and community comprised of people with varied experiences and perspectives. We strongly encourage applications from members of underrepresented groups for all open positions.