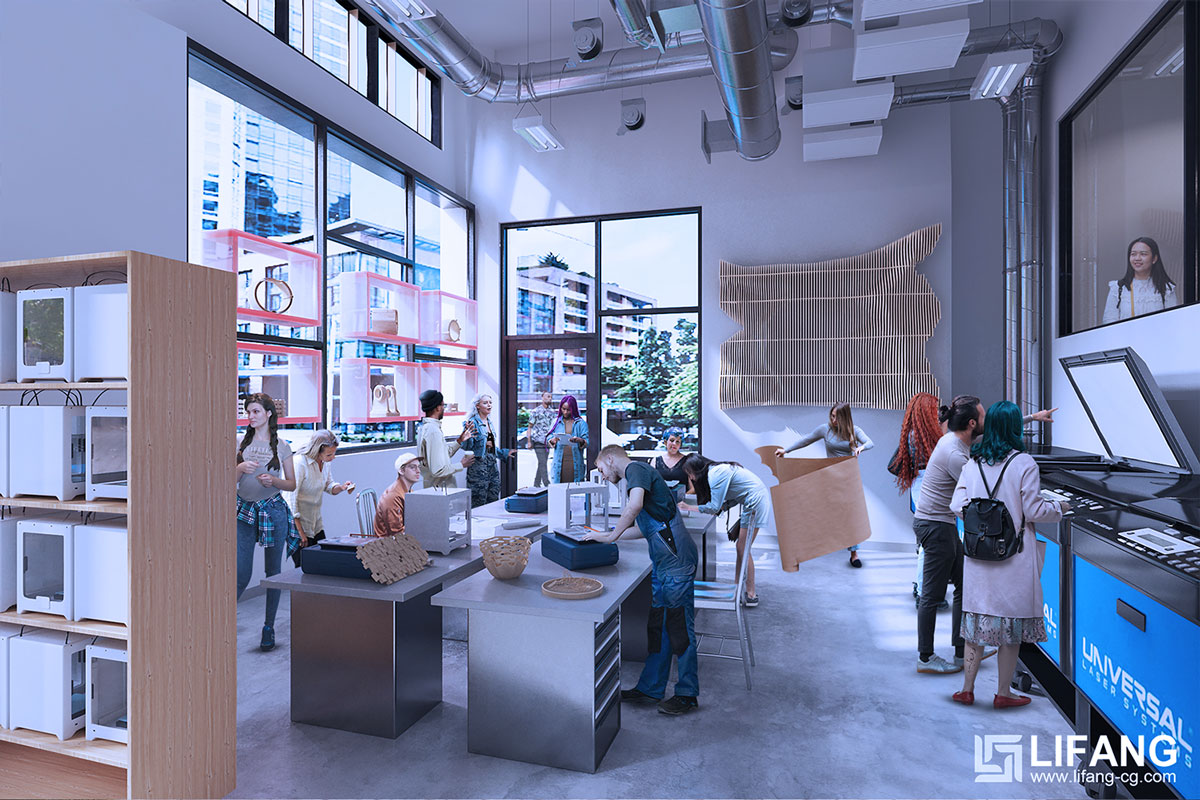 Jon and Mary Shirley Fabrication Studio
The Jon and Mary Shirley Fabrication Studio was created via the redesign of the existing sculpture/wood/metal shop on the first floor of Cornish's Main Campus Center (MCC). It highlights spaces for digital and traditional fabrication, including wood, metal, mold-making/casting, ceramics, as well as a 3-D specific classroom. Tool and equipment upgrades for the space include commercial-grade laser cutters, 3-D printers, a CNC milling unit, and welding units.
A portion of the MCC exterior facade facing Terry Avenue and Denny Way was replaced with glazing to provide optimal light and sightlines within, while simultaneously showcasing the art-making process for the city. It is our hope that the outward-facing position of the Jon and Mary Shirley Fabrication Studio will serve as a catalyst for future programming and increased access for the greater Seattle community.
This transformed facility is made possible through the support of a gift from the Jon and Mary Shirley Foundation. Long-time arts supporter Jon Shirley recently approved the reallocation of a $2M gift originally earmarked for the Centennial Lab Campaign, to fund a new project that aligns with his desire to facilitate the study of studio art at Cornish.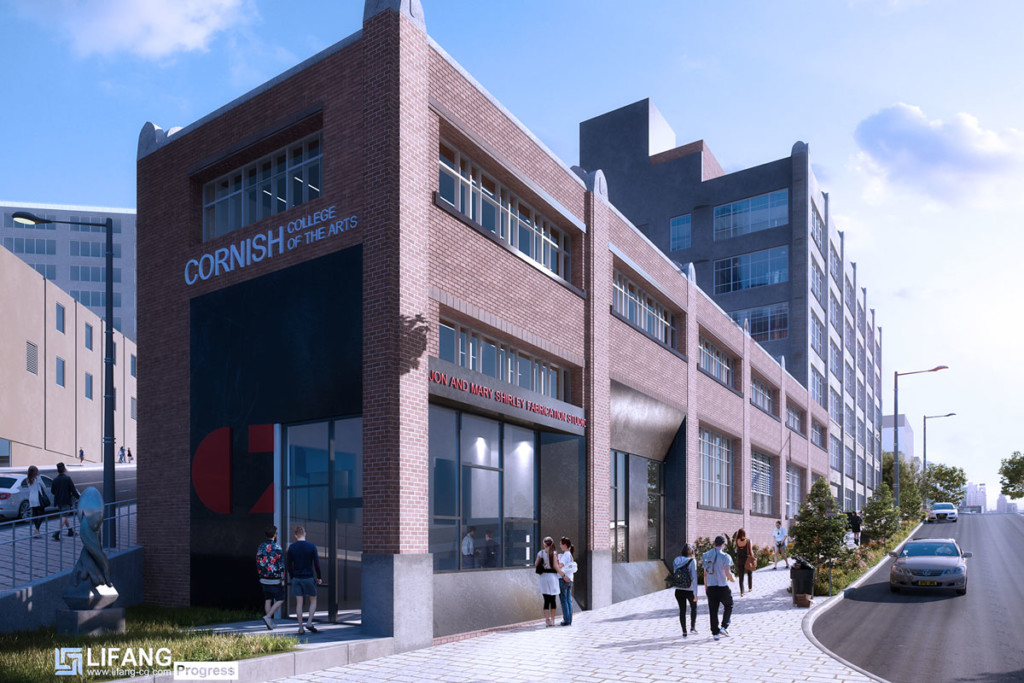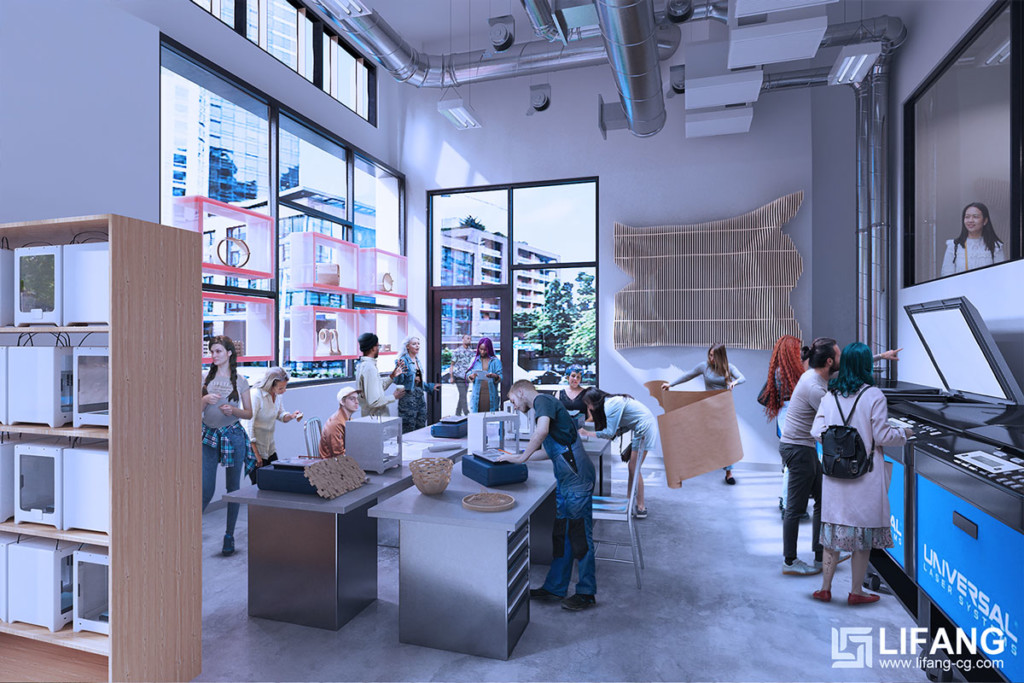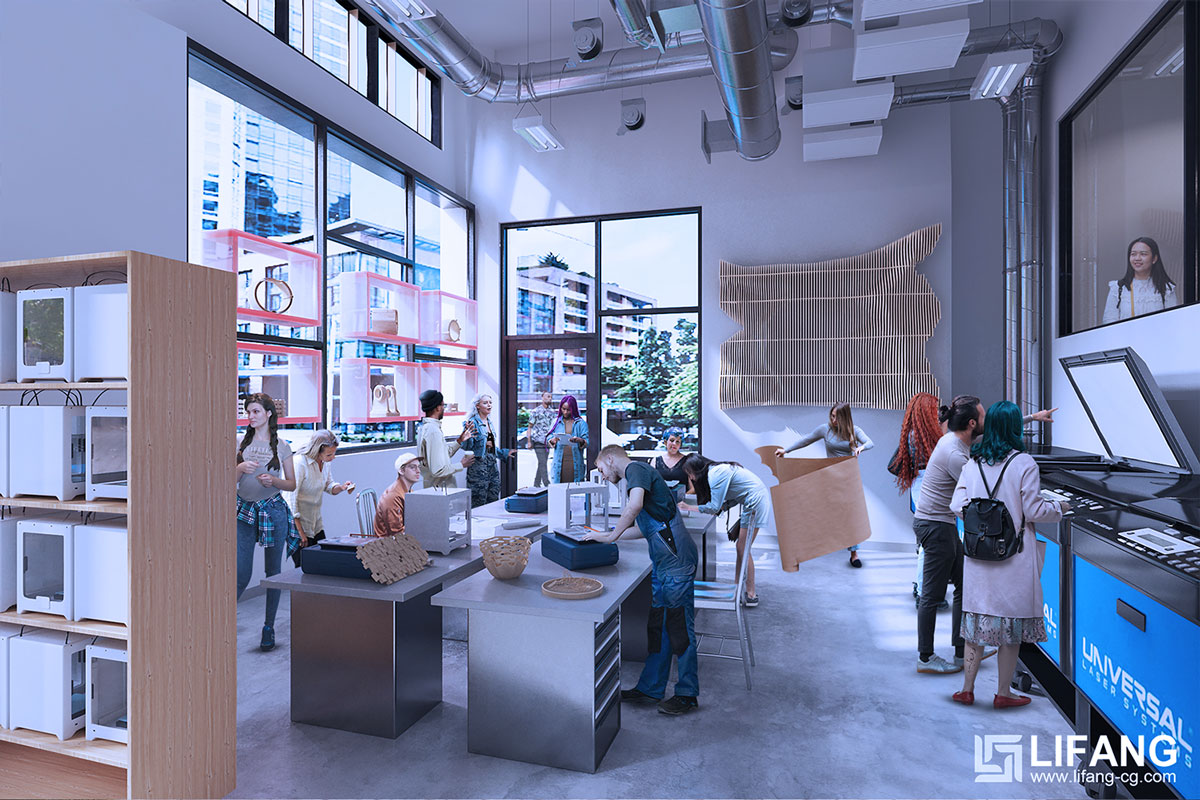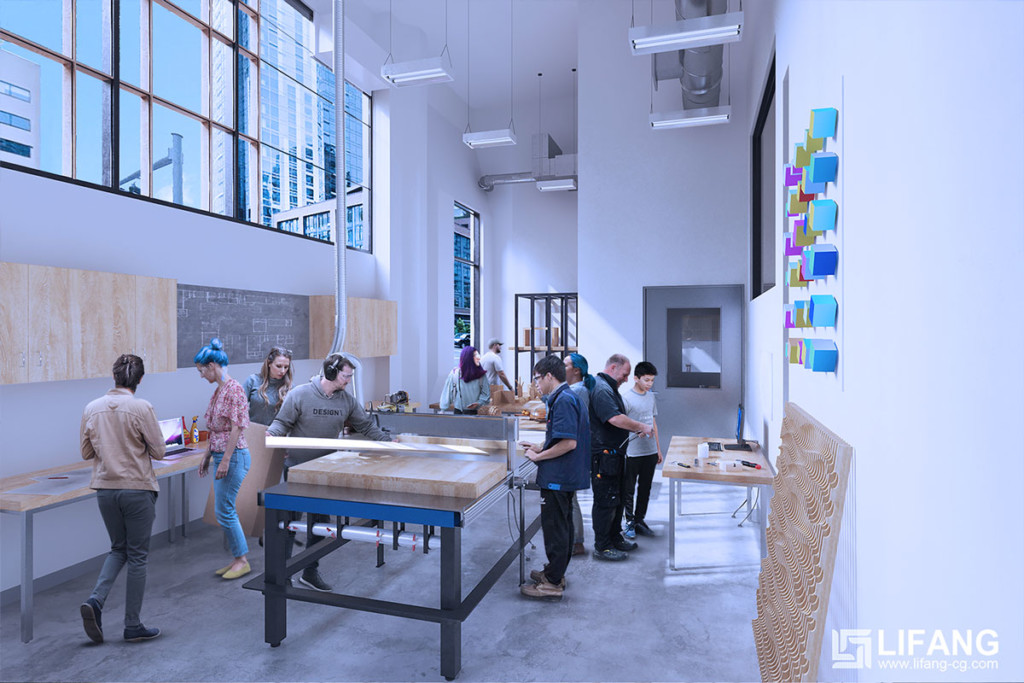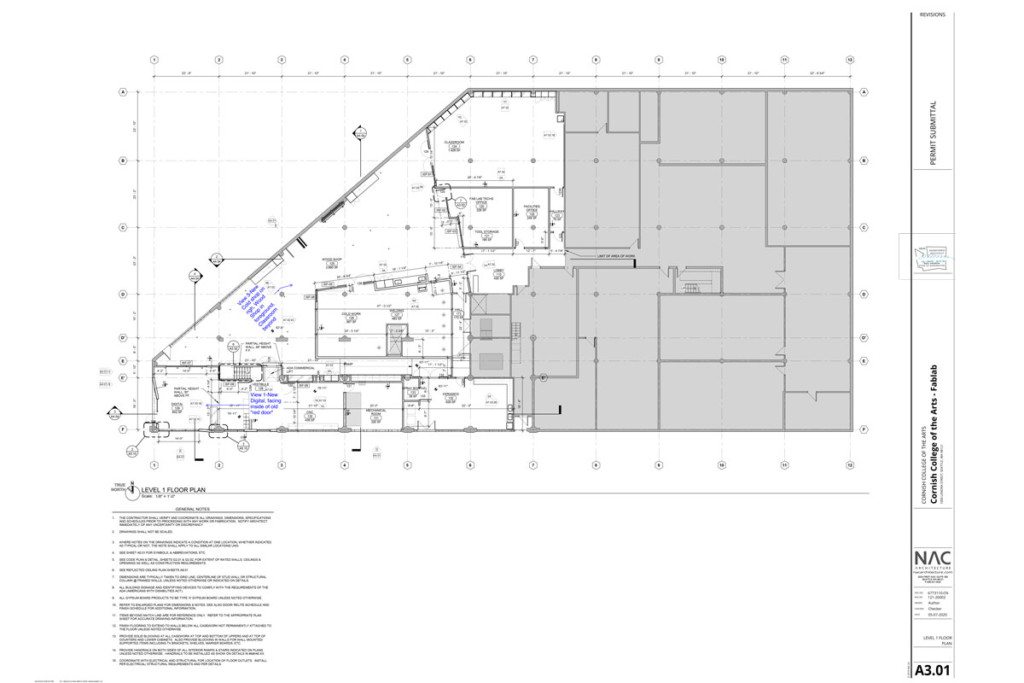 ---
I believe that the Jon and Mary Shirley Fabrication Studio will have a tremendous impact on providing our students with the essential tools for a 21st century arts education while also uniting our community around an exciting, forward-looking new venture.
President, Raymond Tymas-Jones
Art, Design, Interior Architecture, Film, Performance Production, and Theater majors can utilize the new facility to build sculptures and models. Students in the performing arts may use the studio's tools to produce instruments, masks, props, set pieces, and more. This space is designed to function as a nexus of interdisciplinary art-making and collaboration, aligning with the spirit of Cornish College of the Arts.