Concept Photography: How to make great photos- not just "take" them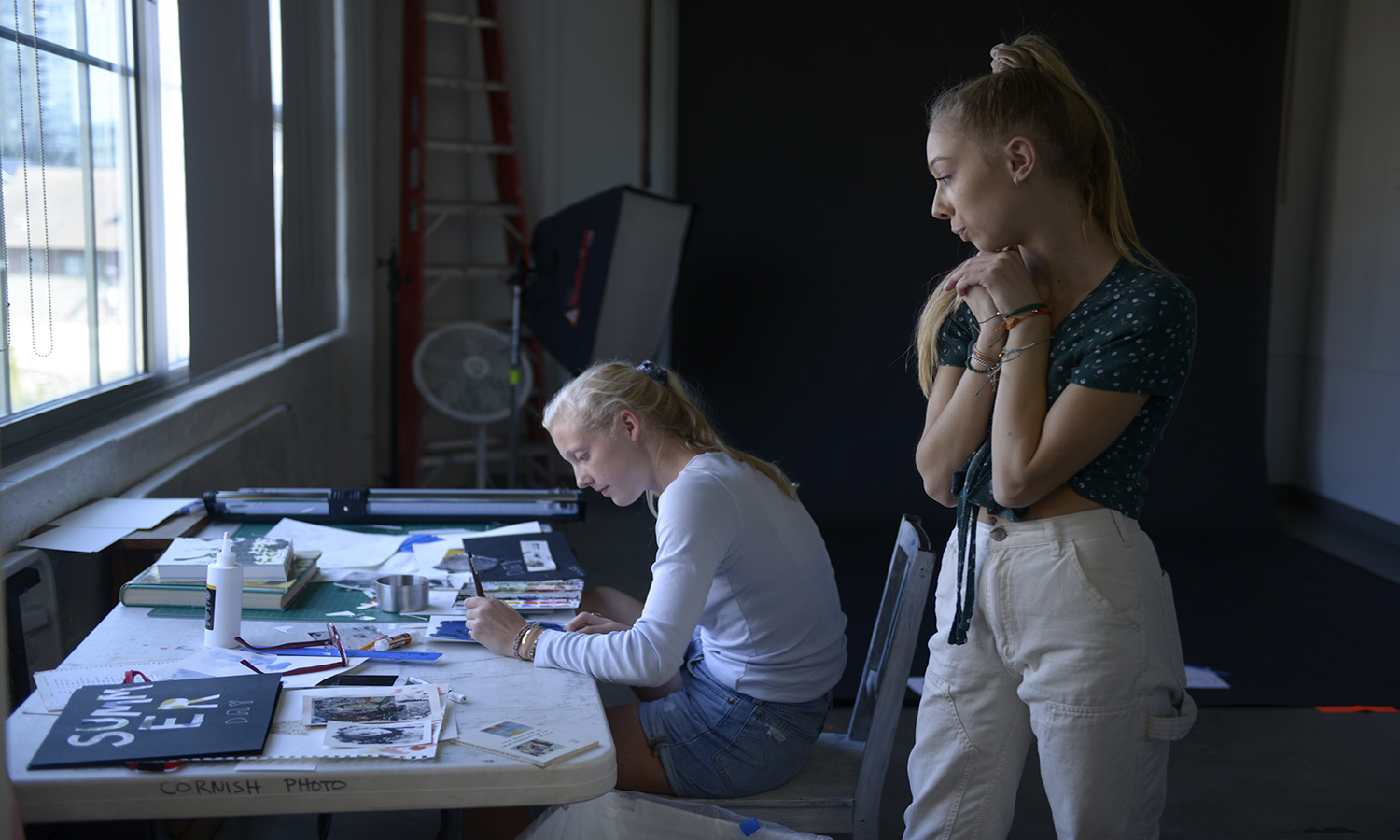 Class Description
This intensive will be held online for summer 2020. Through a mix of synchronous and asynchronous learning, we are structuring our intensives to be creative, fun, and full of activities. If you have any questions about how we are moving to remote learning, please call or email with any questions.
---
Engaging, powerful photographs are not about good cameras and lots of technical know-how.  They come to life through ideas, perspective, voice, and memory.  In this class, we will use whatever camera you have on hand to explore the conceptual side of photography.  
Looking at the works of contemporary photographers as discussion points and prompts, students will venture out to make their own images.  Some of the artists we will look at include, storytelling masters Latoya Ruby Frazier and Gregory Crewdson, photographic collage artist Peter Beard, visionary Uta Barth, indigenous culture symbolist Luis Gonzales Palma and those who defy categorizing like the Start Twins.  
Program Summer At Cornish
Instructor Winnie Westergard
Dates/Times
Registration is closed or cancelled at this time.
Dates: July 6th – 29th, Mondays and Wednesdays
Times: 1:00 – 4:00 pm
Ages 14-18
Discipline Art & Design
Price $475.00 (Reduced Tuition)
Dress Requirements
There are no dress requirements needed for this intensive.
Location: ,
Map Unavailable