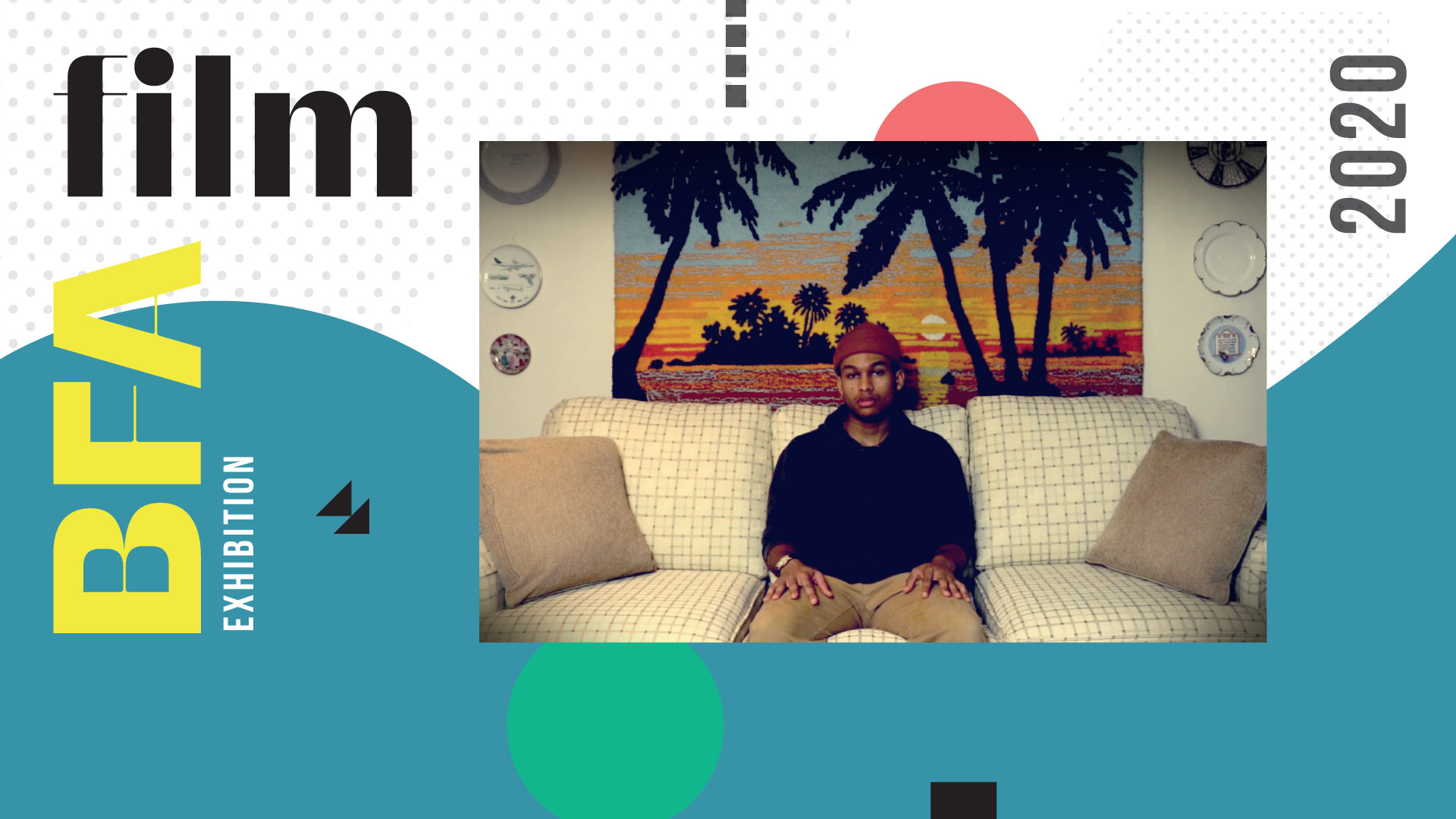 Cornish Film Department
Film BFA Showcase
Films by Elizabeth Bube & Peyton Cuddeback | Quin Sonner | Neftali Kirkland | Nick Pulido | Reilly Miller | Daniel Yabuki
In the final semester of the film program students combine their acquired knowledge to create a capstone film; the fullest expression of their emerging vision. With each other as collaborators, senior thesis students write, develop, prep, shoot, edit, sound design, and, in many cases, score the films themselves as they shepherd their voices from the blank page to the big screen. The 2020 class faced an unprecedented challenge of creating and completing their work remotely. As filmmakers and artists used to operating under creative constraints, these students rose to the occasion, pivoted when necessary, and are excited to share their new work with the world.
Filmmaker Biographies
Peyton Cuddeback
One thing you can pretty much always count on, is finding Peyton Cuddeback laughing. She's the oldest of 5, loves sharks, and a megafan of everything Halloween. Her two favorite films she was shown at Cornish were Badlands and Dr. Strangelove, and she hates French New Wave. She hopes to go into the film industry in some way, and display her Faith through her art.
Elizabeth Bube
Elizabeth Bube is an experimental artist based in Washington.
Neftali Kirkland
Neftali was drawn to film making for its unique ability to put an Idea into moving images. In the past four years he has had the chance to write, shoot, and direct several projects ranging from short films to music videos. With an expanding interest in documentary he plans to continue exploring the different storys the world has to offer as a director and cinematographer. 
Reilly Miller
Growing up surrounded by the mountains of Colorado, Reilly has always found comfort and stability in the beauty of the natural world. She began writing as soon as she could read, and her love for language and poetry has always been a cornerstone of her creative output. Since coming to art school, Reilly has continued to explore her perception of time and her place in reality through video art, photography, and music composition, and she is always, always writing.
Nick Pulido
Storytelling has always been a part of Nick Pulido's life. From an early age, he had a fierce curiosity for the art of acting and the craft of filmmaking, memorizing dialogue from his favorite films, and counting the seconds between cuts looking for a pattern. Nick laid his roots in theater and began making films as a means of avoiding more conventional assignments by proposing to film the material in story form instead of an essay. Soon after, filmmaking became a part of his identity, and it would support the growth of his other discipline in the form of music videos for his band Archon. Over the last four years, Nick has grown in his artistic sensibilities and interest in cinematography as he developed an understanding of the power that the frame, sound, story, edit, and more all have individually as well as what they can do when they are orchestrated together.
Quin Sonner
Growing up in San Diego, California, Quin Sonner developed a deep fascination with the weird and paranormal. Viewing filmmaking as the ultimate collaborative work that combines so many other artforms, Quin has spent his time in college growing as a writer, wanting to tell stories that explore where emotional reactions come from, and how feelings like fear and anger shape us into who we are.
Daniel Yabuki
Daniel became intrigued with electronics such as cameras and computers during grade school. The compatibility between the two devices opened Daniel's mind to the possibilities of telling stories and messages through color, sound, and imagery rather than through words alone. Documentaries served as Daniel's first interest in films and have been a great influence on how he views the world, both through his eyes and the monitor. Playing and reading up on lore from RPG video games, while combining them with personal thoughts and emotions from personal life experiences, often result in the basis for Daniel's latest ideas.