Front Page
,
Lenora St. Blog
The Cornish Library 'Lit' List: Check Out These Back-To-School Reads
By Julie Babka, Performing Arts Librarian
---
Welcome back to school, Cornish folks! Julie Babka, performing arts librarian here! I want to share some great new acquisitions we've added to the Cornish Library. As you settle back into the groove of school, swing by the library and pick up one of these new reads:
Children's Books
Interested in children's illustration or have a little one in your life? The Cornish Library is working on building our children's book collection to help support our BFA in Illustration. Feel free to get started with work by Jessixa Bagley, Cornish alumni '04.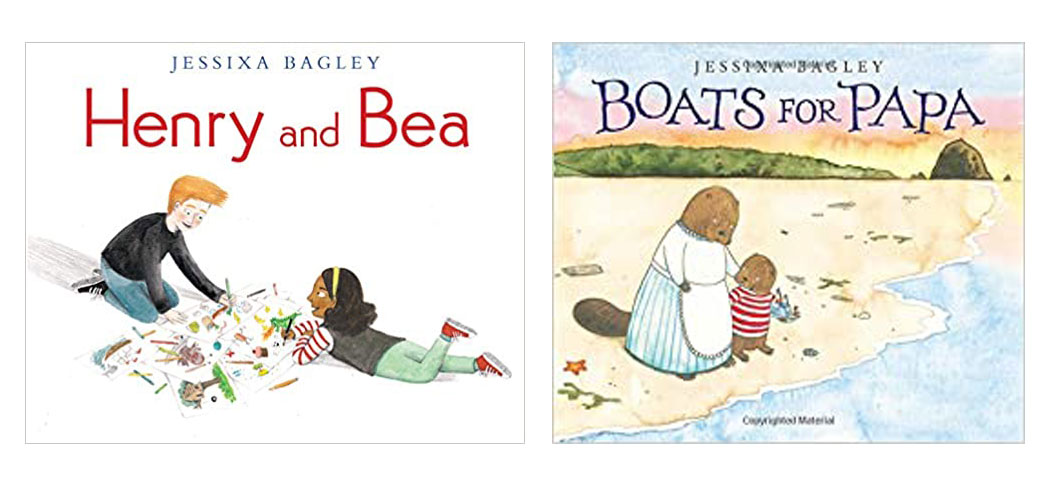 Fiction
Interior Chinatown by Charles Yu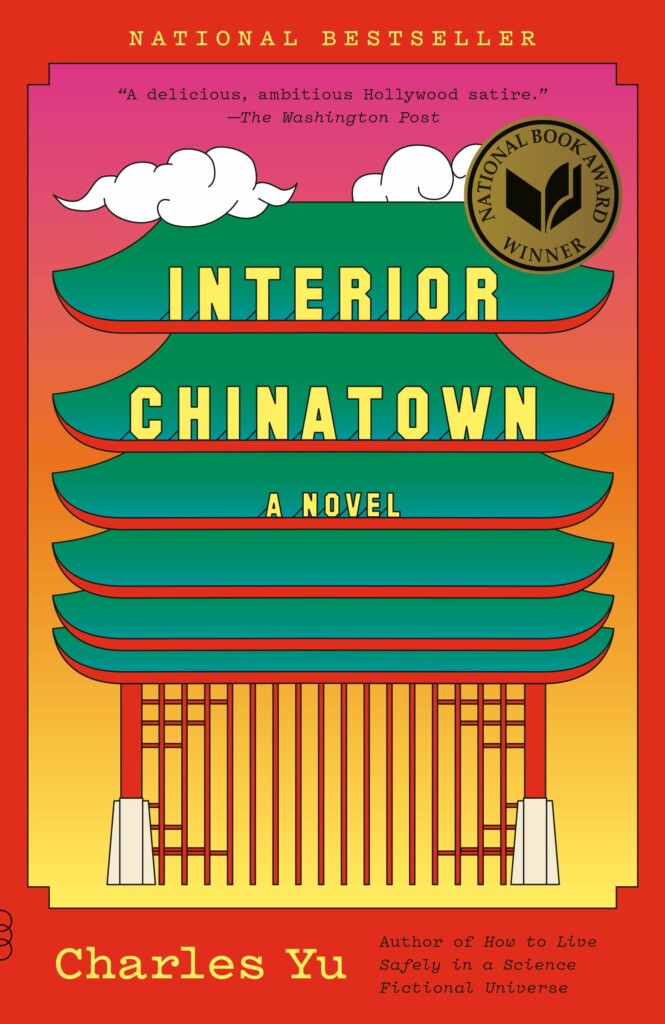 I read this book in early 2021 and it made me both laugh and cry. It is a beautiful story of someone who learns to break the boundaries that society has set for them. If you are looking for a fun, but moving, novel to read this summer then I highly recommend Interior Chinatown.
"Willis Wu doesn't perceive himself as the protagonist in his own life: he's merely Generic Asian Man. Sometimes he gets to be Background Oriental Making a Weird Face or even Disgraced Son, but always he is relegated to a prop. Yet every day, he leaves his tiny room in a Chinatown SRO and enters the Golden Palace restaurant, where Black and White, a procedural cop show, is in perpetual production. He's a bit player here, too, but he dreams of being Kung Fu Guy—the most respected role that anyone who looks like him can attain. Or is it?

"After stumbling into the spotlight, Willis finds himself launched into a wider world than he's ever known, discovering not only the secret history of Chinatown, but the buried legacy of his own family. Infinitely inventive and deeply personal, exploring the themes of pop culture, assimilation, and immigration—Interior Chinatown is Charles Yu's most moving, daring, and masterful novel yet." —Provided by publisher
Non-fiction
Hood Feminism by Mikki Kendall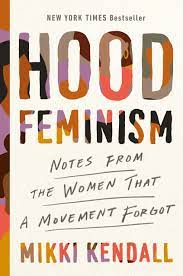 Looking for a read to expand your worldview and strengthen your understanding of intersectionality? Then give Mikki Kendall's Hood Feminism a read.
"In her searing collection of essays, Mikki Kendall takes aim at the legitimacy of the modern feminist movement, arguing that it has chronically failed to address the needs of all but a few women. Drawing on her own experiences with hunger, violence, and hypersexualization, along with incisive commentary on politics, pop culture, the stigma of mental health, and more, Hood Feminism delivers an irrefutable indictment of a movement in flux. An unforgettable debut, Kendall has written a ferocious clarion call to all would-be feminists to live out the true mandate of the movement in thought and in deed." —Provided by publisher
Films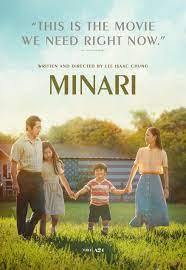 Wanting to catch up on films ? The Cornish Library has some incredible DVDs/Blu-Rays available. Academy Award nominated Minari is one of our recent acquisitions.
"A tender and sweeping story about what roots us, Minari follows a Korean-American family that moves to an Arkansas farm in search of their own American Dream. The family home changes completely with the arrival of their sly, foul-mouthed, but incredibly loving grandmother. Amidst the instability and challenges of this new life in the rugged Ozarks, Minari shows the undeniable resilience of family and what really makes a home." —from A24
Need a way to play this blu-ray? You can check out a personal media player or an external disc drive from the Cornish Library. 
Graphic Novels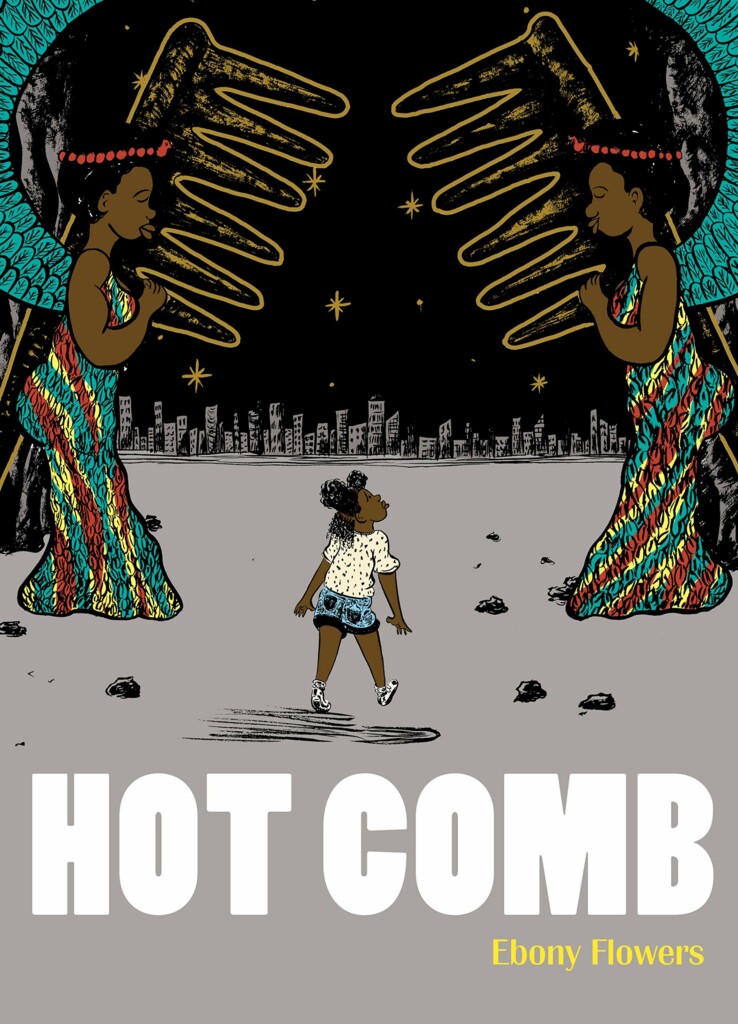 The Cornish Library has a great collection of comics and graphic novels. This month we want to highlight a recent addition to the library collection, Hot Comb by Ebony Flowers.
"Hot Comb offers a poignant glimpse into black women's lives and coming of age stories as seen across a crowded, ammonia-scented hair salon while ladies gossip and bond over the burn. The titular story 'Hot Comb' is about a young girl's first perm—a doomed ploy to look cool and to stop seeming 'too white' in the all-black neighborhood her family has just moved to. In 'Virgin Hair', taunts of 'tender-headed' sting as much as the perm itself. It's a scenario that repeats fifteen years later as an adult when, tired of the maintenance, Flowers shaves her head only to be hurled new put-downs. Realizations about race, class, and the imperfections of identity swirl through Flowers' stories and ads, which are by turns sweet, insightful, and heartbreaking."  —Provided by publisher
Ebooks
Guerrilla Girls: The Art of Behaving Badly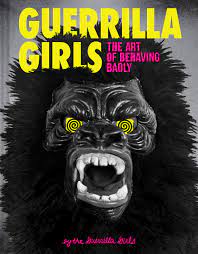 "Guerrilla Girls: The Art of Behaving Badly is the first book to catalog the entire career of the Guerrilla Girls from 1985 to present. The Guerrilla girls are a collective of political feminist artists who expose discrimination and corruption in art, film, politics, and pop culture all around the world.This book explores all their provocative street campaigns, unforgettable media appearances, and large-scale exhibitions." —Provided by Publisher