Duets & the Art of Partnering Intensive (Audition Required)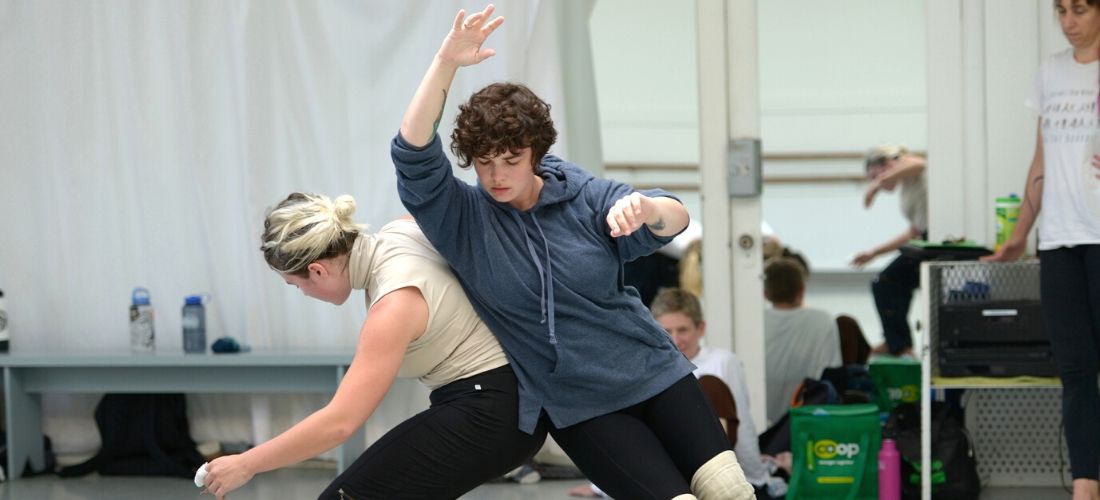 Class Description
This intensive has been cancelled for Summer 2020.
---
Join faculty and students at Cornish College of the Arts for a 2-week intensive workshop focusing on duets and the art of partnering. Start each day with conditioning (yoga, taiji, Pilates) followed by a rigorous technique class before diving deep into the art of dancing with a partner. In classes on modern partnering, contact improvisation, and choreography refine your ability to move responsively with different partners and explore through your own creative practice the rich tradition of dance duets. At its heart, this work builds skills in moving collectively, sharing weight, and trusting yourself and others. The week will end with an informal sharing of work in the studio on Friday, August 14th at 4:00pm.
---
Audition Information
UPDATE: Due to the stay at home order now extending through May 31st, and for the health and safety of our dancers and staff, we have decided to move to video auditions for our summer programming.  Guidelines for submitting are below.  We hope to have a decision made in early June regarding any changes to our summer programming.  This decision is pending Governor Inslee's update on health and safety.  It is our priority to follow all safety precautions laid out by the Governor and to keep our dancers and staff healthy.  We hope to be back to in-person activities as soon as it is safe to do so.
This course requires either an
audition
 or prior approval from a Cornish faculty member.  If you have prior approval, please provide us with the name of the Cornish faculty member.
An 
audition
video
 for the 
duets
intensive should include a short modern / contemporary combination (2 – 5 minutes max).  Many students use google drive, dropbox, or youtube to share their 
videos
.
Please email your auditioning video link to extension@cornish.edu along with the following information:
first and last name
date of birth
email and phone number
Submissions will be accepted until workshops meet maximum enrollment. You will be contacted via email of your acceptance status to the program.  Please email extdance@cornish.edu with any questions.