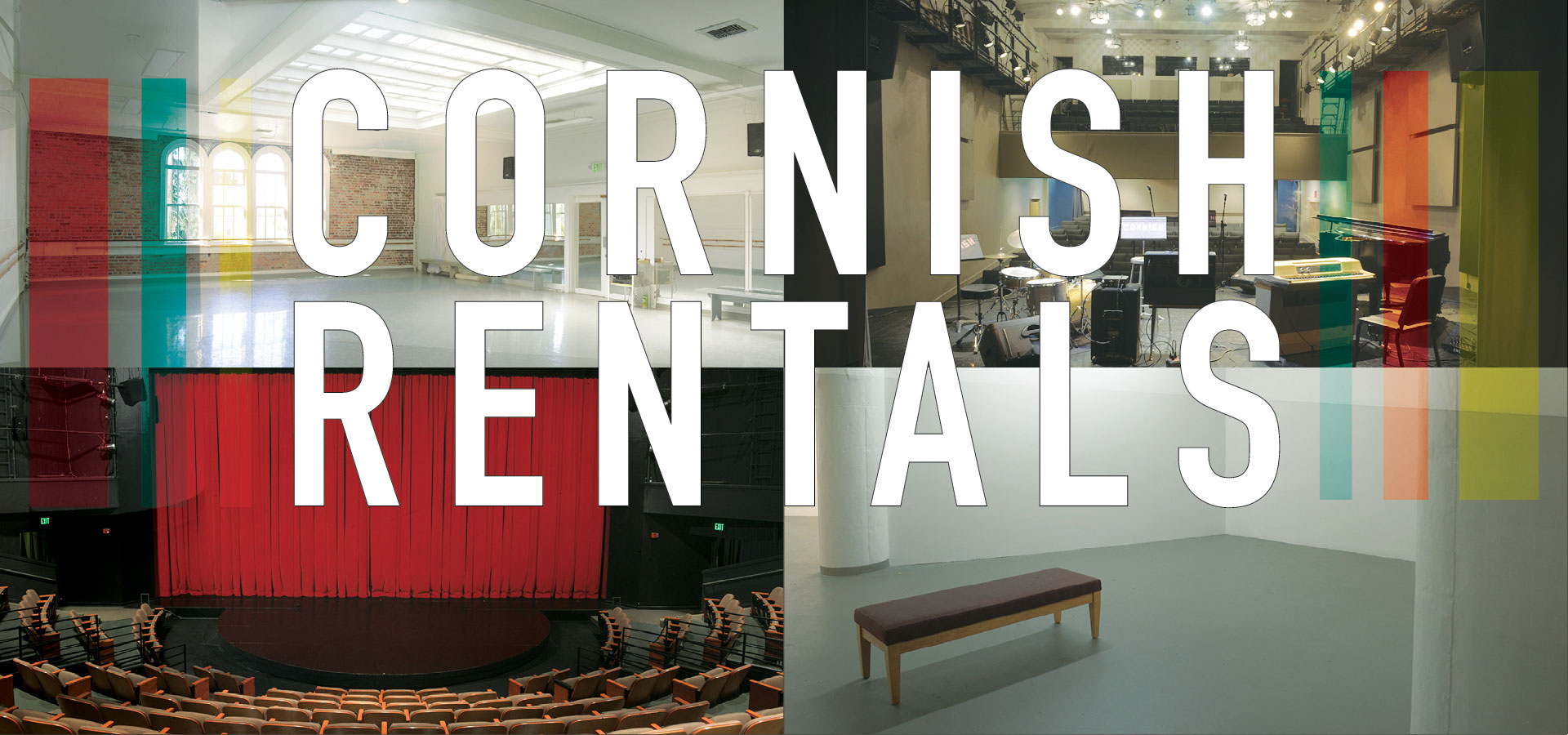 Rentals Spaces Available from Cornish College of the Arts
Cornish Rentals
Make Your Next Special Event Stand Out
Click below to review the spaces and learn more.
Thank you for your interest in renting creative and performance spaces at Cornish College of the Arts! We are currently accepting rental inquiries and closely vetting them against the thorough guidance provided by the State to ensure the continued health & safety of our students, faculty, staff, and the extended arts/creative communities. You may view the current requirements and guidance pertaining to your specific sector here. Please do not hesitate to reach out with any additional questions or concerns – we understand the amount of information and general uncertainty during this time can be daunting, and we hope to do our part in clearing any confusion and providing the path to continue creating and collaborating, safely. We look forward to hearing from you!
PONCHO Concert Hall and Kerry Hall Dance Studios are unavailable until further notice.
WEDDINGS | DINNER PARTIES | CONFERENCES | PERFORMANCES | MORE
Level-up with Cornish College of the Arts by renting one of our four premier event venues in South Lake Union, Capitol Hill or at Seattle Center. Cornish has a variety of spaces from theaters and rehearsal studios to galleries and lecture halls,  and much more.
From light appetizers to full service plated dinners and signature cocktails, we offer a range of catering options through our partnerships with Cafe Bon Apetit and Tuxedos and Tennis Shoes.  Powered by unlimited imagination, our resourceful rentals team can assist you with all stages of planning, including audio-visual needs, room and equipment set-up, event flow logistics and more. Contact us for a quote today!
Box Office
Cornish Playhouse
Patron Services & Lost and Found
Cornish