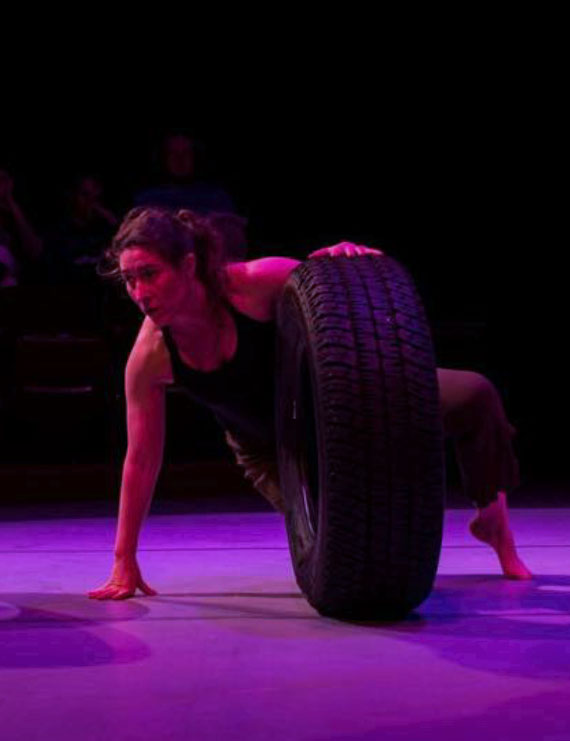 Associate Professor of Dance
Celia Weiss Bambara
Dr. Celia Weiss Bambara is a dancer, choreographer and a scholar as well as a dual citizen of the US and Burkina Faso. She is the artistic director of the CCBdance Project, which was co-founded with Burkina Faso born dance and theater artist, Christian
Bambara in 2006. Her choreography, improvisation and/or site- dance work, and screen dance has been shown in the United States, The Middle East, Canada, the Caribbean, West Africa, and in Europe. Her work has been awarded grants or residencies by the Puffin Foundation, Maryland Arts Council, The Djerassi Foundation, Ragdale Foundation, Ecole Des Sables (Senegal), Donko Seko (Mali), Tanzart (Germany), UCIRA (University of California Institute for Research in the Arts) among others.  Her work as an artist/scholar addresses the intersections of practice as research in contemporary and African diasporic dance and engages interdisciplinary performance practices in the African and Jewish Diasporas.
Celia moved to Seattle from Baltimore where she taught at an HBCU dance program. There she deeply engaged in social justice teaching and worked with campus committees to build on the legacy of Dr. Martin Luther King. She also worked with community arts partners in Baltimore to revise arts and education curriculum and policy for K-12 schools. She has had the opportunity to teach at the University of Illinois, Chicago, University of North, Carolina Asheville, Occidental College Coppin State University, and at the INSAAC in Abidjan among other places. Celia curates' colleagues and community work whenever possible and has done so in Chicago, Los Angeles, North Carolina, Maryland, and in Abidjan. She moves between practices and making and moving and writing and believes that dance is an incredible way to unite communities and engage audiences from the proscenium stage, the arts loft, to the
parking lot through all its contemporary performance manifestations.
Qualifications
Ph. D Critical Dance Studies
UC Riverside
MA Dance
UCLA
BA Anthropology, Minor in Biology