Student Success Coach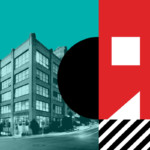 Office of Student Life
The Student Success Coach provides proactive, intensive, and personalized support to students by referring and connecting students to resources, working with the student to develop realistic goals that will contribute to academic and personal success in college, and planning and facilitating academic support and programming. This position also provides support to students through the planning and implementation of student-centered programming.
The mission of Cornish is to provide students aspiring to become practicing artists with an educational program of the highest possible quality, in an environment that nurtures creativity and intellectual curiosity, while preparing them to contribute to society as artists, citizens, and innovators. Cornish realizes this mission by offering baccalaureate studies in the performing and visual arts and by serving as a focal point in the community for public presentation, artistic criticism, participation and discussion of the arts.
If you are looking for a community that promotes and supports creative engagement, consider Cornish. In addition to a great community, Cornish offers generous paid medical, dental, vision, long-term disability, paid time-off and holidays.
 Responsibilities
Provide individual coaching to foster student success and academic development, including assessing student's strengths and challenges in academic, career, and personal pathways by identifying factors that enhance or prevent academic progress.
Communicate effectively with students in a systemic, frequent, and intentional manner using multiple methods including face-to-face meetings, email, telephone, and other college-supported technologies regarding student success and retention strategies and interventions.
Provide behavioral coaching for academic success, including time management, goal setting, problem-solving, self-advocacy, and learning strategies.
Provide follow-up services for students referred by faculty and staff to identify and implement retention and completion strategies.
Connect students with appropriate resources such as: Academic Advising, Writing Center, Library, etc.
Update and maintain accurate case management notes and student records in Maxient; uphold FERPA regulations.
Serve as a member of the BIT (Behavioral Intervention)/CARE team.
Serve as a resource with faculty, staff, and administrators on accommodations and access issues impacting students with disabilities. Review student documentation of disability to determine reasonable and appropriate accommodations.
Provide direct services to students based on disability, and in compliance with all College policies and procedures, municipal, state, and federal regulations.
Coordinate test accommodations by scheduling tests, arranging for scribes, proctors; coordinate appropriate proctoring of exams, interpreting services for class-based instruction and public events, adaptive equipment and technologies necessary for appropriate accommodations, note taking services; solicit and train volunteer note takers, and alternative format and media options.
Support the development of the Peer Mentor program by conducting the hiring, training, and supervision of student Peer Mentors.
Participate in Student Life co-curricular initiatives, including but not limited to: new student orientation, Registered Student Organizations (RSO's) support, campus programming, residence life programming, and coverage of administrative staff.
Promote student engagement through Student Life and campus involvement.
Coordinate programs and initiatives that enhance the student experience and increase retention rates.
Support student conduct process as needed.
Contribute to the life and culture of the College by serving on governance committees, task forces and participating in other professional development activities.
Contribute to College long-range and strategic planning as well as accreditation.
Complete other duties as assigned by the supervisor.
Minimum Qualifications
Bachelor's degree or equivalent experience.
2 years of experience working in a college or secondary educational setting.
Strong oral and written communication skills.
Demonstrated ability to assist individuals in problem-solving, identifying needs and exploring options.
Working knowledge of and experience with student advising, academic coaching, teaching, advocacy, personal development, case management and/or mentoring in an educational setting.
Working knowledge of Title IX, Campus Save Act, VAWA, ADA, FERPA, and Clery Act.
Able to identify and use data from a variety of sources for decision-making and planning.
Self-starter with a high degree of motivation, energy, flexibility and integrity.
Strong follow-through and time management skills.
Proficient with or capacity to become proficient with electronic document management systems and student information systems.
Ability to work both independently and work collaboratively with others.
Demonstrated ability working effectively with a diverse, multicultural, multiracial student body.
Coursework or relevant experience with student development practices and theories.
Knowledge of reasonable accommodations for specific disabilities.
Ability to communicate effectively with students, staff, and administrators.
Ability to plan and implement long range goals.
Knowledge of Google Workplace.
Demonstrated sensitivity to confidential issues.
Must pass a criminal background check
Preferred Qualifications
Master's degree in student affairs administration, counseling, social work or a related field.
Working knowledge of higher education student recruitment, orientation, access, transition, retention and success.
Experience in the arts or arts education.
Division:  Academic & Student Affairs Division
Department: Office of Student Life
Reports To: Dean of Student Affairs
Compensation: $51,000, Non-Exempt hourly rate $24.52; Full-Time; Union (OPEIU Local 8)
Application Procedures
Please submit the following items to our email, Careers@Cornish.edu:
1) Cover Letter or Letter of Interest
2) Resume or C.V.
3) Cornish Employment Application Form
Equal Opportunity Statement
Cornish commits to demonstrating respect for individual expression and integrity; to promoting the equality of opportunity and rights of all persons within the community and to actively encouraging and maintaining the representation and inclusion of diverse cultures and backgrounds within the student body, faculty, staff and curricula.
We believe that diversity refers to a number of human qualities and characteristics. National origin, race, gender, age, socioeconomic background, religion, sexual orientation and disabilities are characteristics that combine in unique ways, forming the multiple identities we all hold. Those diverse characteristics contribute positively to the environment of Cornish and to an education that accurately reflects and contributes to the complex interplay of art, culture and society.
We hold ourselves responsible to fulfill the mission of Cornish by preparing students "to contribute to society as artists, citizens, and innovators," and believe that the mission is best served by actively cultivating a positive environment in which to explore and express the diverse perspectives of a pluralistic society.
Cornish College of the Arts is an equal opportunity employer intent on enriching the diversity of its faculty, staff, and students. Our goal is to create an intercultural learning environment comprised of people with varied experiences and perspectives. We strongly encourage applications from members of underrepresented groups for all open positions.