Lighting Design Instructor – Part-time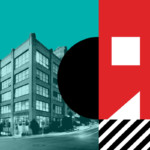 Performance Production
The Performance Production Program of Cornish College of the Arts seeks a new faculty member in the area of lighting design. We seek a diverse and dynamic teaching artist who has experience in lighting design for performing arts, particularly in theatre. Additional importance is placed on helping students develop skills in digital drafting. This is a part-time instructor (adjunct) position, teaching up to two courses each Fall & Spring, for a 15 week semester. Instructors who teach both courses each semester are eligible for paid medical/dental benefits.
Cornish is one of a few arts colleges that train both the visual and performing artists. Performance Productions students collaborate and share some of their course work with Theater students, however, they receive a BFA degree in Performance Production exclusively, and study stage management, design & technology.  Students are encouraged to develop their unique artistic voice through rigorous training in production and by exploring multiple opportunities of study throughout the College. You can learn more about the Performance Production department and our faculty at http://www.cornish.edu/cornish-programs/performance-production/
The mission of Cornish is to provide students aspiring to become practicing artists with an educational program of the highest possible quality, in an environment that nurtures creativity and intellectual curiosity, while preparing them to contribute to society as artists, citizens, and innovators. Cornish realizes this mission by offering baccalaureate studies in the performing and visual arts and by serving as a focal point in the community for public presentation, artistic criticism, participation and discussion of the arts.
Our programs provide depth and breadth of training, freedom to experiment, and the space to develop a unique creative identity. Students develop healthy and sustainable practices necessary for working artists. Join this dynamic team and be a part of the growth and development of our talented students.
Fall Courses 
Production Practicum: A hands-on course, producing multiple realized productions for Cornish's Theater Department & Cornish Dance Theater. Faculty will act as mentors to student designers, assistant designers & master electricians
Intermediate/Advanced Lighting Design: A Junior and Senior level course whereby Juniors are introduced to the steps of lighting design and applicable design deliverables; and Seniors practice these skills at a more advanced level
Spring Courses
Production Practicum (same as above)
Lightning Fundamentals: A first year introductory course whereby students learn the basic fundamentals of lighting and the multiple applications for it
Minimum Requirements
Bachelor's degree in Theatre or Technical Theatre & Design
Experience as both a lighting designer and as an electrician
Experience in collaboration
2-4 years of teaching experience
Experience in the theatrical design process, lighting hang and focus, and technical rehearsal process
Preferred Qualifications
Graduate degree in theatrical design or equivalency in professional design work
College level teaching experience
Significant experience with digital drafting platforms
Artistic profile at the local & national levels
Significant experience as a lighting designer for both plays and musicals
Experience in projection design
Compensation
Per Class Instruction: 3.00 credit classes: $119.16 hr./$5,362.20 (semester, 15 weeks) / paid over 4 months = $1,340.55 per month.
Application Process
Please submit the following materials to careers@cornish.edu
Cover letter detailing your interest in the position, your background, and an overview of your teaching philosophy
CV/Resume including link to personal/professional website
Cornish Employment Application Form
Deadline for submission of materials: April 14, 2023
NOTE: this position will start in Fall 2023 and we expect the interview process will take place the week of April 24th 2023.
Equal Opportunity Statement
We believe that diversity refers to a number of human qualities and characteristics. National origin, race, gender, age, socioeconomic background, religion, sexual orientation and disabilities are characteristics that combine in unique ways, forming the multiple identities we all hold. Those diverse characteristics contribute positively to the environment of Cornish and to an education that accurately reflects and contributes to the complex interplay of art, culture and society.
We hold ourselves responsible to fulfill the mission of Cornish by preparing students "to contribute to society as artists, citizens, and innovators," and believe that the mission is best served by actively cultivating a positive environment in which to explore and express the diverse perspectives of a pluralistic society.
Cornish College of the Arts operates under a Collective Bargaining Agreement negotiated with the Cornish Federation of Teachers (CFT). All faculty compensation placement abides by the salary scale negotiated with the CFT. Faculty participate in College governance via the Faculty Senate.