Dean of Enrollment Management & Marketing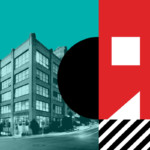 Office of Enrollment Management & Marketing
The Dean of Enrollment Management & Marketing (DEM) will sustain and improve the College's admissions and enrollment trajectory by providing visionary leadership to the College's ongoing conversations about enrollment growth.  The DEM will provide strategic and tactical leadership in applying a systematic enrollment management approach in data analysis, recruitment tactics (including marketing), admission technology, financial aid packaging policies, and conversion activities.  The DEM supports the College through solid partnerships and collaborative relationships with the Director of Marketing & Communications, Director of Admission, and Director of Financial Aid.  Together, they provide marketing services to the entire campus while maintaining a view to enrollment success.  The DEM also serves as supervisor to the Directors of Marketing & Communications, Admission and Financial Aid.  The DEM unceasingly engenders an environment in which the Admission, Financial Aid and Marketing departments see themselves as team members working toward common goals. The DEM will represent the College to various constituencies, leading the College's enrollment function with integrity, inclusivity, sound judgment, and energy, generating a team approach across its integrated functions.  The DEM serves as a member of the President's Leadership Team.
The mission of Cornish College of the Arts is to provide students aspiring to become practicing artists with an educational program of the highest possible quality, in an environment that nurtures creativity and intellectual curiosity, while preparing them to contribute to society as artists, citizens, and innovators.
The College's founder Nellie Cornish, and the many teaching artists who have followed her, believed in education through exposure to all of the arts. This approach continues to inform the College's curricula and community involvement today. Our holistic approach to education promotes experimentation, discovery, and innovation, giving artists the creative intelligence they need to thrive in their disciplines and beyond. We have been inspiring artistic and academic excellence for more than 100 years.
If you are looking for a culture that promotes and supports creative engagement, consider Cornish. In addition to a great culture, Cornish offers generous paid medical, dental, vision, long-term disability, paid time-off and holidays.
The Position
Provide leadership direction, strategic planning, and supervision for: Admissions, Financial Aid, and Marketing & Communications.
Provide strategic vision and tactical oversight to develop and implement a strategic enrollment management plan that achieves the college mission, vision, goals, and objectives; lead enrollment with optimism and energy in order to increase new student recruitment and enrollment, while maintaining a view of each incoming student as a future participating alumni.
Make data-informed enrollment projections and strategic recruitment, admissions, and financial aid decisions; analyze data to shape strategic directions; identify historical college enrollment patterns; forecast trends in new-student markets; regularly assess the effectiveness of recruitment activities and scholarship programs; and make adjustments to continuously refine goals and strategies to define a proactive response to market forces and the College's needs.
Lead the development and implementation of the College's comprehensive recruitment program, including market segmentation, promotional strategies, and recruitment tactics to meet enrollment goals. Provide leadership in collaboration with Marketing & Communications to coordinate marketing campaigns and assess effectiveness.
Leverage financial aid and scholarship funds to meet recruitment and retention goals, ensuring packaging of financial assistance policies support the mission. Provide oversight to ensure that funds are awarded timely, efficiently, and in compliance with regulations. Implement a comprehensive approach to educating students on sound financial practices.
Understand technological innovations, assess emerging technologies, and leverage technology investments to refine operational procedures and policies.
Understand and evaluate best practices at the cutting edge of recruitment in a modern and changing world.
Foster student-focused partnerships with key enrollment partners.
Formulate and manage the department's annual budget to achieve strategic goals and short- and long-term financial obligations.
Develop, supervise, and lead a high-performing team that continuously improves its methods and processes – including customer service – and is optimistic, responsive, innovative, analytical, energetic, results-oriented, student-centered, and excited about change and service.
Minimum Qualifications
A master's degree in higher education or related field;
Minimum of seven (7) years of progressively responsible experience in enrollment management or related fields (e.g., recruitment, admissions, financial aid, etc.);
Proven track record of success in achieving enrollment goals;
Strong verbal communication skills to lead presentations and group discussions, assist with public relations, and foster interpersonal relationships;
Ability to collaborate closely with students, faculty, staff, and senior administrators in Institutional Advancement, Marketing & Communications, Academic & Student Affairs, Deans, and Finance, along with other senior leadership across campus;
Excellent management, human relations, budget management, and problem-solving skills, as well as a sophisticated understanding of current trends in enrollment in higher education;
Demonstrated ability to lead and empower staff;
Demonstrated collaboration skills to involve faculty, staff, and current students in recruitment;
Must be analytical, data-informed, and results-oriented; and
A willingness to travel.
Preferred Qualifications
Seven (7) to ten (10) years of related experience in enrollment management at the level of director or higher;
Demonstrated ability to manage across broad organizational teams and hierarchical boundaries within a highly complex institution;
An advanced managerial understanding of the applications of technology to the functions of enrollment management (e.g., BANNER, SLATE, Website, Social Media, Digital Marketing);
Ability to provide accurate and timely information, with attention to detail;
Experience in strategic enrollment management planning and implementing change management.
Other Personal Characteristics
Possess the qualities necessary to bring vision and action to Cornish's enrollment agenda by creating an environment that values dialogue, collegiality, integrity, respect, inclusivity, excellence, leadership, cross-functional thinking, and student-centered approaches;
An open, collaborative, and non-competitive leadership style that promotes partnerships and builds trust and strong relationships across the organization.
An ability to communicate effectively to engage students, parents, and alums of Cornish and to explain complex concepts, ideas, and issues to a broad range of campus constituents.
Department: Office of Enrollment Management & Marketing
Report to: The President
Compensation: $165k to $180k
Application Procedures
Please submit the following materials to careers@cornish.edu
Equal Opportunity Statement
Cornish commits to demonstrating respect for individual expression and integrity; to promoting the equality of opportunity and rights of all persons within the community and to actively encouraging and maintaining the representation and inclusion of diverse cultures and backgrounds within the student body, faculty, staff and curricula.
We believe that diversity refers to a number of human qualities and characteristics. National origin, race, gender, age, socioeconomic background, religion, sexual orientation and disabilities are characteristics that combine in unique ways, forming the multiple identities we all hold. Those diverse characteristics contribute positively to the environment of Cornish and to an education that accurately reflects and contributes to the complex interplay of art, culture and society.
We hold ourselves responsible to fulfill the mission of Cornish by preparing students "to contribute to society as artists, citizens, and innovators," and believe that the mission is best served by actively cultivating a positive environment in which to explore and express the diverse perspectives of a pluralistic society.
Cornish College of the Arts is an equal opportunity employer intent on enriching the diversity of its faculty, staff, and students. Our goal is to create an intercultural learning environment comprised of people with varied experiences and perspectives. We strongly encourage applications from members of underrepresented groups for all open positions.