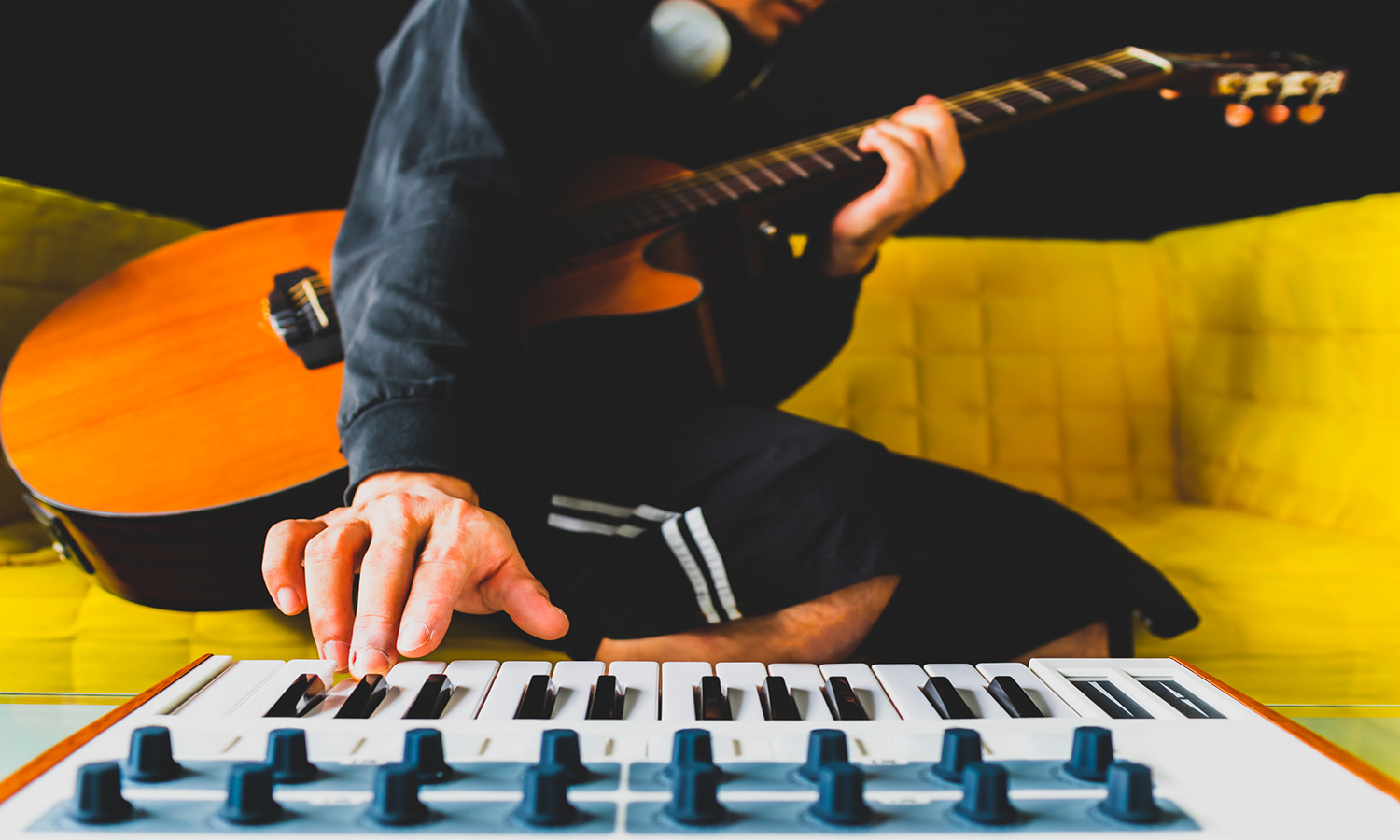 Class Description
Whether you're curious about songwriting and/or recording, want more songwriting experience and feedback, or just want to take your musicianship to the next level — this class is for you! Our unique masterclass format combines specific tips, lessons, and songwriting examples/analysis with group feedback and in-class work-shopping. Write, edit, and record an original song in just six weeks!
We will spend the first few weeks crafting and editing your original song, as well as covering the basics of recording technology. The last few weeks will including recording and editing your song so that you come away with a professional-quality recording! Collaboration, creativity, positivity, and performance feedback will be themes throughout. Expect to come away with new tips and tricks to improve your songwriting, confidence, studio experience, and performance!
Discussion & Class topics will include:
Song Analysis – what makes a good song? How do I write a good "hook"?
Chord Progressions – an easy breakdown of how to write good harmonic content
Writing the Lyrics
Melody – what makes a strong melody?
Rhythm – breakdown of groove, time signatures, harmonic & melodic rhythm/pacing, AND an introduction to the drum kit & bass lines
Song textures – vocal harmonies, instrumental hooks/figures, AND writing out basic notated charts so that other musicians can play your song
In-class group workshopping and feedback on your songs!
Recording & performance preparation – developing confidence, performance techniques, polishing your song, working in a studio (and how to replicate the process at home if you have the software/equipment), etc.
Recording in a professional studio! How the process works, introduction to the technology, and best practices in the studio.
Come away with a professional recording of your song!
---
COVID-19 Policy – At this time Cornish  College of the Arts Vaccination Policy states that all students must: (a) establish that they have received the COVID-19 vaccine; (b) obtain an approved exemption. Students will be asked to show proof of vaccination before entering any Cornish buildings.
Back to class safely – While this course is in person, we would like to offer this as a synchronous online option. Please email for any questions about how to make arrangements for that option.
---
Apply for the Cornish Extension Programs Scholarship!
Cornish is committed to making our courses available for youth students who demonstrate artistic and academic promise, financial need, and interest in the program by offering modest scholarship assistance. Cornish College reserves the right to change any final scholarship award based on the number of qualified applicants and available funding.
To apply, click here for the Cornish Extension Programs Scholarship Form!
Program Summer At Cornish
Dates/Times
Registration for this is full or has closed.
Dates: July 25th – August 5th
Times: Monday – Friday, 9:00 am – 4:00 pm
Ages 14+
Discipline Music
Price $950.00; Early Bird $870.00
Dress Requirements
There are no dress requirements for this course.
Location: Cornish College Main Campus, 1000 Leonora St, Seattle, WA, 98121
Map Unavailable