Producing Music with Logic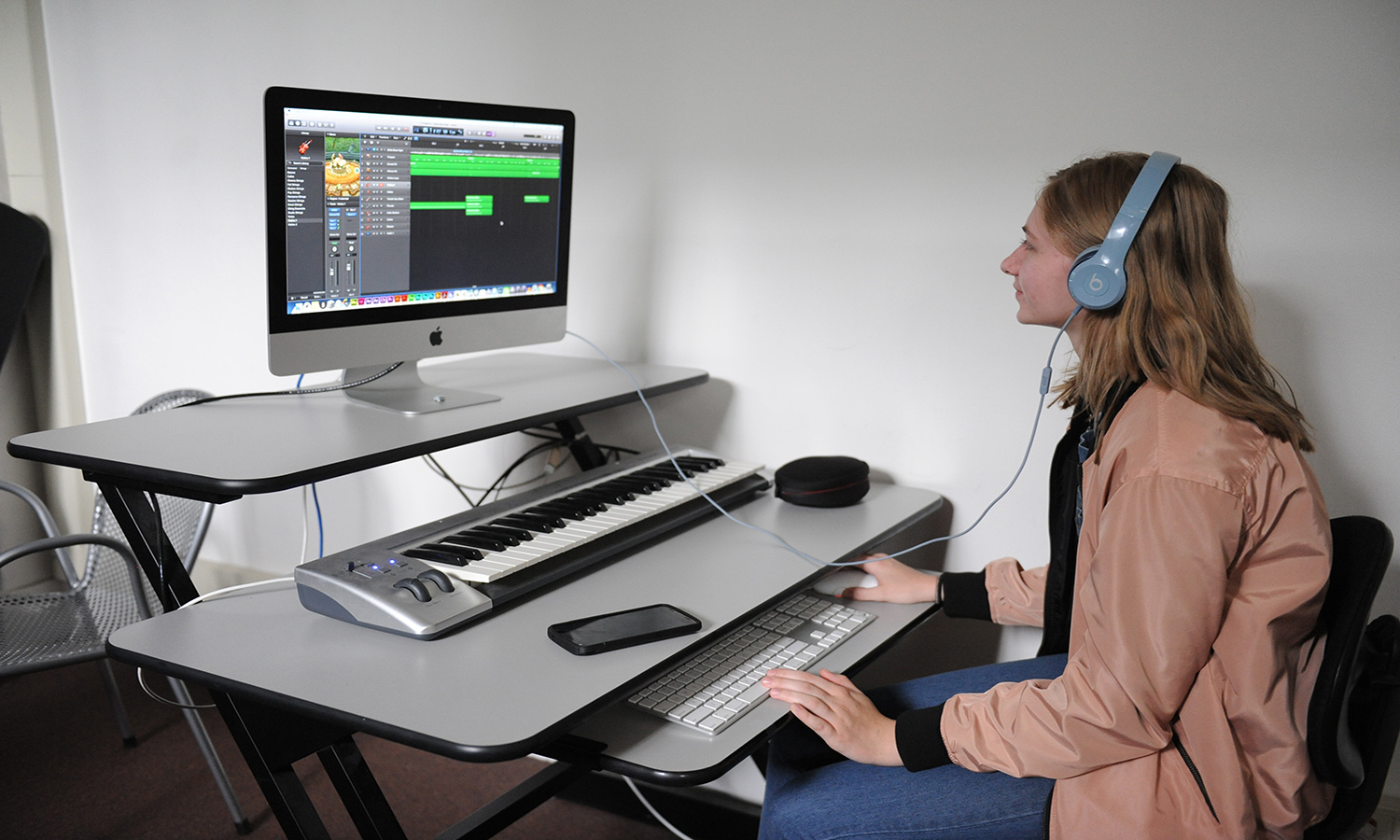 Class Description
Apple's Logic Pro is one of the most powerful and creative music production platforms available. Producing Music with Logic will be a creative class, taking you through exercises and small projects designed to strengthen your technical understanding of Logic Pro as well as give you the opportunity to write and produce music. The class begins with an overview of the software, including its windows and editors, navigation, key commands, screen sets, and workflow.
We'll cover many interesting things like MIDI editing, audio recording, building beats, mixing, and Logic's software instruments. We'll also study the elements of writing, such as composition and song form, and how to ultimately produce great sounding music. Guest artists will share with the students their professional experiences in the music industry.
Who Should Enroll?
Those who hunger for creative freedom in music and audio production!  Prior knowledge of Logic Pro not necessary, all levels are welcome. We will do our absolute best to cater this class to each person's ability, supporting those who are newer and challenging those who are more advanced. Come join us!
---
COVID-19 Policy – At this time Cornish  College of the Arts Vaccination Policy states that all students must: (a) establish that they have received the COVID-19 vaccine; (b) obtain an approved exemption. Students will be asked to show proof of vaccination before entering any Cornish buildings.
Back to class safely – While this course is in person, we would like to offer this as a synchronous online option. Please email for any questions about how to make arrangements for that option.
---
Apply for the Cornish Extension Programs Scholarship!
Cornish is committed to making our courses available for youth students who demonstrate artistic and academic promise, financial need, and interest in the program by offering modest scholarship assistance. Cornish College reserves the right to change any final scholarship award based on the number of qualified applicants and available funding.
To apply, click here for the Cornish Extension Programs Scholarship Form!
Program Summer At Cornish
Instructor BC Campbell
Dates/Times
Registration for this is full or has closed.
Dates: July 18th – 22nd
Times: Monday – Friday, 9:00 am – 4:00 pm
Ages 14+
Discipline Music
Price $790.00; Early Bird $710.00
Dress Requirements
There are no dress requirements for this intensive.
Location: ,
Map Unavailable