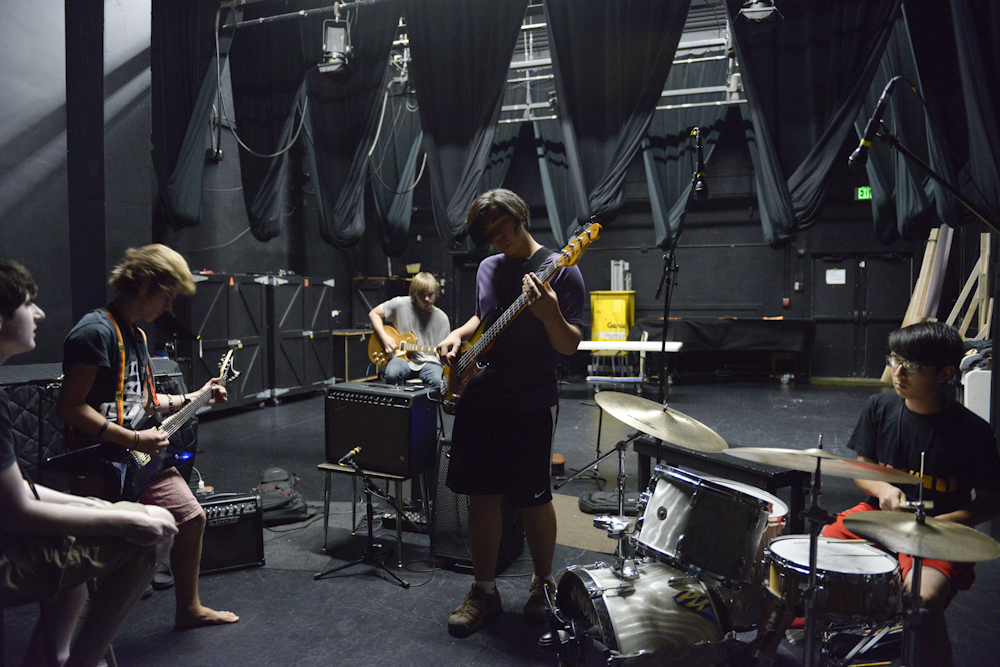 Class Description
Jump start your music career with Cornish pre-college Music Foundations & Professional Development. Foundations is a rigorous course that combines fundamental musicianship tools and knowledge with creative and contemporary applications such as songwriting, composition, recording, and music technology. Forward-thinking musicians thrive at Cornish. Our legacy includes maverick composers, cutting-edge jazz, and international performers. Here, you'll work with world-renowned faculty mentors to refine your skills and develop your own path in the music industry. Come prepared to experiment and have fun, exploring the infinite processes available to you in the world of music.
Cornish has pioneered a unified program that grounds our students in the essentials, yet offers individualized pathways that lead to discovery. Vocalists, instrumentalists, and composers work side-by-side in the same curriculum, allowing ample opportunity for focused study and experimentation. Within the Music Foundations program, you'll participate in: private instruction in your primary area of study; collaborative ensembles and creative projects; and group classes where you'll develop advanced skills in theory, composition, and music technology. You will also begin to contextualize music through the lens of history, culture, and politics, in order to communicate these ideas effectively as a performer, writer, and speaker.
Included in the Foundations program is our Professional Development intensive on Fridays of each week. In Professional Development, students will focus on their emerging artistic identity, learning about entrepreneurship and other professional opportunities in the music industry. Students will develop the necessary skills to begin crafting a personal, thoughtful, and technically proficient portfolio for successful application to leading accredited art schools and portfolio reviews in the professional world to create artistic opportunities for your future.
---
COVID-19 Policy – At this time Cornish  College of the Arts Vaccination Policy states that all students must: (a) establish that they have received the COVID-19 vaccine; (b) obtain an approved exemption. Students will be asked to show proof of vaccination before entering any Cornish buildings.
Back to class safely – While this course is in person, we would like to offer this as a synchronous online option. Please email for any questions about how to make arrangements for that option.
---